The New York Institute of Photography is one of the world's largest photography schools and because we are, we often publish fun and useful photography tips on our photography blog. Please enjoy! Reposted via Photo+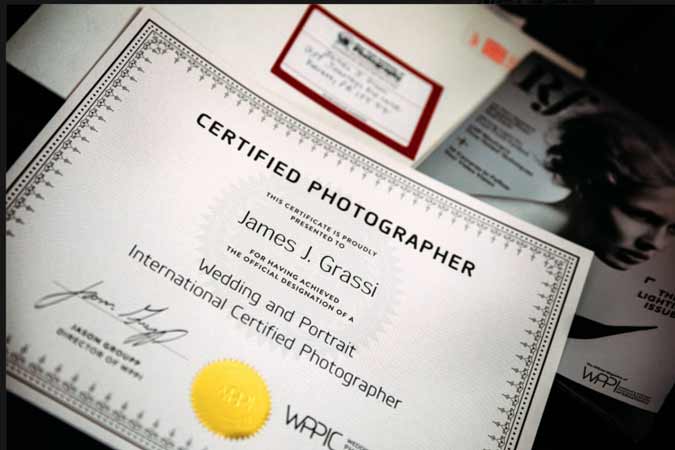 Getting Involved With WPPI
One of the reasons that I was so excited to take this job a few years ago was to get the opportunity to serve the community that has been so good to me for the last 30 years. I'd like to think that, with the help of others, I've done some good work and together we've all helped strengthen this industry. One of the ways the WPPI community has made a difference is through the introduction of WPPI-C, the first of its kind industry certification for wedding and portrait photographers.
The WPPI community is a passionate bunch, and like an extended family that doesn't always agree on everything, we respect each other for who we are. That being said, we also recognize that there will always be newcomers to our industry, so when the media sensationalizes wedding vendors, making them the big bad wolf and creating headlines like "The Wedding Photographer from Hell" or "Wedding Photographer Bombs Wedding," it's clear that we need a call to action.
Instead of throwing up our hands in defeat, let's rally around what we can do about it. We all want these degrading articles and headlines to stop and here at WPPI we may have a solution.
From the very first day I landed in this office, this issue about integrity in our industry has come up. I have spent much of my time discussing the question, "What can WPPI do?" Overwhelmingly, the solution so many of you clamored for was someway to "certify the industry."
Partnering With NYIP
Fortunately, the folks at New York Institute of Photography expressed their interest in partnering to create such a program, and with the help of renowned wedding photographers like Roberto Valenzuela, Luke Edmonson and many others, we launched the very first certification program specifically for Wedding and Portrait photographers.
This program, WPPI-C, has been available for several months now and it's making a difference. At WPPI this year, many of you jumped on our special $99 offer and I'm proud of those of you who have taken the steps to become certified.
What You'll Get
As an organization, we are providing you the tools that verify your abilities to your clients. As an industry, it's up to all of us to educate the public and our clients about the difference they will see when they hire a certified professional photographer. Help us spread the word so the media has something truly outstanding to cover. There are people out there who are qualified to do the job and have proven it time and time again. Take this the vital step forward and force the self-serving media to cover something truly meaningful. Make your clients ask the question, "What are your qualifications? Are you certified to do this job?"
Whether you take our course, PPA's, PPOC's or any other certification program, know that you can stand out and PROVE you've got what it takes. We are extending our $99 offer for a limited time, if you are ready to make a difference. We know that the events we shoot are once in a lifetime and showing you are "forever ready" helps move things forward in a positive direction.
Want to learn more? Go here to read up on WPPI's certification program—we are here to serve you. We know that the events we shoot are once in a lifetime and proving you're "forever ready" is one way for you to help move our industry forward.
Noteworthy Members
Still not convinced? Here's a few people who taken the steps and are proudly displaying their certifications:
Luke Edmonson Ian Messenger Katrin Mooney Erin Costa Artemas Sophia's Art Photography And my favorite, Brian Mcmillen even proudly displays his as a profile pic!
Want to learn more? NYIP offers accredited photography courses online that can help you improve your hobby or start a new career. Request your free course catalog today!
---