The New York Institute of Photography is the world's largest online photography school, and because we are, we often publish fun and useful photography tips on our photography blog. Please enjoy!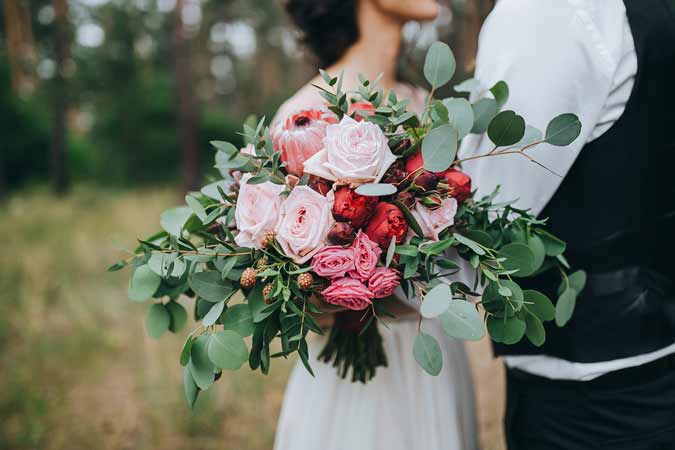 Offering wedding photography services in your area can be a great full time venture, or even a freelance specialty used to expand your portfolio and supplement your income.
If you want to learn how to shoot weddings like a pro, NYIP's online wedding photography course is a great place to start. From finding and signing clients to planning for the big day, we'll give you the comprehensive education you'll need to launch a successful career.
If you've ever considered trying your hand at the art of wedding photography, here are four things to keep in mind:
1. Get to know the couple- This is especially important when working with a more eccentric group who have unique interests worth capturing in your photos. If the groom mentions, for example, that he's planning to wear his lucky socks to the wedding reception, a photo of those on the big day might be worth adding to the gallery. If you don't sit down and talk to the family before the big day, these are intimate, fun details you might otherwise miss out on.
2. Explore the venue- If you can, stop by before the wedding day to explore the entire location- outdoors, indoors, hallways, entryways- anything you might discover and may be able to suggest to the couple as unique locational options may be greatly appreciated. Wouldn't it be a shame for you to discover a beautiful, winding staircase at the end of the night when you're wandering around looking for the bathroom? To avoid these missed photo ops, either plan to come explore a few days prior, or (if you aren't allowed) plan to arrive an hour early.
3. Attend the rehearsal- If the bride and groom don't mind, ask if you can attend the ceremony rehearsal. Not only will this prepare you for the scheduling logistics, it'll put you at ease on the big day, leaving far less unexpected.
4. Make a schedule- Coordinate with the couple beforehand to select specific times at which you can capture group and individual photos. If you don't lay out these scheduling specifics prior to the day, you might find yourself feeling uncomfortable interrupting and asking to pose some photos. To avoid feeling like a burden, agree on a set schedule that both you and the couple are happy with.
Want to learn more? NYIP offers accredited photography classes that can help you improve your hobby or start a new career. Request your free course catalog today!
---