The New York Institute of Photography is one of the world's largest photography schools and because we are, we often publish fun and useful photography tips on our photography blog. Please enjoy!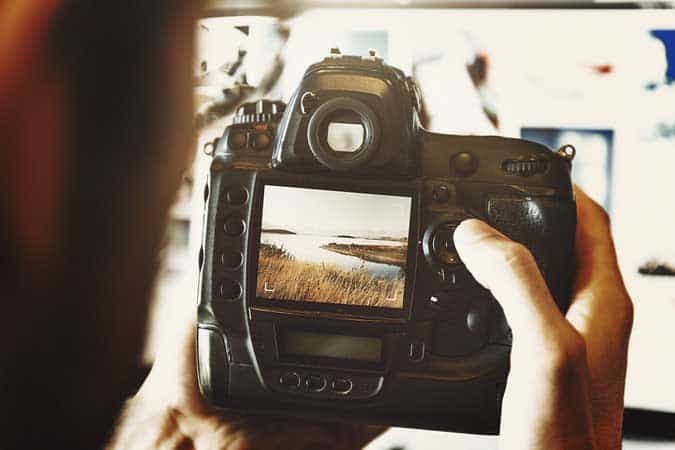 As an artist, the start of a new year is a great time to step back, look at the progress you've made and recalibrate your efforts moving forward. Sometimes it can be easy to fall into a compositional or creative rut- but there's no time like the present to take stock of your situation and challenge yourself to try new techniques in the coming year. Getting started, here are 5 resolutions we recommend all photographers make for 2017:
Travel- You don't have to spend a ton of money or time in order to explore somewhere completely new to you. Whether it's in interesting local landmark or a nearby nature reserve you've been meaning to see, promise yourself a day in which you'll actually pack up your gear, hit the road and capture some photos of somewhere you've never seen before. There's nothing like a change of scenery to rouse the creativity that might've been otherwise lying dormant over the past few months.
Go Manual- If you've fallen into the habit of allowing your camera to do most of the work for you, challenge yourself to switch into manual mode and take the reins yourself sometimes. Not only does this keep you more in touch with the scenes you're working on, it allows you more compositional and creative freedom. If you're unsure how to get started, check out these 3 manual focus tips for some help.
Leave Your Comfort Zone- Do you consider yourself strictly a wedding photographer? Or maybe heading outside and shooting landscapes is your thing? This year, challenge yourself to choose and conquer a subject you'd usually consider off-limits. Whether it is a portrait of your family or some action shots at a local sporting event, make it a point to include a new compositional niche in your routine.
Take Better Care of Your Gear- Make some time to browse the internet and learn the right way to clean and prepare your gear for the work you're doing. Especially if you live in an environment that's severely effected by winter weather, it's important to treat your equipment with the appropriate seasonal care it deserves. Here's a guide on cold weather photography you can reference getting started.
Put Yourself Out There- If you haven't already, take the time to create some social media profiles for your pictures. Although it may seem like a daunting task to someone unfamiliar with the social media world, platforms like Facebook or 500px are extremely user-friendly and easy to get used to. Running a photography Instagram is a great way to keep yourself inspired and to share your work with others. That way, when it comes to promoting your work professionally, you'll have already developed an easily accessible archive of your images to share with anyone who's looking to check out your style.
Want to learn more? NYIP offers accredited photography classes that can help you learn photography or start a new career. Request your free course catalog today!
---