The New York Institute of Photography is one of the world's largest photography schools and because we are, we often publish fun and useful photography tips on our photography blog. Please enjoy!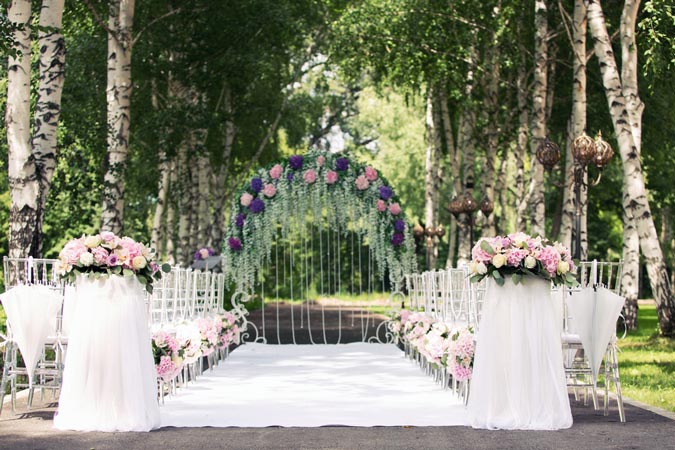 If you've never photographed a wedding before, it can be hard to come up with unique ideas for shots you'd like to capture before the end of the day. If you want to learn the professional art of wedding photography from an accredited institution, NYIP's online wedding photography course is the perfect option. From marketing your website to planning the perfect shoots, we'll give you the education you'll need to launch a successful career. Going into any project, it's always a good idea to have a checklist of things you'd like to accomplish before you show up and dive into an unplanned day.
In any case, it's always important to arrive at the ceremony or venue well before things are supposed to begin. This will give you time to scope the place out and mentally create some shots. If you need some inspiration, here are a few ideas of fun shots you can take before the ceremony even gets started!
The pews- this is a classic pre-wedding shot, capturing the peacefulness and beauty of the venue even before it has been filled with commotion and guests. Plus, the pews and alter are often adorned with special decorations, signs and flowers that are also worth capturing in their own unique shots.
The altar- as we said before, the altar will likely be decorated with special florals or maybe even with traditional items that are going to be used in different culturally specific ceremonies. These are all beautiful details and memories worth capturing for the couple and their family.
Stained glass windows- If you're inside a church, try to grab some shots of the interior- the architectural structure / windows are often uniquely beautiful and make for some more great additions to your photo series.
Names- take a look around and try to find something (whether it be a sign or a placecard) that has the couples names written together on it.
Regardless of where the couple is being wed, you should always check out the venue beforehand and scope out the situation. And while you're doing so, we highly recommend capturing some scenery shots before the guests show up.
Want to learn more? NYIP offers accredited photography classes that can help you learn photography or start a new career. Request your free course catalog today!
---