It takes time to develop a great wedding portfolio that will get you hired by the best wedding photographers and eventually, the right kind of couples. Begin by studying gorgeous detail imagery from well-styled magazine shoots. Grab the latest Martha Stewart Weddings or Real Simple Weddings and really pay attention at how the product photographers shoot the cake, invitation set ups, and florals. These types of images are vital to your own brand and portfolio, especially to get jobs as second shooter, which requires a body of work filled with a lot of detail shots and alternative angles.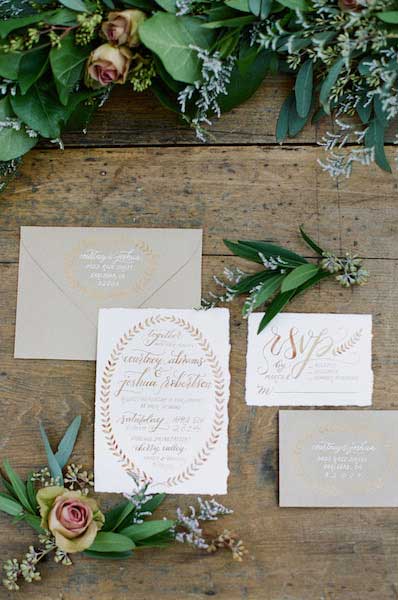 Test Shoots with Vendors
One great way to build your portfolio is by collaborating on test shoots with other vendors. Florists, invitation designers and bakeries are always in need of fresh images, especially if they are also just starting out in the industry. Partnering with them to shoot their products for trade is a really great way to practice shooting perfect detail images while creating beautifully styled content for your portfolio.
Often a florist will be happy to collaborate with you and create a few bouquets or set up a mock tablescape in return for images. A cake designer will often be excited to have you shoot several dummy cakes and window displays to test you out as a collaborator. In addition, learning the ins and outs of setting up a scene will make you more confident when you're shooting at a wedding and prepare you for capturing detail shots in high pressure situations.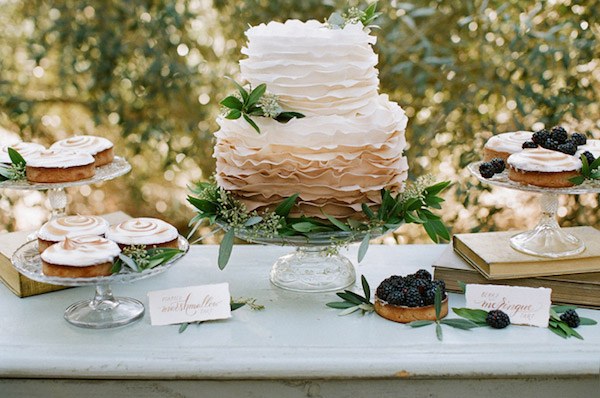 Utilize vendor directories to find other wedding industry professionals and offer to do a TF shoot (Trade for Images). Many vendors will want to work with an eager photographer who is willing to put in the work to create a shoot. Look for up and coming stylists, coordinators, florists and cake designers on sites like www.weddingwire.com and www.projectwedding.com, as well as directories on bridal blogs.
Work with vendors to make sure things are scheduled or set up with the best light in mind, especially for styled elements. Tablescapes do not photograph well in harsh, mottled sunlight. If you can't photograph it in the best light, get the angles that backlight the details as much as you can.
Make sure to get multiple angles on the tablescape — move around and get down to table level for some angles and then bird's eye for others.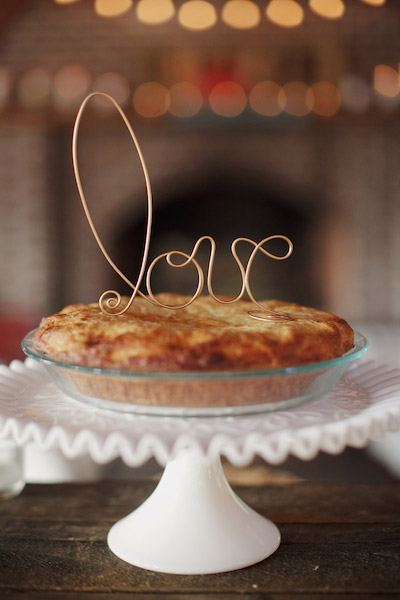 Building Relationships
Connecting with other vendors in the wedding industry can not only boost your portfolio, but it can also help get you additional work. Networking is extremely beneficial in this industry, as many jobs come from word of mouth connections.
Finding vendors in your area will also eventually put you on their list of "go to" photographers when clients ask for referrals or when other opportunities arise. If you are outgoing and personable, consider having some cards made and attending bridal expos. Connecting with vendors in person will always get you much farther than just sending them an email.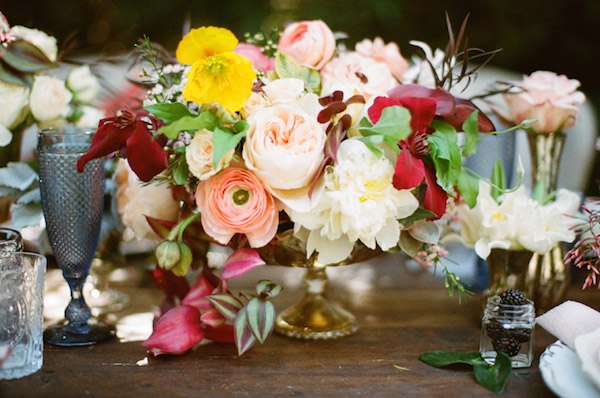 Wedding Workshops
Wedding photography workshops will also provide an opportunity to create styled images for your portfolio, but bear in mind that you will be shooting with quite a few other aspiring photographers, so their portfolios will all initially have the exact same styled images in them. Workshops are a great way to learn from other talented photographers, but doing test shoots with vendors and couples that you know is an even better way to build a unique portfolio that really teaches you how to make it all happen on your own.
Bonus: The New York Institute of Photography is the world's largest online photography school. Enroll in one of our photography course for as little as $39.
---