It's Photo Fact Friday at NYIP! Every Friday afternoon, tune in right here on our photography blog for a new piece of advice from NYIP's photography mentors, a team of successful photographers that works with our students to help them grow.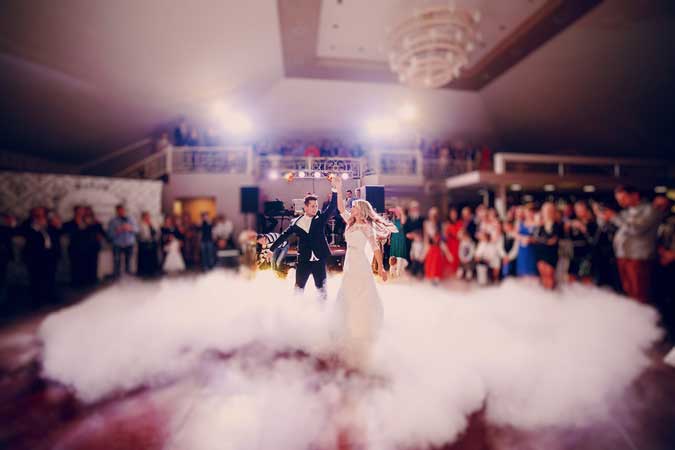 Here is today's tip:
"If you're asked to photograph a wedding reception, bring a small step ladder with you. It may seem like a cumbersome piece of equipment to carry, but the compositional results will justify the effort.
Have you ever watched an event photographer hold his camera up, way over his head, in order to capture a clear shot? Most likely, he's trying to avoid obstructions to his view. But with that technique, he's lost a great deal of compositional control, as his sight is eliminated from the process. Basically, holding the camera up high and hoping for the best isn't typically the most professional method for capturing shots of someone's wedding.
By climbing a few feet up, you'll effectively achieve much clearer shots of couples enjoying themselves on the dance floor, offering a unique, above-the-crowd perspective to your shots. The height advantage will also help you successfully isolate virtually anyone, anywhere in the room.
Without it, you'll be limited to the periphery, and your shots are very likely to frequently feature the backs of guests' heads."
Want to learn to become a better photographer? NYIP offers accredited photography classes that can help you improve your hobby or start a new career. Request your free course catalog today!
---