Online Photography Course
> Get Free Info <
Learn photography online with the New York Institute of Photography. Whether you want to pursue a new career or advance a hobby, our courses will make you a better photographer.
You Will Learn
To Develop Your Photographer's Eye
Lighting and Exposure
Cameras and Lenses
Proper Composition in All Conditions
Wildlife, Nature, and Landscapes
Portraits and Weddings
How to Make Money with Your Photography
How to Start a Photography Career
How Our Photography Course Works
As soon as you enroll, you will receive immediate access to our online learning center. You can access your course materials from any internet-connected device.
Your online course includes videos and lessons prepared by experts in the field. You can review them anytime, anywhere, at your own pace.
You will complete a series of photo projects. These projects are evaluated by your mentor, who will give you one-to-one feedback designed to help you improve.
In addition to your project reviews, you have unlimited access to our team of professional photographers by phone or email whenever you need help.
Whether you want to ask them a question about the course materials, or you need advice on how to set up your business, your mentors are always just a call or click away.
Learn More
I wish I had started this a long time ago. I am learning so much. I see this as a great investment in my future as a photographer. I would recommend this to anyone that is interested in photography.
— Ray Cates
NYIP Graduate
Become a Certified Professional Photographer
Certification helps to show potential clients the value in hiring a true professional. It gives you an edge in the market and will help you succeed as a photographer.
NYIP Graduates are eligible to become certified by the Professional Photographers of America (PPA).


Learn from the Experts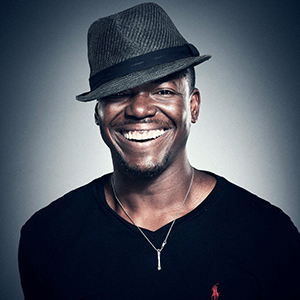 I've worked on the NYIP Courses, so I know how good they are. I've worked for MTV and Forbes Magazine, shooting celebrities like Katy Perry and Vin Diesel, to name a few. If you want to take professional photographs, these courses will up your game in a matter of weeks.
— Jamel Toppin
Featured Subject Matter Specialist
Why Choose New York Institute of Photography?
One-to-One Feedback
Your Work Will Be Reviewed by Pros in Your Field of Study
Flexible Schedule
Learn Anytime, Anywhere, and At Your Own Pace
Affordable Tuition
Quality Training for a Fraction of the Cost of Traditional Schools
NYIP is a fully-accredited photography school. We are proud to be accredited by the Distance Education Accrediting Commission (DEAC) and licensed by the New York State Education Department. In addition, we have an A+ rating from the Better Business Bureau. We have been training students in the art and business of photography for over 100 years.



Such a great course. You can finish it at any pace that suits your lifestyle and your obligations. You are guided by professionals, but above all you are guided by people who care.
— Seila B
NYIP Graduate
Try it risk-free!
Our refund policy gives you up to 14 days to review the course with no risk. If during that time you decide the program is not right for you for any reason, simply notify us and we'll refund every penny. No questions asked.*

What will you get in the online catalog?
Full course pricing, including affordable payment plans
Detailed curriculum with lesson by lesson breakdown
Information on our current interior design mentors
Reviews from past and current NYIAD students
Access to special offers and discounts
Accreditation and certification details
Submit the form below to get your Free Course Catalog
Limited-Time Special
$ 390 OFF All Courses
Tuesday, February 7th