Photography Courses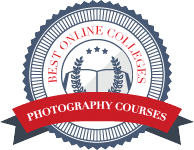 NYIP was just named one of the world's best online schools!
The New York Institute of Photography offers five great photography courses that allow students to learn photography from home. Take a look at the complete list of NYIP's photography courses below and click on any of the titles to learn more about each course.
Not sure which course to take? Check out our easy guide to choosing your course here.