Online Graphic Design Course
Graphic Design Course
This online graphic design course is a comprehensive program that will teach you everything you need to know to start working as a production designer for print or web. This course is offered by NYIP's sister school, the New York Institute of Art and Design.
Below is a brief overview of the program. For more info, visit the New York Institute of Art and Design page here.
You Will learn
After completing the Graphic Design course, students will be able to:
How to navigate Adobe Illustrator and Adobe Photoshop.
How to develop your own basic portfolio.
How to develop and edit production level assets.
Click to view the full graphic design course outline.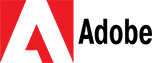 Why Choose NYIAD:
24/7 access to expertly prepared online course materials — lessons and HD video
One-to-one feedback from a professional graphic designer as your mentor— there to help you improve
Access to a team of advisors — available by phone and email to answer all your questions
Up to 18 months to complete the course at your own pace
Access to our student forum — an online community to discuss courses, get answers to your questions, and share your work
14 days to review the course risk-free — full refunds offered in first two weeks after enrollment
Graphic Design Certificate of Completion delivered upon graduation
Read the Video Transcript
Welcome to the New York Institute of Art and designs, new course in graphic design. This 100% online course designed by experts in the field will make your job ready. We've used the latest technology to make your learning experience as swift, easy as possible. You will complete this course certification reading in both Adobe Photoshop and Illustrator. We use video, screen grabs and current design examples to demonstrate the skills you'll need to create a unique portfolio to show employers, your designs will be reviewed by professional graphic designers who will coach you towards success. Ready to become a graphic designer. And why IAD is here to make your dream a reality. Enroll today.
Graphic Design Mentor Program:
Through NYIAD's combination of mentorship, course work and assignments, you'll develop the skills you need to pursue a career in graphic design. We pair every one of our students with a professional graphic design mentor, there to provide feedback on your work and help you improve.
You will submit graphic design projects throughout the course which will be evaluated by the teacher assigned to you. They are there to help you improve as you master the craft.