Advanced point and shoot cameras may be the most misunderstood type of camera type available today.
People hear "point and shoot" and automatically write it off as a tiny pocket sized model. As you'll read, it's actually quite the contrary. The word "Advanced" is more than just a marketing term, but rather a way to differentiate this type of camera from its smaller counterpart. I know several outstanding photographers who could no longer lug a heavy DSLR camera bag due to back injuries. Rather than leaving their gear at home, they switched to an Advanced Point & Shoot and continue to capture stunning images.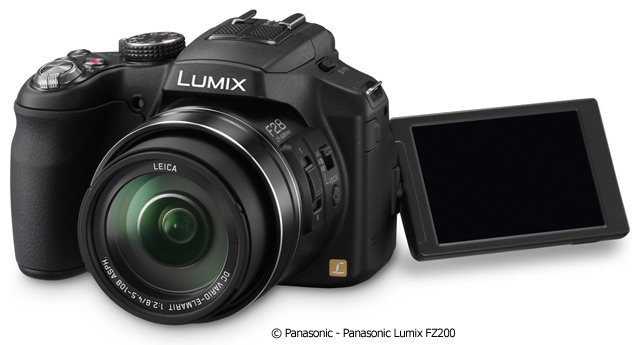 The features, body size, and image quality are comparable to a DSLR without the additional cost or weight of interchangeable lenses. This makes it a great choice for photographers who wish to travel light without forgoing creative control. A few highlights include full manual exposure mode, RAW mode, white balance control, histograms, HD Video, and fast burst modes. Yet, perhaps the most impressive aspect is the massive focal range of the lens. Some of these models boast a 35mm equivalent of 24 to 1000mm or longer! That's suitable for a wide angle landscape, portraits, street scenes, and even distant wildlife.
Here are several outstanding models to choose from:
Canon PowerShot SX50 HS Digital Camera (24 - 1200mm Lens, 35mm equivalent)
Panasonic Lumix FZ200 (25-600mm f/2.8 Leica Optical Zoom Lens)
Sony Cyber-shot DSC - HX200V (features 10 fps Burst Mode)
Nikon Coolpix P520 (24-1000mm 35mm Equivalent Focal Length)
Fujifilm Finepix HS50EXR (24-100 lens, 35mm equivalent, bracketing and film simulation)
As you'll see by reading the specs in the links above, these feature rich cameras are truly remarkable tools. Of course they're not without their limitations, with some of the biggest concerns being lag/shutter delay, or short battery life. To be fair, no camera is without its shortcomings. In my experience, these are minor concerns that can absolutely be overcome by a well trained photographer.
---