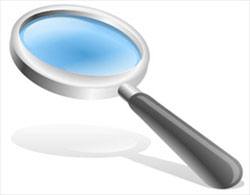 If you've recently used Google to search the Web, you may have noticed the magnifying glass icon that appears to the right of every page listing. When clicked, a small preview photo of the Web site appears, providing a glimpse into the site without a user actually entering it. It's called Google Preview, and it has the potential to change the way people browse the Web.

In the past, businesses had just a few short seconds to capture a visitor's interest. Many designers responded to this challenge by creating attractive splash pages and animated graphics using Adobe Flash. Unfortunately, this technology is not working well with Google Preview. As you'll see in the photos below, the preview image for many Flash Web sites is an unappealing icon of a puzzle piece. Some have illegible text, while others are simply blank.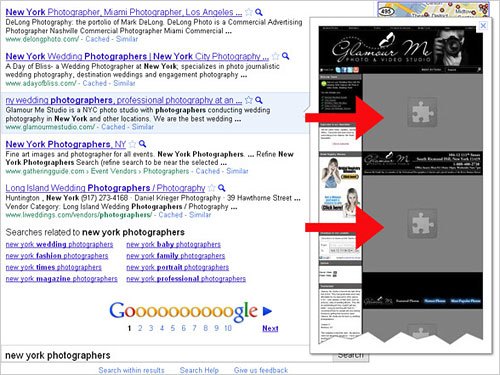 Would you click to enter the site above, or simply preview the next one on the list? While it's true that you can't judge a book by its cover, it's fair to assume some people would move on in an effort to save time. Is this a chance you are willing to take? It's still too early to measure the exact impact this will have on a business's bottom line. Yet, in a sluggish economy with fierce sales competition, the failure to adapt to changing technology could be a costly mistake.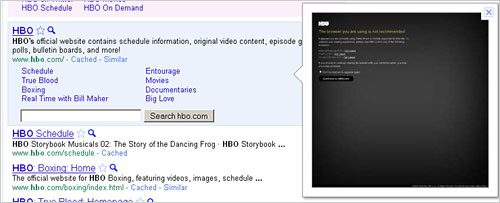 As you can see in the screenshot above, we here at NYIP have to make adjustments as well. Our Flash based photo slider appears as a blank space in the Preview window, and the logo is missing. The fastest solution would be to replace the flash portion of the site with standalone images. Although this would alter the functionality of the site, the change would remedy the preview problem. As Web site owners, we all need to find a balance between functionality and design.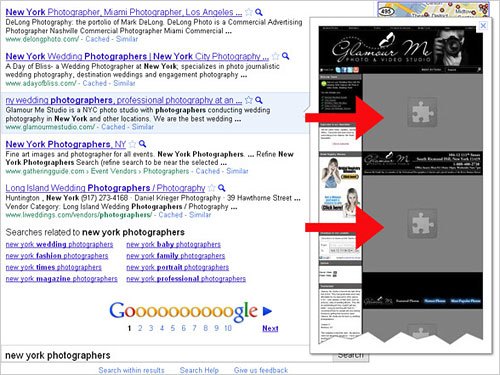 In searching the Web, it's surprising to see just how deep this issue goes. Highly trafficked pages like HBO, the New York Times, and CNN have all been affected. Since these companies are very well known, it may not hurt their incoming traffic. Yet, for photographers attempting to attract clients, first impressions are of vital importance. We suggest checking your Web site preview now, and making the necessary changes. Your business may depend on it.
Get the best photo for your website to attract viewers with our online photography classes.
---