The New York Institute of Photography is the world's largest online photography school, and because we are, we often publish fun and useful photography tips on our photography blog. Please enjoy!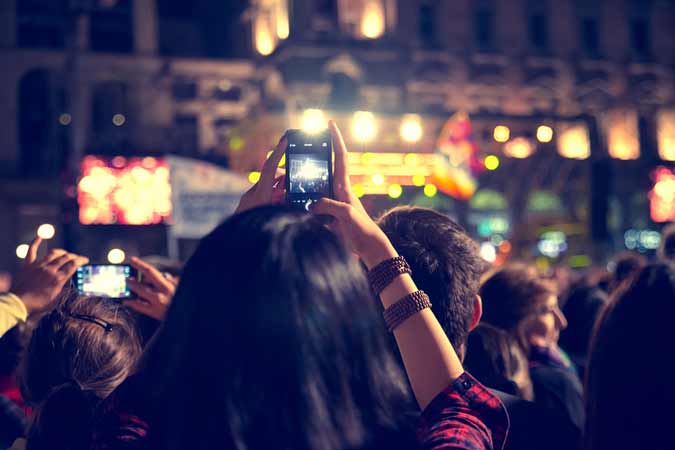 When photography becomes a part of your daily routine, you quickly find yourself viewing the world through a more imaginative lens- overgrown tree branches seem more like unique landscape frames and random passersby suddenly look like potential subjects for that portraiture series you've been meaning to start.
But when you begin to see things more artistically, there's nothing more frustrating than stumbling upon an extraordinary scene at a moment when you don't have your gear with you. To prepare for this, it's important to work comfortably with any available tools- and sometimes, that means subbing in the cell phone. So before writing it off as illegitimate, consider exploring the offerings of your iPhone. Here are 3 fun features you might not be aware of:
Burst mode- As we discussed in last week's article on pet photography, an extremely practical way to capture fleeting candid moments is to work with a burst feature. If you're caught without a camera during compositional gems like lightning storms, consider breaking out the burst mode in order to make sure the moment isn't missed.
Grid- Familiar with the rule of thirds? If you typically struggle with this technique, the iPhone actually offers a setting that splits your view with literal grid lines to help guide you in your subject placement.
Earbud Shutter- So you spot a great scene and line up the perfect composition on your cell. But when you go to capture it, it's totally blurred because you had to tap the phone in order to shoot- we've all been there. Many people grow frustrated with phone photography for exactly this reason- clicking the screen's shutter button shakes your hand and ruins the shot. Luckily, there's an easy alternative. If your earbuds are plugged into your iPhone at the time, you can capture the shot by pressing between the up and down volume adjustments on the headphone cord, successfully capturing the image with a steady hand.
Realistically, nothing will truly replace the camera you've grown comfortable shooting with. But mastering some simple cell photography can seriously benefit you next time you stumble upon an unexpectedly photogenic scene without your gear nearby.
Want to learn more? NYIP offers accredited photography classes that can help you improve your hobby or start a new career. Request your free course catalog today!
---