The New York Institute of Photography is one of the world's largest photography schools and because we are, we often publish fun and useful photography tips on our photography blog. Please enjoy!
Just out of reach of the longest selfie stick and the lowest hovering helicopter, drones can capture what no other technology is typically allowed or capable of capturing. That's particularly liberating in a world where 350 million photographs are uploaded to Facebook daily.
1. Fly Prepared
Find a location worthy of your drone's battery life. Start from a place of inspiration – for example, follow aerial photographers on Instagram (I have a pretty good drone photography feed if I do say so myself). Then, make a list of nearby locations and regional points of intrigue. Utilize tools such as Google Maps to examine the feasibility of each of your ideas. If you were to go there, think about what the backdrop of your image might be and how the light would interact with your subject at different times of the day.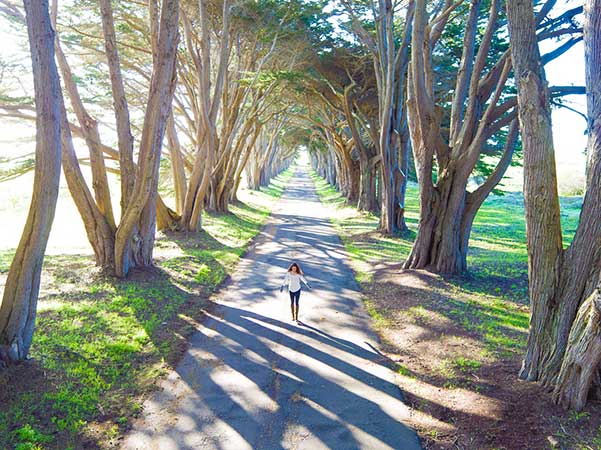 2. Light Your Way
Endeavor to fly when the light is most tantalizing. Golden hour refers to the soft yellow-tinted light that fills the skies as the sun begins and ends its journey across the horizon. Blue hour is another special stage in the day when vibrant blue hues take over the sky before sunrise in the morning and after sunrise in the evening. Light is a crucial ingredient to every photograph and these special times of day offer visual opportunities for artists both on the ground and in the air.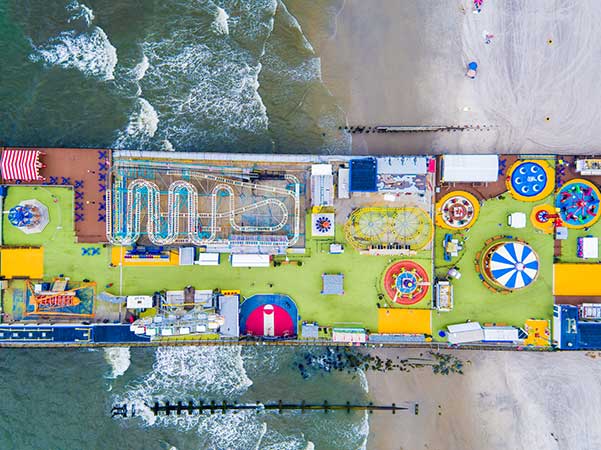 3. Composition with Intention
Lines, patterns and geometry are some of the most potent compositional elements in this new, high-flying medium. Lines have incredible implications for the compositionally aware as they have the power to direct the human eye from the foreground to the background of your photograph. Patterns are of paramount importance in drone photography as height allow pilots to discover visual rhythms that can easily go unseen from the ground. Lastly, geometry is a pillar of thoughtful framing because shapes, particularly ones that interact with one another, keep our eyes moving throughout the frame.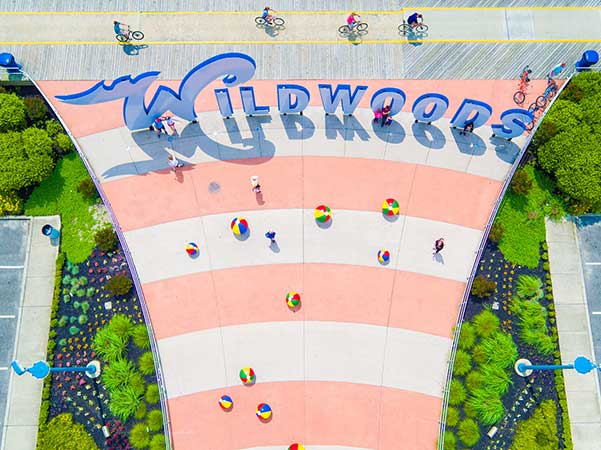 4. Effective Perspective
Obviously, the main compositional advantage that you control with your UAV is perspective. As a result, seek out visual drama that a different angle can bring to life. Remember that the best photographs aren't necessarily taken at maximum flight altitude. Usually, the drone photography sweet spot exists just a few feet above your head. At about 10-100 feet high, you can create clean but nuanced imagery with foregrounds, middle grounds and backgrounds capable of guiding your viewer through a unique visual experience. It's also at this height where you can best capture the unseen.
5. Charged Up
Snag multiple drone batteries for the best photographic experience. With one battery, you can explore the entirety of your environment and envision a shot list of notable perspectives, compositions and frames. Sometimes, you can also venture to distant scenes that show visual promise and begin to discover the unexpected. Then, you can devote your entire second battery to executing your shot list to perfection. If you aim to capture moving imagery as well, snag a third battery in which you can fully devote your efforts to captivating cinematography.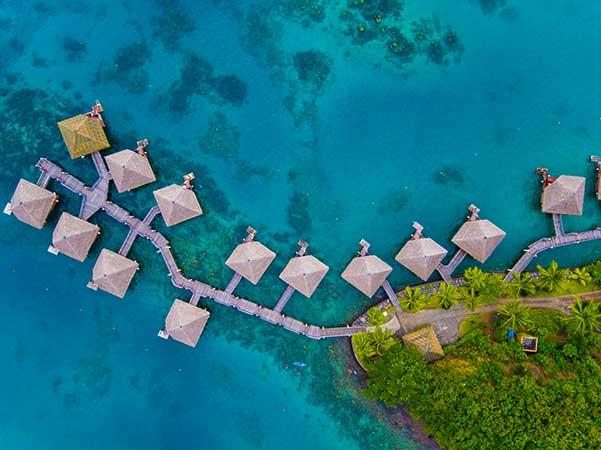 There's new technology hovering on the horizon and with the right knowledge, you too can be on the frontlines of this burgeoning industry.
For more practical tips and helpful information on how to get started with drone photography, you can order my newly released book, The Handbook of Drone Photography.
Chase Guttman is an award-winning travel photographer and drone photography expert (featured in NYIP's Travel Photography Course) who three times won Young Travel Photographer of the Year. Guttman was also named a 3 Best Travel Photography Blogger by USA Today and a Rising Star by Instagram. He has travelled to 55+ countries and every U.S. state and has recently authored a pioneering book on drone photography. You can follow him on Instagram.
Want to learn more? NYIP offers online photography courses that can help you improve your hobby or start a new career. Request your free course catalog today!
---