Photographing food isn't as easy as it sounds. I've photographed people for over 10 years, and I think food is much more difficult to capture. Some may laugh at that because, well, food doesn't move around as much as people do, but with food, you have to set up the scene to make it look appetizing. I've been photographing food more seriously on my blog in the past year, and I've researched and picked up some tips that will hopefully help others out in their food photography journey.
1. Put thought into props. While studying the images of some of my favorite food bloggers, I really paid attention to the props they used. Food pros use plates in every color, shape, and texture, as well as utensils like spoons and measuring cups. Of course they use standard dining settings, but many times they also add in colorful cloth or paper napkins, scrapbook paper, cookie sheets, and even cupcake liners as props. It's always fun to bring different ideas into the mix. Sometimes the props aren't even really noticeable, but they help lift the plate higher or set the scene better. One of my very favorite — and most versatile props — is a standard brown wood cutting board. Oftentimes I don't want a certain recipe to seem too seasonal if I think it can be eaten all year long, so I limit the colors in my food photos. Color affects the mood of an image so much, so I usually like to keep the background simple and focus on the colors in the food. To each his own though — some people want their images to be seasonal. Here I used three different bowls, an ingredient, a cloth, and a hand as my props in this dip recipe.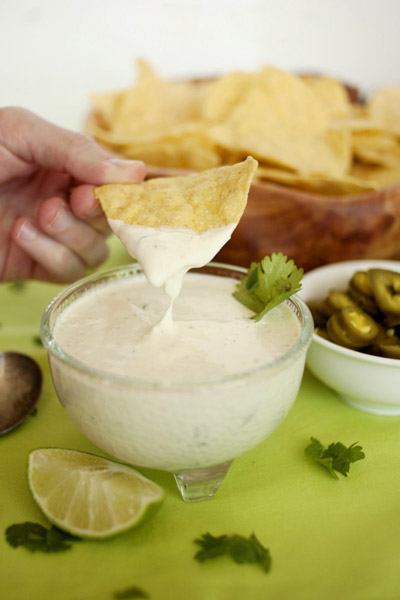 2. Reserve ingredients for visual interest. If I'm making a recipe such as my Pecan Pie Egg Rolls seen below, I like to reserve some of the pecans from the cooking process and use them in the background of my photo. I'll either sprinkle them around the plate, or place a small jar next to the plate and fill it up. It adds a little visual interest to the picture and gives a hint as to what's inside the pastry.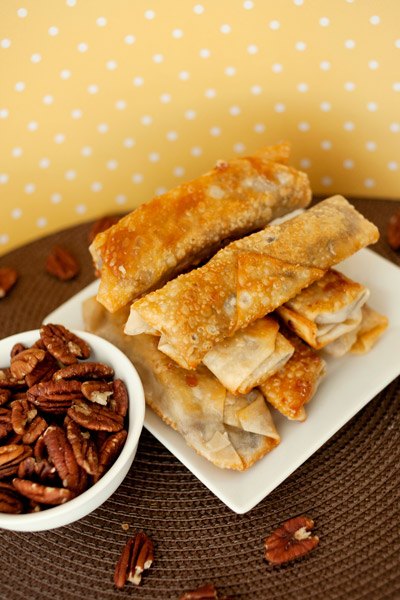 3. Use a wide aperture to focus on the details. A wide aperture means that your f-stop is a low number, such as 1.8. This allows the lens to focus on a small part of the recipe, while throwing the rest out of focus. If you look at this image from my Parmesan, Ham & Swiss Crescent Rolls, you'll see the front part of the image in focus, but the pan of rolls in the background is out of focus. This puts the emphasis on the decadence of the rolls in front, but showing the entire pan in the background says that this recipe makes a lot!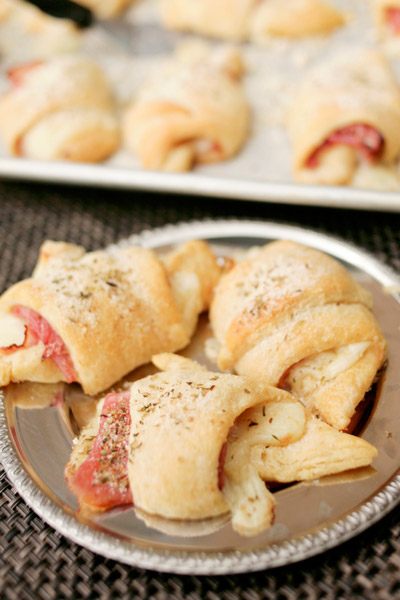 4. Vary the angles. I'm a big fan of showing a variety of images when sharing about food. Shoot up close, far away, up high, and down low. People don't get tired of food pictures, so experiment! You'll find you prefer some angles and scenes, and it's okay to keep up a style of sorts — others will start to recognize your photography! It's even fun to share your photo shoot set up as I did with these vanilla brownies.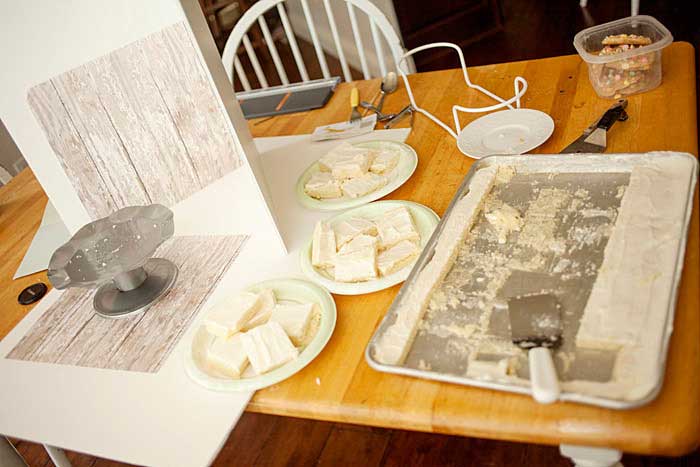 5. Share the step-by-step process. When I blog about new recipes, I love to share a step-by-step collage. That way, it only takes a quick glance for readers to see that the recipe isn't so tricky after all — they can see the steps all at once! This example is from a simple casserole dish that looks difficult, but isn't. I showed how I simply cut the bread, arranged it in a pan, put berries on top, and then served it.

Using some of these tips will definitely help spruce up your food photography, especially for blogs or recipe sites. Plan your shoots in advance because it isn't as easy as it seems — you gotta put a little thought into it!
Bonus: You can learn photography from the world's largest and longest running photography school! Enroll online and get started with the New York Institute of Photography today.
---