The New York Institute of Photography is one of the world's largest photography schools and because we are, we often publish fun and useful photography tips on our photography blog. Please enjoy!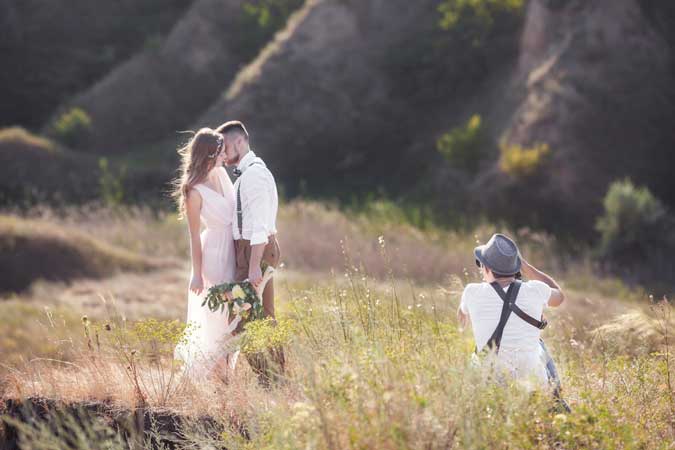 For an aspiring photographer, offering free shoots as a way to portfolio-build or develop a name for your brand can be a tempting notion. However, there are several things an ambitious professional should consider in doing so.
Firstly, whether money will be exchanged or not, developing a contract with any client is a crucial aspect of running any business. Unless the voluntary work you're doing is as a favor to someone you know, it's safe to assume the project is instead an effort to grow your client base and build local recognition for yourself.
Considering this truth, said customer's satisfaction (and their consequential willingness to promote your business to family and friends) is arguably the only payment you're going to receive. Therefore, establishing expectations and initiating open communication with your customer is perhaps even more important without the presence of compensation otherwise. Without determining a clear understanding of what exactly your client expects from you versus what exactly you're willing to offer, you're leaving room for either party to wind up feeling dissatisfied by the exchange. Disgruntled clients are extremely unlikely to recommend you to others- or worse (and more likely), they could warn others to avoid working with you, completely backfiring the entire purpose of the interchange. If you don't know what to include in a photography contract, check out the link for some tips.
Second, unless you're interested in conducting unpaid shoots succeeding the first one, you should make an effort from the beginning to inform the client that this is a one-time deal. To this point, honesty is typically your best policy. It's okay for you to let him or her know that you're doing a few quietly unpaid projects in an effort to jumpstart your budding business, but that you're in the process of building a price model to use down the road. More ideally, if you already advertise your service costs on a personal website or social media platform, you should bring it to said client's attention. Gently and cordially inform them of the fact that said prices would typically apply in any further exchange, and will apply for all jobs you book with anyone they recommended you to.
Third, it's important for you to gauge your own personal benefit. For example, are you planning a free promo shoot for a friend of yours who owns a local business? When developing the contract, consider including something like a request for him or her to promote you on their already well-established social media accounts. As reasonably as possible, it's important for you to request some type of helpful reciprocation on the part of the client. Without the presence of this, you're simply selling yourself short. Your time and effort is worth compensation, and if said compensation ever comes in a form other than money it's important for you to specifically denote the form in which it will, and to seriously consider the value.
Want to learn more? NYIP offers online photography classes that can help you learn photography or start a new career. Request your free course catalog today!
---