The New York Institute of Photography is the world's largest online photography school, and because we are, we often publish fun and useful photography tips. Please enjoy!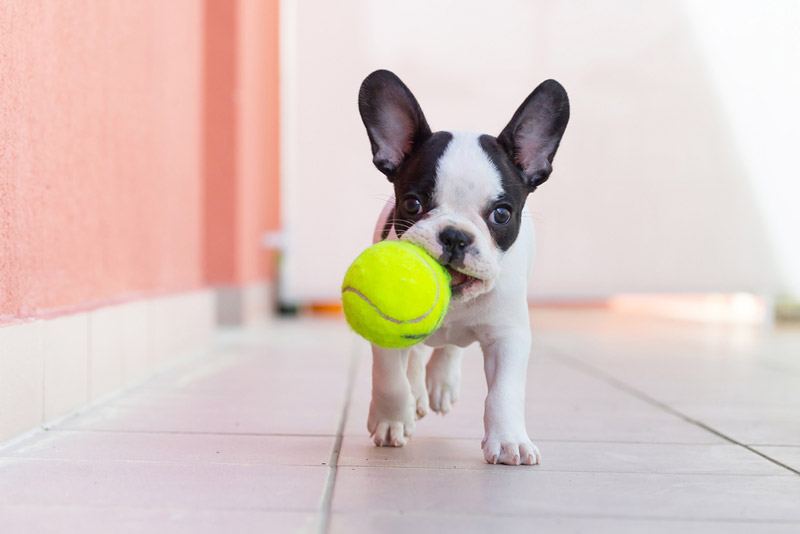 Puppies are notoriously mischievous as they explore the world for the first time. By getting down on the ground with them, you'll be rewarded with much more effective compositions. Don't be afraid to get the camera up close and angle it upwards. It may slightly alter the look of reality, but this extreme angle can be used to accentuate an animal's features. If you're camera has an adjustable LCD screen, it makes it easier to work from this low vantage point.
Some of the best pet photography can be done with smart phones, or point & shoot cameras. Whatever gear you decide on, the key is to have it at the ready for those cute moments. One way to improve your success ratio is to simply play with your pet with the camera nearby. Observe its behavior to see potential patterns. For example, after several rounds of chasing a toy, it may pause to stretch or yawn. These characteristics may seem insignificant at first, but reveal a special part of your pet's spirit.
Want to take your photography skills to the next level? NYIP offers 9 great online photography classes to help you do just that. Request your free course catalog today!
---