After the first 12 months of incredibly rapid growth and change, your little subject hits the toddler years. Sometimes a toddler feels like a crazy person with a death wish — they will run just about anywhere, into any street — and have very little inhibition. It's a time when parents are exhausted. They can't let the toddler out of their sight. However, it's also a great time for some fun photographs! If you can give those parents a little break and run around after the toddler, you'll have a blast and get some natural shots that you can treasure forever.
Don't be afraid to get down on their level to see the world from their point of view!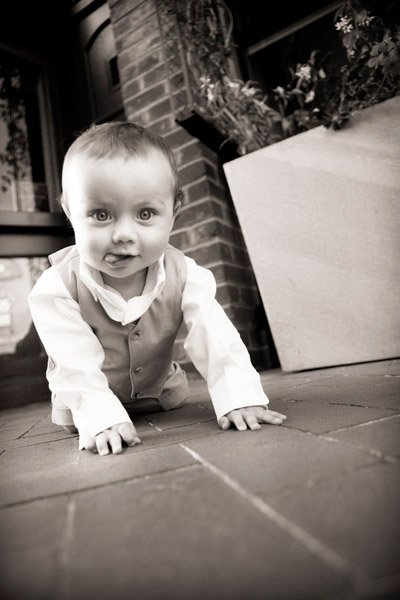 Getting In On the Birthday: Cutting the Cake
Often their first real taste of sugar, a toddler's first birthday is a fantastic opportunity to get a great shot of their expression as they are allowed this ultimate sweet. Make sure to shoot from a variety of angles, not just straight on. It's fun to get low and feature the cake in the foreground, or even get high and shoot the scene from above to capture all the frosting action! Don't be afraid to get dirty or let her get coated! After all, it's just sugar.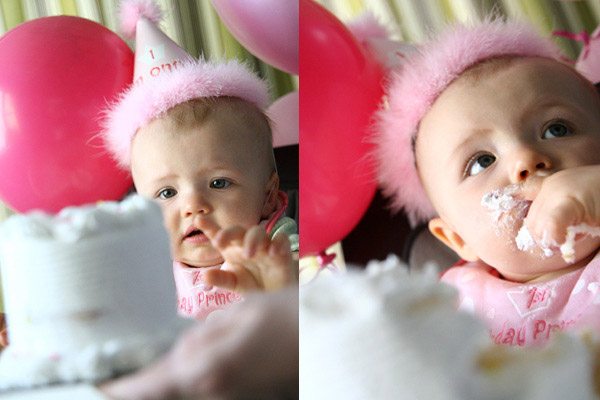 2-4 Years: Capture the Quirks
When a child is between two to four years old, they really start coming alive. They develop their own little personalities and quirks. Maybe it's that Curious George piñata they won't let go of, or their obsession for elephants, but often there is something special that serves as an adorable reminder of what they are like right now. Make sure to ask parents ahead of time what it is that they really want to remember about their child — is it the way she laughs when hearing Yo Gabba Gabba songs? Or how she kisses her baby brother right on the top of his head? Make sure to pay attention to those details that parents get excited about, and capture those tiny moments. We had a little client who had a particular love of Taylor Swift, and every time her mom played a certain song, she'd laugh and dance and spin. It was so adorable, and what great images!
Play with Them!
At this age, it's better to take photos of them playing rather than attempting anything really posed. You are better off "catching them unawares" for that sweet baby look rather than trying to get them to stop and smile. And it only takes one second — one snap of the lens — to get that look you are trying to capture. So relax and follow them around, and wait for it to come to you. Otherwise, you'll get forced, cheesy smiles, and soon enough, you'll get a child who wants nothing to do with you or your lens.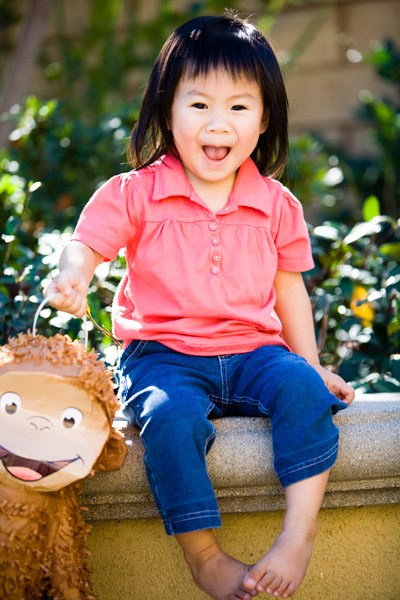 We photographed a little boy who was obsessed with all things mobile, and we chased him around while he pushed his truck — he was totally caught up in the moment and full of joy!
Shoot In Open Shade
When you are shooting moving subjects — especially little ones who are unpredictable — it's best to try and get them into open shade so that you don't have to deal with changing light. Open shade can be any area where you have even lighting. If you are outdoors under a tree, be aware of any mottling of light with the sun poking through leaves. In this situation, we were indoors, and the room was flooded with great window light. We let our little subject run in circles and just chased him around until we captured that moment of glee on his face!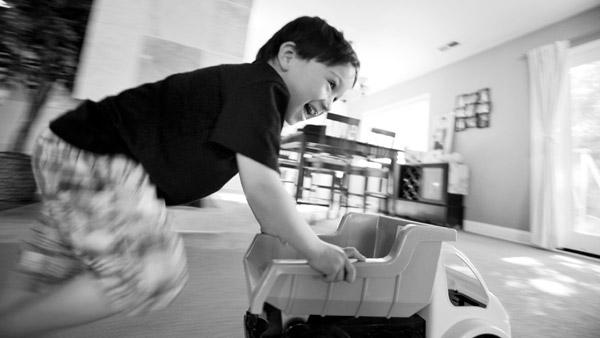 Bonus Offer: Want to become a better photographer? Taking an online photography course at NYIP will get you there! Enroll Today!
---