The New York Institute of Photography is one of the world's largest photography schools and because we are, we often publish fun and useful photography tips on our photography blog. Please enjoy!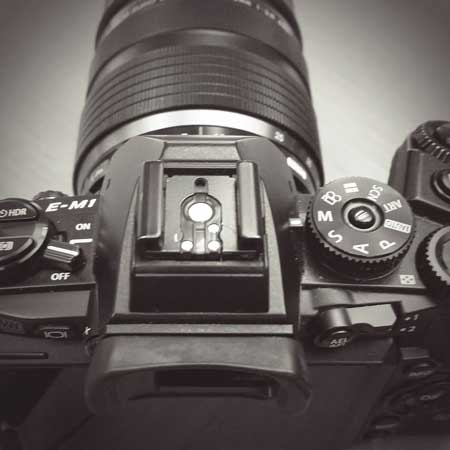 This will be my second all-mirrorless trip since switching from Canon to a lighter Olympus micro four-thirds system. The first adventure in Iceland worked out very well with over 8000 images captured. This particular journey includes a week in Tuscany and a week in Venice. I expect to come home with close to 10,000 images. That's a lot of shooting, so my gear choices are very important. I don't want to carry any unnecessary items. Here is the specific gear I'm bringing along with explanations for each item.
This is my go-to camera; it's weatherproof, fast, and fully capable of being used in the most demanding of situations. It's also about half the weight and size of a DSLR making it easier to carry, and less obvious to shoot with. The image quality is superb, making it an easy choice for my main body.
Ok, so this camera might not technically be weatherproof but it can take a beating and keep on going. It handled pretty heavy spray from Iceland's largest waterfalls with no problem. I also keep a third party grip on it for better ergonomics. As a second body, the EM10 is a real winner. The image quality is equal to the EM1, and it's a quiet stealthy little camera.
If I could only take one lens this would be it. With an effective focal range of 24-80 and a constant maximum aperture of f/2.8, it's perfect for landscapes and street photography. The lens is razor sharp and focuses fast even in low light. As a bonus, it offers surprisingly good close-up capability. This comes in really handy while traveling for smaller detail shots. For more on why this is my favorite lens, check my article here.
Put simply, this is one of the best telephoto zooms I've ever used. The effective focal length is 80-300mm making it perfect for tighter compositions. It features a fast f/2.8 aperture with beautiful bokeh. Like the 12-40, it also has close-up capability. What's also nice is the built in lens hood, making it ideal for shooting in the rain. As for those m43 naysayers, they've likely never seen what this lens can do when used properly.
Gitzo 1325 Tripod and Kirk BH3 Ballhead
Forget the gorillapod, I need a full size tripod for the type of landscape shots I'm seeking. While all my camera gear is a carry-on, I check my tripod in the suitcase. Not only does the tripod give me the ability to shoot long exposures at sunrise and sunset but it also helps with composition. By working with a tripod, the whole photographic process is slowed down. Compositional choices become more deliberate.
Anyone who says you should pack your camera away midday is doing you a disservice. Contrary to what many suggest, the light is good all day, even at high noon. The trick is to best match the various qualities of light to your subject matter. A rolling green landscape can appear lush and vibrant with the simple twist of a circular polarizing filter. I have one for each of my lenses.
Lots of Extra Batteries
The one weak spot of mirrorless camera is the battery life. The easy fix is to pick up extras and I typically have no issue at all with the less expensive third party Wasabi batteries. To keep things neat and orderly I use these battery holders.
Electrical Adapters
In countries outside of the United States, electrical outlets have different size inputs and power requirements. In order to fit a U.S. two-prong plug into their outlets, you need an adapter for the specific country you are visiting. These are relatively inexpensive, and easy to find online at places like Amazon.com. I'll bring a handful of these.
Laptop and External Hard Drive
In keeping with the lightweight theme, my laptop of choice is the super slim Macbook Air. I'll be working with Lightroom and Alien Skin Exposure X for image processing. The external hard drive is ideal for backing everything up.
Memory Cards
Since starting with digital cameras I've always used Lexar memory cards. They just work and I trust them. I like the 64GB cards that hold about 3500 images.
For me, this kit is the perfect combination of image quality and portability. The ability to carry my camera with me at all times increases the likelihood of capturing fleeting moments. All in all, my bag weighs half that of my old DSLR set up. At the end of a long day of shooting, my back and shoulders won't be nearly as sore. This means I'll be more apt to walk further, climb higher, and ultimately get the shot that others may pass on.
Want to learn more? NYIP offers accredited photography classes that can help you learn photography or start a new career. Request your free course catalog today!
---