Student Success: Student Success: Cathy Henderson
Since the age of 10, Cathy Henderson loved taking pictures. However, 2 years ago, she realized that photography was more than just a hobby in her life and she decided to enroll at NYIP to jumpstart the transition from pastime to lifelong career. Still a student of NYIP, she is already achieving great success with her work, recently winning two awards in the
2016 Kahshe Photo Contest
. We recently had the chance to speak to Cathy about her studies at NYIP, her
accomplishments thus far
and her plans for the future. Here's what we learned: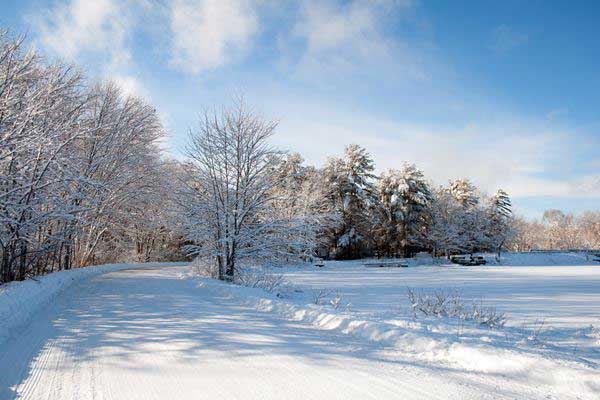 1. When did you realize that photography was the field you wanted to pursue?
I've had a camera in my hands since the age of 10 and have always enjoyed being behind the lens.
2. When did you enroll at NYIP?
I enrolled at NYIP almost 2 years ago because I wanted to learn much more about photography and go from hobby to professional.
3. What is your coursework like?
It's like any course, you get through it to reap the rewards, that being the knowledge to produce beautiful and properly exposed photos.
4. What type of work are you doing now?
I'm already doing engagement shoots and weddings.
5. Tell us about the award you won!
It was our local community holding a competition about what makes our community unique from others, and everyone was submitting their usual summer entries, and I decided on 2 winter scenes, one in landscape and one in wildlife, so I submitted a winter scene of the road I live on beside the lake and another of 2 deer playing in our backyard. The judges loved the photos and I placed 3rd in both categories.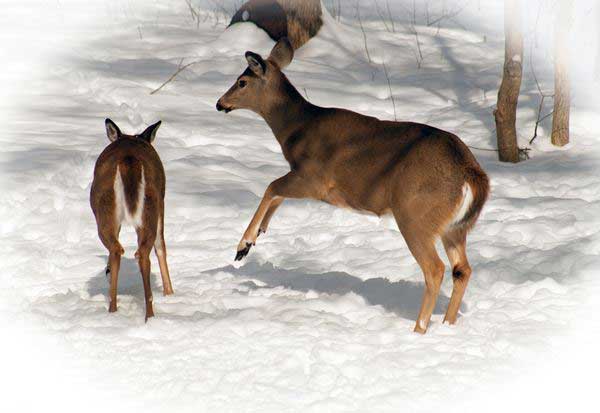 6. What qualities do you think a successful, aspiring photographer needs?
Someone who is friendly and just "sees" the beauty in the land, objects and people around him/her and is able to capture that same beauty in their photos, but also someone who is aggressive enough to get out there and take lots of photos and just keep getting their name out there.
7. After graduation, what are your plans?
To keep putting my name out there and continuing to achieve the best possible photos I can for clients while doing their weddings and engagements while utilizing the landscape of their venues.
8. What do you always carry with you in your camera bag?
Doubles of everything ie. batteries, filters, cleaning clothes, spare batteries, backup camera, reflectors, flash, 4 different lenses, flashlight, screwdriver, pliers etc, and of course business cards.
9. What's the most interesting thing you've learned so far at NYIP?
This might sound basic to most but how to use the depth of field in my photos was a big thing for me.
10. If you had to pick one, what was the most memorable photography project you've ever completed?
That's easy, on our motorcycle ride up the pacific coast highway in california, i've never seen such beautiful views!! I wanted to stop every mile and take photos!
11. Describe a day in your life as a photographer.
The day before a wedding I spend the day just getting my gear ready, I clean everything, get fresh batteries for flashes and cloths, ensure all batteries are charged. I prepare a checklist of everything I want to take just in case! I also prepare a list of "must get shots", so I don't forget anything and wish later on that I had gotten one particular shot. The day of, i'm constantly on the move, I never sit and talk, I'm always looking for a location for the next great shot or searching for those moments to take photos of that I know I would want for myself. So looking, watching and clicking!!
12. What's the most rewarding part of studying photography?
Applying the knowledge to my photos and watching the look on my clients faces when they see the photos for the first time and they're genuinely pleased and that makes me happy that I did a great job for them.
13. What subject is usually your favorite to shoot?
Landscape without a doubt!
14. If you could give one piece of advice to our current and prospective students, what would it be?
Be true to your own style!
Want to learn more? NYIP offers accredited photography classes that can help you learn photography or start a new career. Request your free course catalog
---
Next Article

After joining a local camera club in Boise, Darin Hlavinka realized that photography was more than just a hobby in his life. He decided to enroll at NYIP, completing his course in 1999. Becoming more gifted with his camerawork, one of his photos was just chosen as the winner of the Idaho Statesman's yearly Playing Outdoors photo contest. We…