Student Success: Mooreyameen Mohamad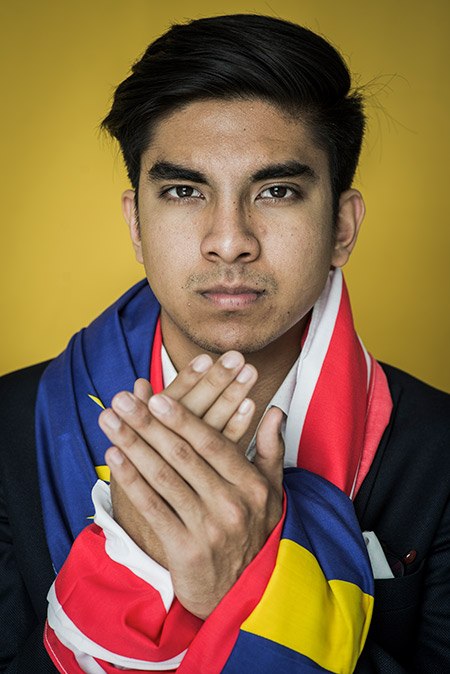 After taking pictures at a close friend's wedding, Mooreyameen Mohamad realized how important photography is when documenting the most meaningful moments in life. In 2015, he enrolled in an online photography course at NYIP. "I wanted to be taken seriously as a photographer," he shares. "Not just someone who got lucky with a sophisticated camera." Today, he is best known for a portraiture series he published in honor of Malaysia's 60th Independence Day. The series featured 60 portraits of Malaysians posing with the flag, and has since gained national recognition for its supportive nod to the nation's LGBT community. We recently had the opportunity to chat with Mooreyameen about his time at NYIP, his experience with the portraiture project, and his advice for our current students. Here's what we learned:
1. When did you realize that photography was the field you wanted to pursue?
When my best friend told me he was getting married and invited me to his wedding in France, I realized how important and special the occasion was and I decided I had to document it myself so I bought a camera and shot his wedding. I felt that I enjoyed and experienced the wedding better having photographed it myself.
2. When did you enroll at NYIP?
I enrolled at NYIP in 2015 because I wanted to be taken seriously as a photographer – not just someone who got lucky with a sophisticated camera – and be able to hold exhibitions or publish photobooks seriously. A friend recommended NYIP and I felt the course format suited my life schedule at the time so I enrolled.
3. What was your coursework like?
The coursework was part of my course that I enjoyed the most. I'd always looked forward to the coursework because each time the challenges were interesting and the feedback had always been on point. Because of that, I learned the most from doing my coursework, I felt. The challenges were also something that I could discuss with other photographers in the student forum and get their views on how they would tackle them which gave me even more insight into professional photography. It was definitely the most enjoyable part of the course.
4. Was your mentor helpful during the process?.
Extremely helpful. I think the mentor helped set the tone of the course really well. Reading the notes online and watching the videos etc. were very informative, but it was good to have a mentor to help me anchor my emotional attachment to the course. When I did well, I could hear the delight in the mentor's voice. It was very motivating.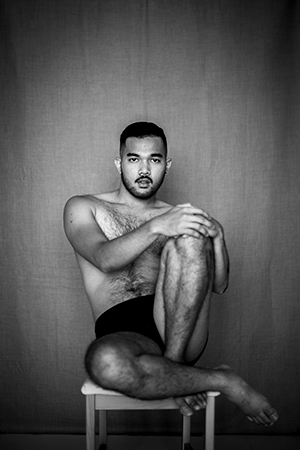 5. What type of work are you doing now?
I am now doing artistic photography specializing in portraits. I have shot celebrities, politicians, activities and of course, many of my own friends. I take very few commissions because I prefer to shoot only what I want to shoot. But I do have a regular corporate job to support myself.
6. Tell us about your portraiture project!
My first portraiture project right after I received my certificate of graduation from NYIP was called "60x60 – a photography project to commemorate the 60th independence of Malaysia". I shot 60 individuals – celebrities, social activists, politicians and other common folks – posing with the Malaysian flag. It took nine months to complete – the biggest challenge being scheduling!
I completed just in time to hold a small exhibition in Kuala Lumpur to show off some 16 of the photos within the month of the 60th year celebrations. While only about 100 people came to the exhibition, the photos went viral on social media and got the attention of the festival director of Georgetown Festival, who then invited me to exhibit at Georgetown Festival 2018. It was a proud moment for me, not just because of the recognition but it was also my first ever big project right after I graduated from NYIP.
7. How do you find new clients and advertise the specific work you do?
Mostly by Instagram (@mooreyameen) and by my website. Sometimes by word of mouth.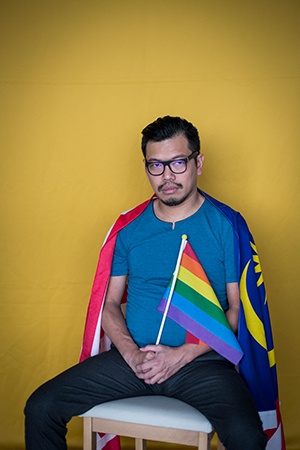 8. What qualities do you think a successful, aspiring photographer needs?
I think aspiring photographers should look at constantly educating themselves about photography – not just through a formal channel like NYIP, which is very helpful – but also through books and exhibitions and talking to other photographers (NOT about cameras). The learning process is very important, I feel, in shaping one's own big ideas, conceptual styles, and perhaps even subjects.
9. What do you always carry with you in your camera bag?
Usually some sample photos that inspire me, or remind me of a specific photographic feature that I what to emulate, or watch out for.
10. What's the most interesting thing you learned at NYIP?
Keeping a photo simple, and also being confident about what I want to show in a photo.
11. If you had to pick one, what was the most memorable photography project you've ever completed or show you've ever shot?
The project in question 6. The project received wide media coverage due to some controversy – however, I feel that I have established myself as an artist as a result. See here on some of the coverage: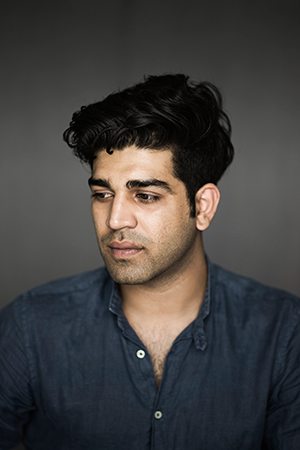 12. Describe a workday in your life as a photographer.
I like to start my day with a good cup of coffee and a light breakfast. Then I check my shoot list and prep my home studio for a shoot – which usually means moving some furniture around. Once the portraiture subject arrives, I focus all my energy on eliciting the mood I need from my subject through friendly conversation or coaching, and at the end of the shoot, we may review some photos and sign a model release together.
Once the subject leaves, I download the RAW-format photos from my camera onto my laptop and back them up onto hard drives. I might even pick a few to process really quickly but I usually won't send any out until I let them sit for a few days just to be sure that they are of a standard that I am happy with. Sometimes it takes a while to see the photos clearly as what they are. I might have a short nap to recover some energy after all that, and then will proceed with the rest of my day of scheduling and writing notes for my next shoot, or just attend to other matters until I am ready to process more photos.
13. What's the most rewarding part of studying photography?
The world of photography opens up once you start treating it as a serious academic subject – I've learned to look at other forms of art (such as oil paintings and sculptures) differently and with a better sense of appreciation when I started studying photography. All forms of art, like photography, requires intense focus and having a good grasp of our internal emotional and intellectual strifes… that I hadn't quite appreciated before I started studying photography.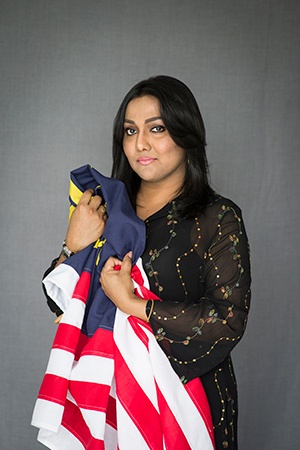 14. What subject is usually your favorite to shoot?
I like shooting people who are not very good a verbally telling their own stories, introverts, young people, shy people. During the photoshoot, I engage with my subject in extensive conversation to draw out their personal stories and personality, hopefully in the process I can capture a genuine emotion in my photos of them.
15. If you could give one piece of advice to our current and prospective students, what would it be?
Photography as a subject is far more interesting than a sophisticated camera. Once you are able to forget the camera, the world becomes a far more interesting place to photograph than what you can see through your viewfinder.
---
Next Article

Gabriel Olude always wanted to use his graphic arts talent to transform ordinary photographs into pieces of art, but initially struggled to find photographers who would collaborate with this effort. Determined to make his dream work, he enrolled as an NYIP student in 2014 so he could learn to capture beautiful photos himself. Since graduating, his distinctive images have been…