Student Success: Student Success: Nikos Kalkounos
When Nikos Kalkounos came across the EEA's "Picture 2050 – Living Well, Within the Limits of our Planet" competition prompt, a photo in his archive immediately came to mind. Tackling parts 2 and 3 of the contest using his previous personal experiences and knowledge gained at NYIP, he went on to be chosen as the national competition's second place winner (they received entries from over 25 European countries). We recently had the chance to chat with Nikos about his educational experiences, his insightful creative process and the work he's doing now.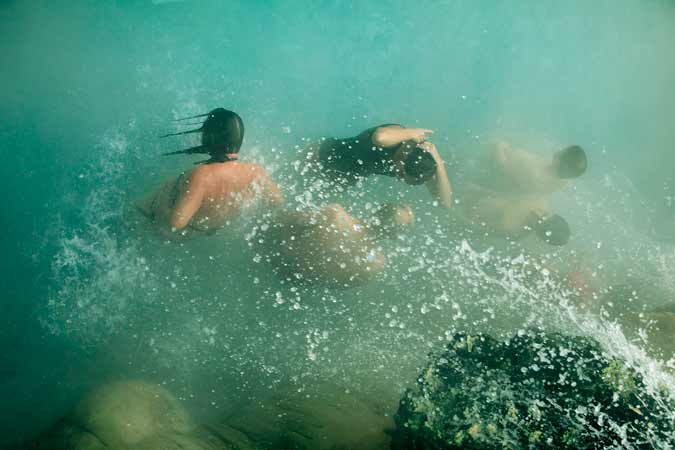 1. When did you realize that photography was the field you wanted to pursue?
I started taking interest in photography many years ago out of pure pleasure. After reading a book about how an SLR camera works and what you can achieve with all the different functions, I was completely hooked. A very good friend of mine, also an excellent photographer, Dimitris Lagkalis, guided my first steps and boosted my passion for the photographic art.
2. When did you enroll at NYIP?
I enrolled at NYIP in 2012. Although I already had some previous knowledge gained by reading books and talking to other photographers, I felt that there was so much more out there to learn. It occurred to me that professional guidance from an experienced teacher was exactly what I would need. Since my regular job requires a lot of travelling and I'm also a father of twin baby boys, the online course option was the best solution. I did my research, found NYIP, and never regretted it!
3. What was your coursework like?
The course work was very well orientated and organized.
4. Was your mentor helpful during the process?
Walter Carling was my mentor. He was very helpful and gave me lots of great advice. I always looked forward to receiving his comments and guidance.
5. Tell us about the photography competition you entered!
I came across the European Environment Agency photo competition "Picture 2050 – Living well, within the limits of our planet." It required each participant to submit a series of 3 photographs on the following themes: a) Natural capital, b) Resource-efficient, low-carbon economy, c) Human health and well-being. The themes were thought-provoking and challenging and I was thrilled to be awarded the second prize.
6. When you read the competition's prompt and guidelines, how did you begin? How did you find inspiration?
I read the topic carefully and tried to understand what exactly they were looking for, and also consulted my NYIP course material. I already had a photo in my archive which was well fitting the theme of ''Human health and well-being.'' I was missing the other 2 theme-photos. As most photographers who sometimes travel without a camera, I too ''capture'' photos in my mind, or identify interesting places for future photographing. So I remembered some wonderful locations near my home-town with giant solar panels, sunflowers and gravel excavation fields and went back there – this time with a camera. I checked the best time of the day to take the photos, took advantage of an afternoon storm which gave a nice rainbow and sky contrast over the gravel excavation site and took the photos.
7. Will you enter more photo competitions in the future?
At the moment I haven't entered any other photo competitions- but in case I find something challenging enough, I will enter again.
8. What qualities do you think a successful, aspiring photographer needs?
Imagination, knowledge and love for the photographic art are all that a photographer needs in order to be successful. Business success needs additional business skills, but a good photographer is a good photographer no matter if he takes photos for personal pleasure or if he is trying to make a living out of it.
9. Since graduation, what are your plans?
To try to improve my skills further and of course, enjoy photography as much as I can. Sharing my photos is very important for receiving feedback which will help me improve and for any business opportunities I created this website where I regularly post my work: www.nikoskalkounos.com
10. What's the most interesting thing you learned at NYIP?
The way how to approach a potential photo, the importance of the pre-shooting brainstorming process and everything that needs to be taken into consideration before the magic 'click' happens.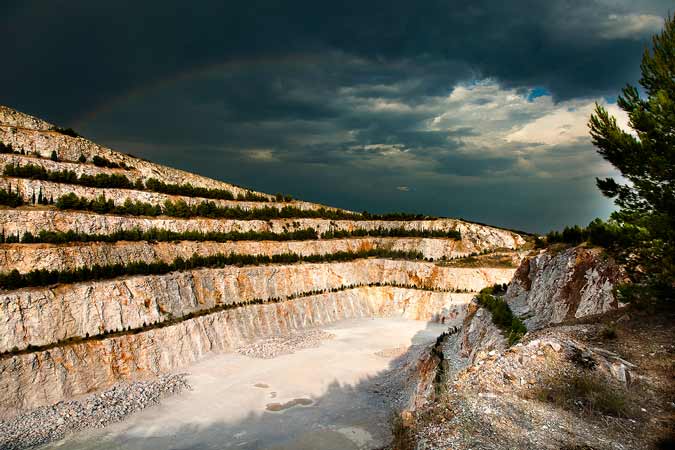 11. If you had to pick one, what was the most memorable photography project you've ever completed?
Capturing photos of my twin boys-up growing is my top favorite project. I just recently completed their ''1st year of life'' album and I would say this was so far my most memorable project. Being able to capture such an amazing range of love and emotions is both a fantastic photographic challenge, and a profound learning experience.
12. What's the most rewarding part of studying photography?
Capturing images that one may treasure forever.
Want to learn more? NYIP offers accredited online photography classes that can help you improve your hobby or start a new career. Request your free course catalog today!
---
Next Article

Growing up, Justin was fascinated with his father's old SLR camera. Twenty years later and working in the fashion industry, he finally decided to dive into the world of photography himself. After studying at NYIP, Gage was able to participate in shoots as not only a creative director and stylist, but as a photographer and visual artist himself.…