Student Success: Student Success: Richard Higgins
Richard Higgins got his first SLR film camera when he was a teenager. Noticing his natural eye for photography, he continued to pursue this passion, eventually enrolling as a student of NYIP. Since then, he has gone on to teach seminars for the North American Nature Photography Association, to be featured in The Smithsonian and to win numerous awards from international photo competitions. We recently had the chance to chat with Richard about his time at NYIP, and to ask what advice he'd give to our current and prospective students. Here's what we learned:
1. When did you realize that photography was the field you wanted to pursue?
I started when I was a teenager when I got my first SLR film camera.
2. How did you first get started once you realized that?
I began by entering photo contests and offering photo workshops. I enrolled with NYIP because I wanted to learn more and keep up with new techniques. The coursework was great, and learned something from every lesson. My mentor was very helpful, providing me with some great advice.
3. After graduation, did you take your photography to a more professional level?
I was already at a professional level; but the course provided me with more confidence.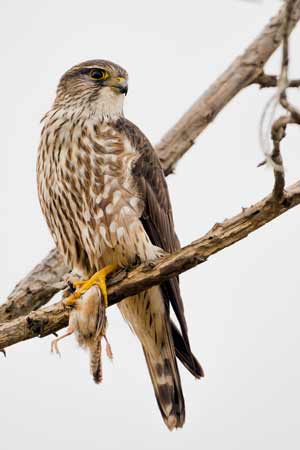 4. Many aspiring photographers capture beautiful photos, but struggle to gain popularity because of unfamiliarity with marketing. How do you advertise yourself and promote your talent?
I joined NANPA (North American Nature Photography Association) and advertised my photo workshops there. I also advertised my work with many other nature, wildlife and photography magazines. By placing or winning awards, many national and international photo contests helped me to become better known as well.
5. What do you always carry with you in your camera bag? Anything special?
That would depend on what I am shooting that day- landscapes or wildlife. I always have the appropriate lenses, teleconverters, a lens cloth, flash, reflectors, diffusers, Hoodman Loupe, tripod, notepad, flashlight, cell phone with GPS app, rain gear, lens rain gear, matches or lighter, warm clothing if needed, extra batteries and memory cards/film- at a minimum!
6. What's the most interesting thing you have learned throughout your career in photography?
There is always something new to learn. No one knows it all!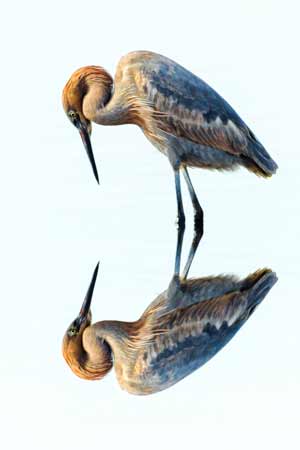 7. If you had to pick one, what was your favorite shoot you've completed so far?
Photographing and leading photo workshops in the Rocky Mountain National Park (RMNP). I really love being there.
8. If you had to pick one, what was the most memorable photo you ever took?
It was a simple shot of a Gulf Fritillary Butterfly on a flower. It was highly honored and displayed at the Smithsonian Natural History Museum.
9. Describe a day in your life as a photographer.
Usually, I get up several hours before sunrise and drive to a location I have already scouted out. Then I set up my composition so that I can catch the first light at twilight hour.
10. What do you think is the biggest compositional mistake most travel photographers make?
Rushing and missing the shot- and sometimes not having the right lens with them.
11. What's the most rewarding part of studying photography?
It's very rewarding to see the images you took look just like what you saw in the actual live scene. In addition, it's rewarding to notice that everything you learned is working for you!
12. If you could give one piece of advice to our current and prospective students, what would it be?
Be persistent and have patience, then practice, practice, and practice some more! Do not give up. It goes a long way.
Want to learn more? NYIP offers accredited online photography classes that can help you improve your hobby or start a new career. Request your free course catalog today!
---
Next Article

Since the age of five, John Russell has been creating various forms of art. An advocate for innovation, Russell discovered his love of photography as a teenager and has subsequently brought his eye for eccentricity to the world of camerawork. A graduate of NYIP, he has since repeatedly been featured in galleries and showcased in fine art exhibitions nationwide. We recently got…