Student Success: Student Profile Richard Bowser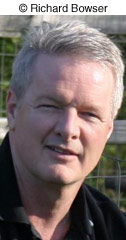 Student Name: Richard (Rick) Bowser
City: St Peters, MO (St Louis Area)
Website: http://www.richards-photo.com
Why NYIP?
"I researched a number of schools, but NYIP offered the programs that best fit my needs. I was a full time Sales Rep and had a strong desire to learn the photography industry professionally, so the programs NYIP offered allowed me to work my full-time job and do my school work at night and on weekends. By staying focused, I was able to do the entire NYIP Complete Course in Professional Photography in a little over a year."
Why Photography?
"My grandfather was an amateur photographer and gave me my first 35mm Ansco fixed lens film camera when I was about ten years old, and I have been playing with photography off and on again ever since. As my career has grown, and so has my ability to purchase some of the latest digital technology, I decided to get serious about learning the trade. That's when I enrolled in NYIP."
How was the course?
"The NYIP courses are very informative, practical, and relatively easy to follow. All I can say is: read, ask questions, consult with your advisor, and you will do great!"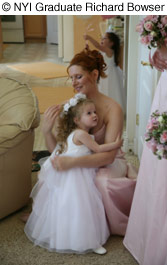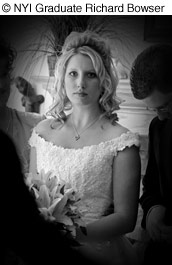 First Photography Job
"Shortly after graduation, I began to do pro bono work for a local church to gain exposure. One thing led to another and finally I was published in the church newsletter, and the church was so kind as to give me free advertising to help compensate me for the services I had provided them. That was the beginning of getting paid work.
My first paid photography job was shortly after graduation, when I was asked to shoot a family portrait. I proudly carried in my backdrop, camera and lighting, and thanks to great feedback from my NYIP instructors, I was easily able to have confidence in my lighting, focus and position of my subject to get great photos. I averaged about $50.00 an hour that day. I knew right then this was for me. "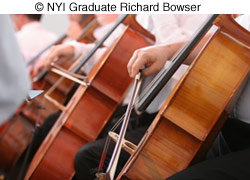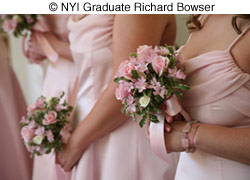 Awards or Prizes
"I have had my work published a number of times, but my favorite was the article from the church newsletter titled "Shooting for Jesus".'My next favorite was being published in the St. Charles Symphony handouts. "
What's Next?
"In the fall of 2005 I decided to enter into the wedding business and have done several so far, with more booked this year. I have several inquires pending. I am optimistic that this is going to be a great year in photography for me. In addition to that, I work for our local Prudential Real Estate office shooting home listings. But the most exciting thing that has recently happened is I was named the "The Official Designated Photographer" for the St.Charles Symphony Orchestra. and lastly, I was just recently contacted by the St. Charles Presbyterian church and was hired to photography their 2.5 million dollar ground breaking ceremony which included the St. Charles Mayor and other local government officials."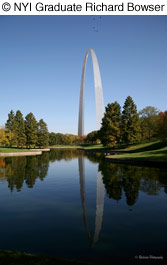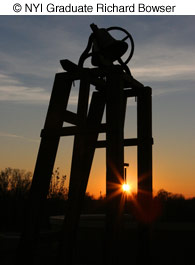 What's your favorite photo?
"I have so many its hard to choose, but I would have to say my most personal favorite is the St. Louis Arch. I have offered it to National Geographic to see what happens."
What do you like best about working in photography?
"Photography to me is the way the most basic of human emotions can be expressed — through the eyes of the photographer. As artists, we are always trying to show the world from our eyes as we see it. My favorite pictures are the ones that best express human emotion."
---
Next Article

NAME: Denise Owens CITY: Cincinnati, Ohio WEB SITE: www.deniseowensphotography.com What do you like best about photography I love taking a larger scene, group, or setting, concentrating on one aspect of it and making it unique and memorable. Photography is so powerful. It can freeze a split instant and…