One of the advantages to taking online photography courses is the ability to travel while still in school! Don't forget to stock up on these photography essentials for your next trip.
Traveling to a distant country is a lifelong dream for many photographers. With new sights to photograph, cities to explore, and customs to immerse yourself in, it's easy to get swept up in the excitement. Still, in order to maximize your time away, it's important to prepare for a safe and successful trip. In the weeks and months prior to the 2012 Autumn Arts Photo Workshop in Tuscany, I found a wide variety of smart travel solutions. Here are some things to consider before your next big trip.
Electrical Adapters and Power Conversion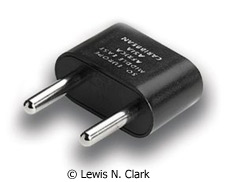 In countries outside of the United States, electrical outlets have different size inputs and power requirements. In order to fit your standard two-prong plug into their outlets, you will need an adapter for the specific country you are visiting. These are relatively inexpensive, and easy to find online at places like Amazon.com. While this addresses the size difference, the power requirements are of great importance. European sockets are powered with 220 volts at 50 cycles, which is twice that of American outlets. As such, some of your devices will require a power converter. To determine what you'll need, check each device you plan to bring. If you're still not sure, check the manufacturer's instruction manual. There are two possibilities: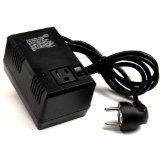 Devices that support both 110V - 220V at 50HZ - 60HZ. — These will only need an electrical adapter
Devices that only support 110V at 60HZ. — These will require an Adapter and Power Converter.
Safeguarding Money, Passports, and Other Important Documents
Living in New York, I routinely watch discombobulated visitors fumbling over maps, cameras, and metro cards. Of course I'm always happy to point out the right direction when possible. In Italy however, I'll be the tourist, and there are known issues with gypsies and pickpockets, particularly in heavily crowded areas like Rome and Florence. Knowing this, many travelers wear money belts hidden under their pants. While it may seem extreme, this simple precaution can allow me to focus on taking photos instead of worrying about my wallet.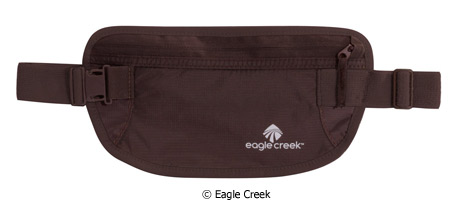 It's also recommended that you make three photocopies of your passport, license, credit cards, and health insurance cards. One copy should be left at home with a trusted family member, along with your itinerary in case of emergency. The other two copies stay with you should the originals get lost or stolen. Many travelers simply leave the original passport in a hotel safe and walk around with the copy. Not long ago, one of my colleagues here at NYIP had her wallet and passport stolen in Greece. Without any photocopies of her ID, it was very difficult to notify her banks, and obtain the necessary documents for traveling home.
Don't forget to notify your bank and credit card companies of your travels. The best way is to call the 800 number on the back of all cards you plan to use. This way, charges from another country won't be refused. You'll also be able to withdraw funds from the foreign ATM machines without raising any security alarms from your bank.
Packing Light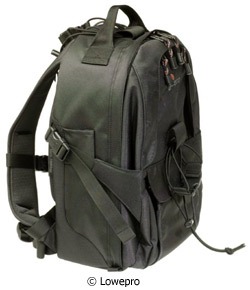 As large capacity memory cards become more affordable, and tablets continue to close the gap on laptop functionality, it's now possible to travel with a lightweight bag. Besides a daily image backup to a portable hard drive like the Epson P6000, I will be adding daily favorites to my iPad with the Camera Connector Kit from Apple. For quick edits, I recently downloaded Adobe Photoshop Touch which has a tremendous number of features from burning and dodging to layer masking. At $10, it makes a powerful mobile editing tool.
All of my photo and computer gear stays with me in the carry-on bag. The only photography equipment I check is the tripod. For more on how I carry my gear, check this article here:
More Great Travel Apps
The majority of these essential apps are available for iOS, Android, and Blackberry platforms.
(Below, a screen shot from the Google Translate app).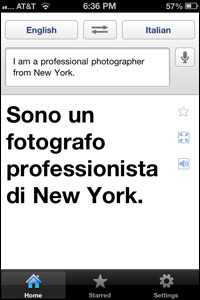 Crafting Your Must See List
By studying the work of other photographers who've visited this area, scouring the terrain on Google Earth, and reading books, magazines, and maps, I've crafted a rough itinerary of what I'd like to photograph. There's the definite "must see" list, and then the alternates should time allow. With these spots in mind, I was able to research directions to each location and determine the best way to get there. Generally, I try to plan a couple of locations at sunrise and another at sunset. At mid-afternoon when the crowds are at their height, and the light is unflattering, I like to explore museums, shops, and street life.
Learning the Language
I've been using the "Travel Linguist" series to learn a wide variety of helpful phrases in Italian. In addition to their well crafted DVDs, they also have free videos for a wide variety of languages on YouTube. While I'm not ready to hold a full conversation just yet, I have the essentials covered. When I was in Costa Rica, I was surprised how a little bit of Spanish language went a long way towards breaking down communication barriers.
Final Thoughts Before Boarding
By taking the time to prepare in advance of your journey, you can relax, and enjoy all the sites your destination has to offer. This will be my first trip to Italy, and I'm so excited to capture it through my lens. Please check back for Part II of this piece which will include technical photography tips, and images from the road. Ciao!
---