Years ago, Michael Neal spontaneously agreed to do a shoot for a Chicago-based band on an old D3000. Since then, he has successfully transitioned his concert photography talent into a rewarding career- from shooting Warped Tour for a multimedia company to photographing a three night music festival in Tampa Bay, he continues to develop a stunning portfolio of work while traveling the country and capturing the energy of live performance.
Earlier this year we had the chance to interview Michael about his photography career and plans for the future. Today, he shares with us how he fell in love with shooting 35mm film, and why he thinks it has awesome appeal for today's photographer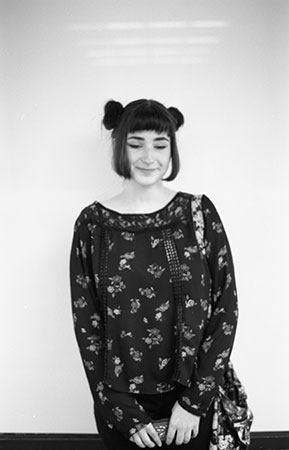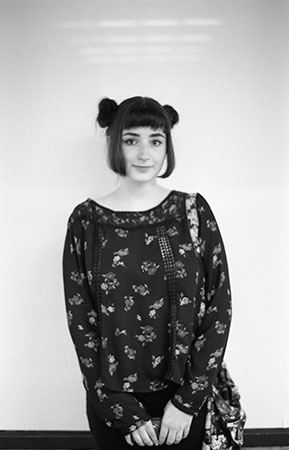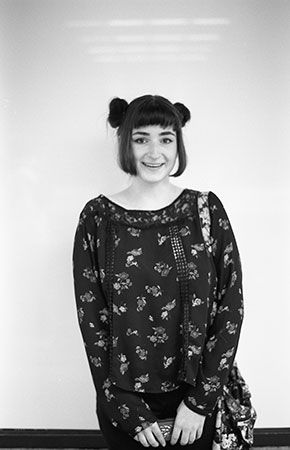 Shooting film wasn't really something I considered for my first four years of shooting photography. Once I hit a section on film in my professional photography course at NYIP, I was very intrigued by Britt Chudleigh and her thoughts on shooting 35mm. Long story short – I acquired a Nikon F100, and subsequently fell in love with 35mm.
I promptly decided to put my skills to test in a new location, so a fellow NYIP student and I decided to fly in to Portland to shoot. He flew in from Alaska, and I from Ohio to shoot Portland followed by 5 days of shooting in Seattle. I set some portrait shoots up, and I wanted to focus also on doing some street work.
Want to join NYIP's student community?
Shooting 35mm proved to be an incredibly infuriating process that I absolutely adore. While in Portland, I shot through portra 400, portra 160, Ilford XP2, and 400XT. I conversed with a lot of locals in Oregon, and met a lot of photographers who also shoot film. My journey led me to an extremely awesome manual camera shop – Blue Moon Camera and Machine, where the incredibly helpful staff assisted me, and took on the role of developing my first ever rolls of 35mm.
The challenge proved to be very fun, and I had my share of mistakes starting out. In fact, over the course of an hour, I accidentally shot 20 shots across Portland's St. John's Bridge on top of each other in, what I can only imagine, will turn out to be a real mess of a frame. Always check your double exposure dial! I also scrapped an entire roll of Fuji 200 speed, but I'll save that story for another time.
One area I had not really thought about is the fact the photographer must commit to shooting color or black and white for an entire 24 or 36 exposures before switching rolls. There are a few workarounds, but I was not ready to take those procedures on, so I was locked in to what I loaded! I actually found the limitations of film to be very rewarding when the contact sheets or prints come out. I really have to earn each shot and carefully plan more than I do when shooting full digital.
When shooting downtown Portland, I walked past a young lady who's style I found to be very artistic. I knew I had to shoot her picture, so I quickly ran after her and politely asked if she would mind if I took her portraiture. I shot three frames of her in the street, and that was a moment that I realized the incredible risk and reward ratio of shooting 35mm. I didn't know if the shots would turn out, if she blinked, if I messed up the settings, etc. There was only that one exciting moment of knowing I had the possibility to capture pure expression and emotion on a physical format.
Seattle proved to be another interesting challenge as much of the landscape included diverse people, pets, and countryside in contrast to architecture, art pieces, and wildlife. This was a series of moments where deciding between black and white or shooting full color was very difficult. After studying a lot of color theory and art in general (per the advice of Britt Chudleigh) I've found that even my editing style when touching up digital images has changed. I sincerely encourage young, new photographers to take up the mantle of experimenting with 35mm.
Browse Michael's film images here.
---