Student Success: Michael Neal
Years ago,
Michael Neal
spontaneously agreed to do a shoot for a Chicago-based band on an old D3000. Since then, he has expertly managed to segue his concert photography talent into a growing career. From shooting Warped Tour this year (with press credentials) for a multimedia company to photographing a three night music festival in Tampa Bay for the show's PR department, he continues to develop a stunning portfolio of work while traveling the country and checking out amazing live performances. We recently had the chance to chat with Michael about his NYIP education, his current career, and his plans for the future. Here's what we learned: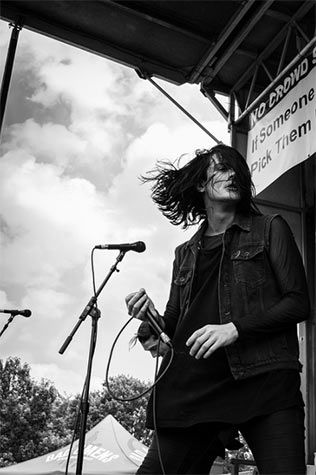 1. When did you realize that photography was the field you wanted to pursue?
Well, it really started back when I stumbled into shooting a show out in Chicago for a pop band. Once I discovered how vast photography is, I really developed a love for it. One aspect that really got me into photography was the balance it holds between being technical and also an art form. It's the perfect mix between a "right brain" and "left brain" activity.
2. When did you enroll at NYIP?
I actually enrolled in NYIP about a month ago. I am minoring in photography through another university, and I wanted to take advantage of the technical skills and one-on-one mentoring that NYIP offers to students. I thought that would be a good compliment to my education, and only help to enhance my overall skill set inside the field.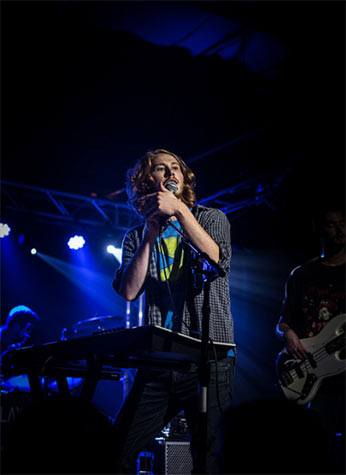 3. What was your coursework like?
My course work is very diverse while remaining balanced. I like the fact that there is so much material available, and it keeps my interest by being divided by visual aid, audio clips, and reading. There are also exams and testing to help solidify what I learn, and photo submission tests which provide thorough feedback from mentors.
4. Was your mentor helpful during the process?.
Yes! Although I am only a little way into this current course, my mentors have answered all the questions that I have had in a timely manner, and I am looking forward to working with them to continue to grow as a photographer.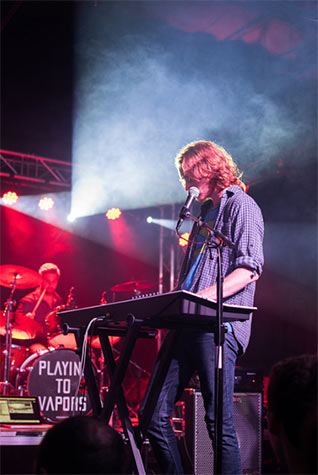 5. What type of work are you doing now?
Right now, I am pursuing concert photography mainly. Actually, as I'm typing this, I'm down in Tampa, Florida for a week after 3 nights of shooting Metrocon and focusing on the Metrocon Massive 6 raves specifically. I also just got done shooting a stop at warped tour after gaining press credentials for each event.
6. Tell us about your journey as a concert photographer.
My journey began when I accompanied a friend to a show in Chicago to see a few bands. They were a pop band with a mainly female audience, and were surprised to see me there as an older teen boy. After chatting with them for a little bit, when they saw I had a camera (an old D3000 with a kit lens), they asked me to shoot a couple shots for them. Since then, I really devoted my time in photography to learning new techniques, improving my shots, and upgrading my equipment. Since then I also started shooting for UnderAir Media, which has really opened doors for me to shoot stops on tours for bands, raves, and festivals.
7. How do you find new clients and advertise the specific work you do?
Getting started was definitely the hardest part. I kind of stumbled in to shooting Metrocon back in 2015, due to a lack of photographers, and I ended up getting some really solid material. Once, I built a backlog of material for my portfolio, it became a little easier to gain access to shooting events. UnderAir Media has been able to get me onto quite a few interesting shoots, and I feel my portfolio has been a major key in gaining new clients, specifically due to word of mouth. As far as advertising, I rely heavily on my clients being happy, using my images, and inviting me back to shoot where I can then network with other bands and artists on the ticket for that tour, show, or festival.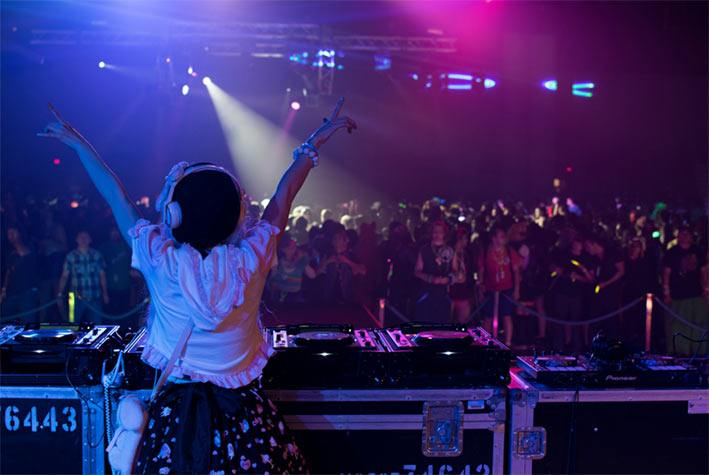 8. What qualities do you think a successful, aspiring photographer needs?
I think all photographers need to be professional, and ideally they need to have business sense. They need to have drive, passion, and a good work ethic. Additionally, they need to be able to have personality and friendliness, both of which are used to network with other piers and potential clients. I think one quality that a lot of hobbyists lack is the ability to criticize their own work, and invest the money into their gear in order to progress as a photographer.
9. What do you always carry with you in your camera bag?
I also carry lenses and bodies (obviously) based on the shoot. I also have a tendency to pack chocolate covered espresso beans as well. Any press badges for the shoot, a water proof/heat resistant cover, business cards, and ear plugs. (a major necessity for concert photographers)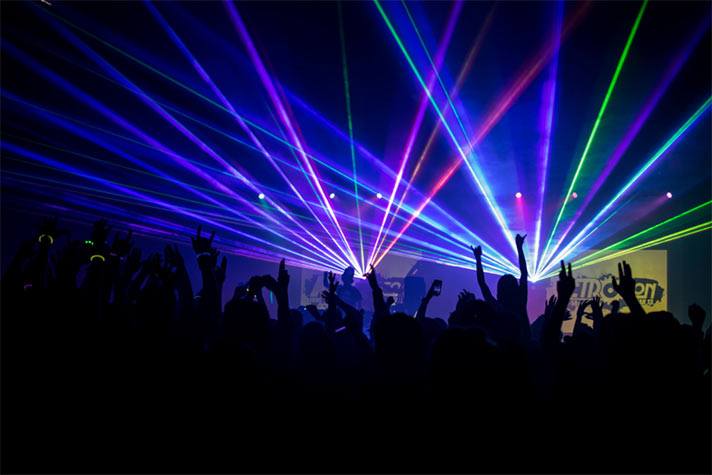 10. What's the most interesting thing you learned at NYIP?
I learned how many people shoot Canon! (joking) Joking aside, one interesting thing I learned is about breaking photography rules to tell a story, or showcase an event. I had never really thought about collections of works being showcased together, and I normally focus on each shot individually. Now, I have lately been trying to focus on getting a good collection of photos at each event I shoot.
11. If you had to pick one, what was the most memorable photography project you've ever completed or show you've ever shot?
So many come to mind! I would probably say Metrocon 2015. It was a giant anime convention, and I had never attended one before. I was there to shoot 3 nights of raves, where they flew djs in from all over the world. I was given full access to the stage, and I felt completely limitless in terms of creative control, while also being extremely far out of my element at the time.
12. Describe a workday in your life as a photographer.
Lots of studying, and lots of Lightroom! I always find myself thinking of technical concepts about photography no matter what I am doing throughout the day, and trying to come up with new ways to get onto shoots.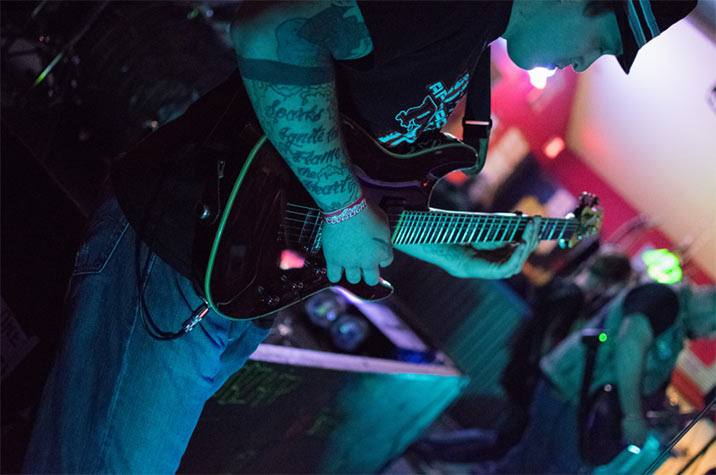 13. What's the most rewarding part of studying photography?
I think the most rewarding thing is being able to capture moments that you may have missed before due to lack of knowledge. When concept just "click", and you begin to utilize them in shoots, there is a really rewarding facet to that.
14. What subject is usually your favorite to shoot?
Musicians for sure! But surprisingly, I also really enjoy shooting cute animals.
15. If you could give one piece of advice to our current and prospective students, what would it be?
Invest in good gear, and learn to network with people! Additionally, be highly critical on your own work, but balance that with confidence when talking with potential clients.
---
Next Article

After 20 years of working in the corporate world, Sergiy Kadulin decided to instead pursue his lifelong passion for photography as a full-time career option. Because NYIP's photography courses are entirely online, he was able to continue working full time while completing his photography education at his own pace. Today, he runs his own independent business, specializing in…