The excitement of the World Cup has gripped fans around the world with shocking upsets and thrilling victories. Not a day passes that we don't see powerful soccer images from these contests on popular websites and sports pages. You may be wondering what tricks are used to photograph the action. The intense speed of the game surely presents a challenge. Yet, there is actually a formula that most successful sports photographs fit into. While you may not have access to the World Cup, you can use these tips to photograph soccer in your own home town.
Common Problem #1: Blurry Photos
Camera phones do a decent job at capturing moments with no movement. With action situations including kids, sports, wildlife - they fall far short of usable results.
For example:
This first issue is common for those shooting with phones. Since the players are at a distance and are actively moving, everything is out of focus. This would be unacceptable not only for professional use, but a personal keepsake as well.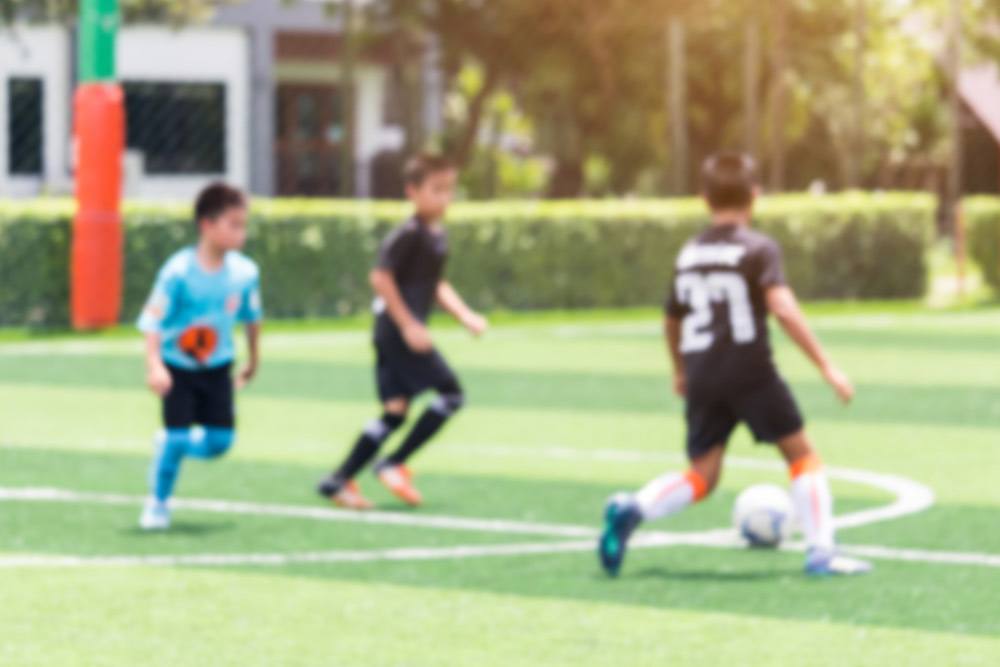 Solution: Using the Proper Settings
Action can only be frozen with a super fast shutter speed of at least 1/500th of a second. This will allow you to freeze most action. As the competition advances to the varsity, college and professional level, you'll find 1/1000 is a better match for the intense speed of the game. Since the shutter is so incredibly quick, not much light gets into the camera. As a result, you'll need a wide aperture around f2.8 or f4, along with a very fast ISO such as 800, or 1600. The photographer here uses all of these settings well to create a dynamic image.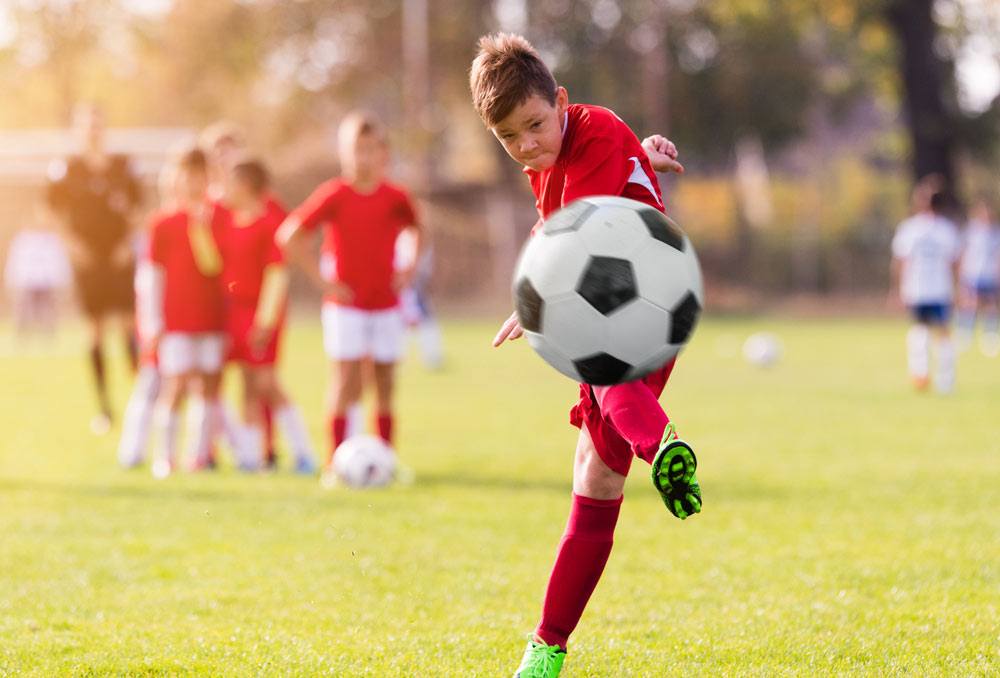 Common Problem #2: Lackluster Composition
The lens of a phone camera doesn't offer much in the way of creative flexibility. You are limited to a very small focal range. As a result, it's difficult to create gripping compositions.
Solution: Interchangeable Lenses
When you watch any professional sporting event, pay careful attention to the sidelines. That's where you'll see the photographers working with two, and sometimes three lenses. Why do they do this? It's all about being ready for anything. In addition to the telephoto lens, they are working with wide angle lenses to capture the action as it nears the sidelines. When a player is just a few feet away, a focal range between 24-70mm will operate nicely. You can also try fun options like a fisheye lens. Using a full complement of tools makes it possible to capture stunning imagery from anywhere in the stadium.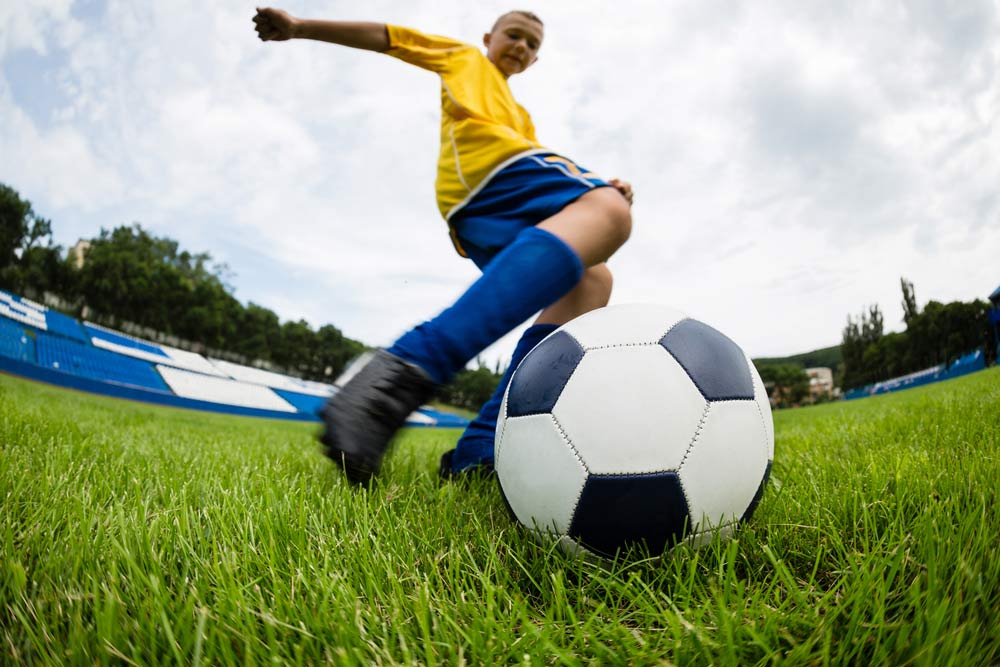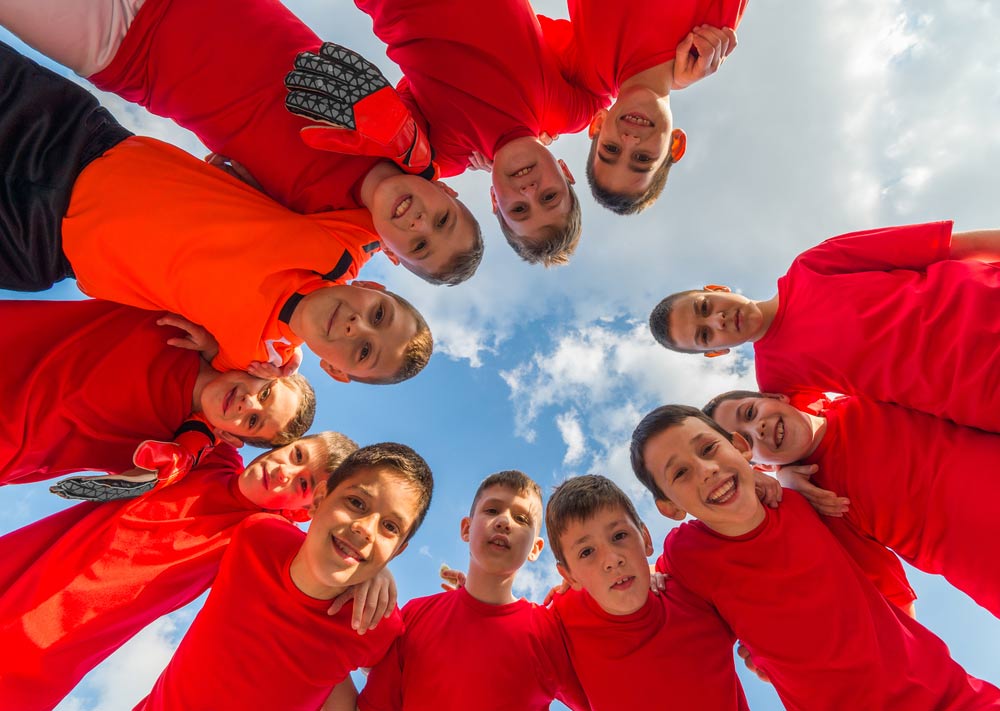 Common Problem #3: The Players Look Too Far Away
Having access to longer lenses opens up a world of photographic opportunity. The optics of a phone camera simply can't compete. Far too often, what could be a memorable moment is lost due to these limitations.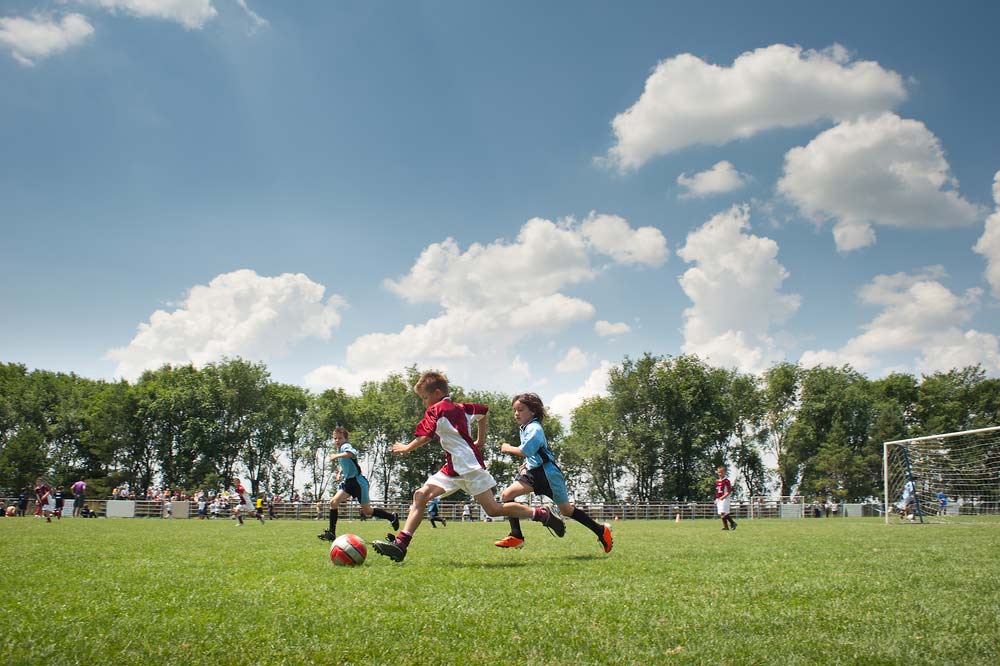 Solution: Using Telephoto Lenses
With a long telephoto lens of 200-300mm, you can position yourself mid-field and capture both team's scoring chances. Much of the action happens in front of the goalkeeper, including aerial saves and spectacular goals. These lenses focus fast, are sharp and clear, and also do a great job at blurring the background. Also, note how the player and ball have been frozen thanks to a super fast shutter speed.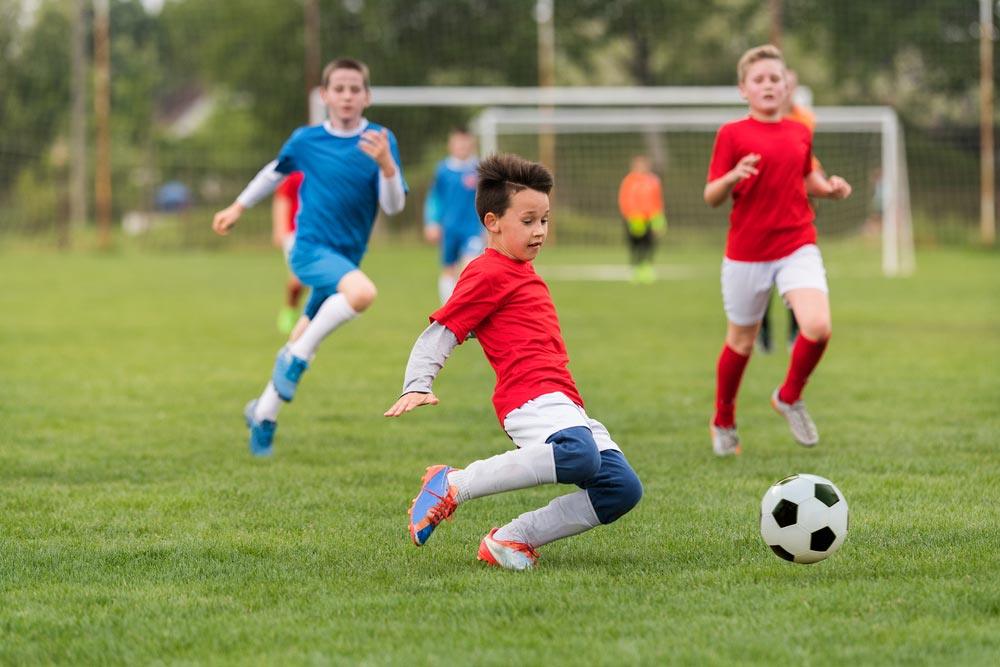 Common Problem #4: My Phone Is Too Slow For The Action
There's nothing worse than missing a shot due to poor focus. DSLRs and Mirrorless cameras have the ability to fire off dozens of images in mere seconds. Camera phones however, are dreadfully slow.
Take an Online Photography Course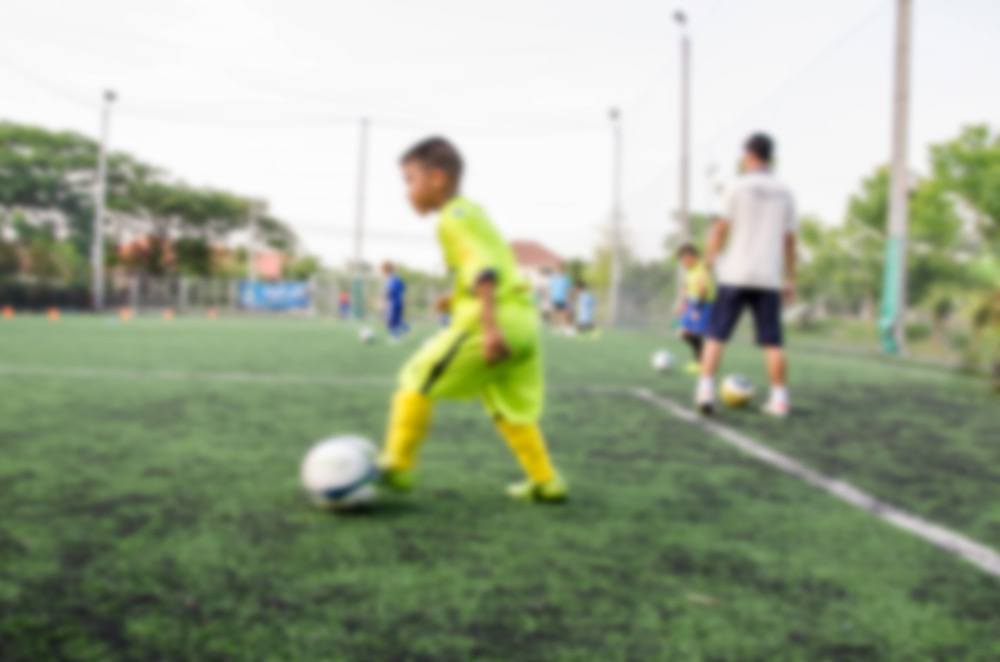 Solution: Leverage the powerful focusing features of a DLSR
To keep things simple but effective, just use the single cente r autofocus point. This is usually the most sensitive of all the points, making it easier to quickly lock onto your subject. This coupled with AI Servo mode turns your camera into a powerful tracking device. Just keep the center focus point on the player and hold the shutter button down halfway. To further increase your chances of success, use the highest speed burst mode on your camera. The more frames per second, the better.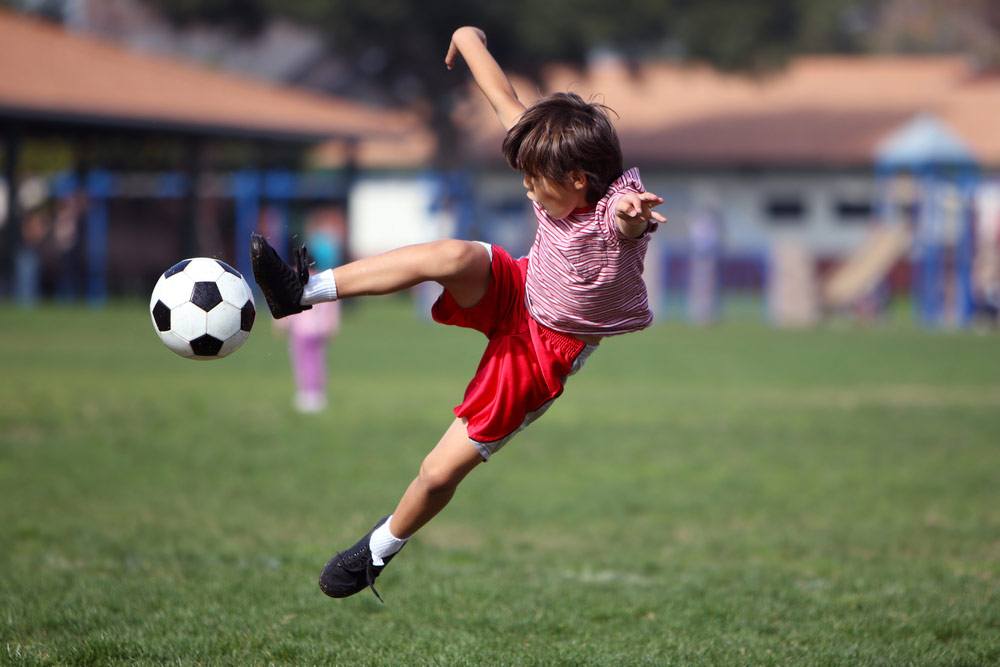 Common Problem #5: Shallow Depth Of Field Is Difficult To Achieve
The portrait mode on camera phones will throw a background slightly out of focus. However, if you really want to create that beautiful stylized look of shallow depth of field, you'll find a DLSR or mirrorless camera paired with a wide aperture lens far more effective.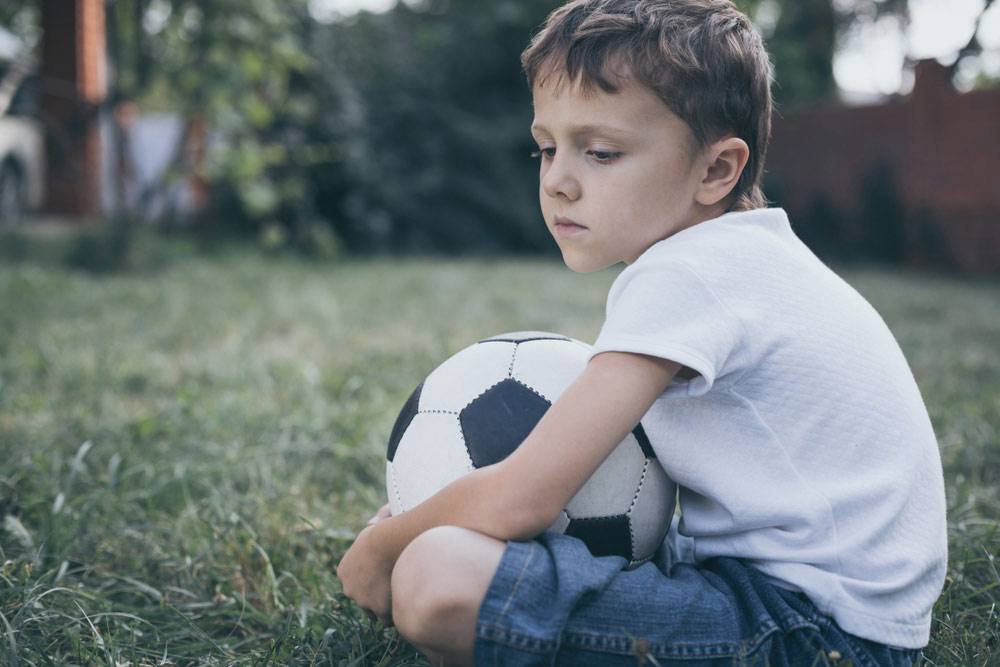 Solution: Use a lens with a wide aperture like f1.8 or 2.8
Controlling the aperture is one of the most powerful ways to improve your images. The blurred background allows the viewer to focus on the player, not on the leaves behind him. The wide aperture chosen by the photographer not only creates that shallow depth of field, but it also lets a great deal of light into the camera. You may even hear people refer to them as "fast lenses". A lens that opens all the way to f/2.8 is worth the investment as they allow you to use a fast shutter speed to freeze the action.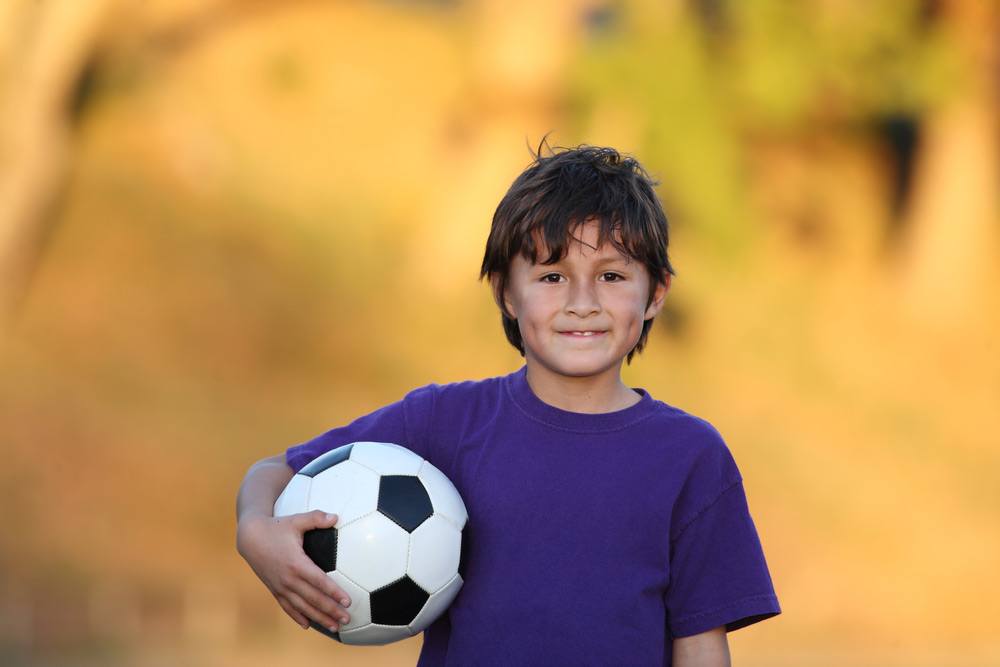 Bottom Line: A Growing Opportunity
On grassy fields in small towns, the future players of the game continue to polish their skills. Competitive action can be found in just about any neighborhood. As the game continues to grow in popularity, so will the need for good soccer photography. Use these tips as a starting point and you just may find yourself on the sidelines of the next big tournament.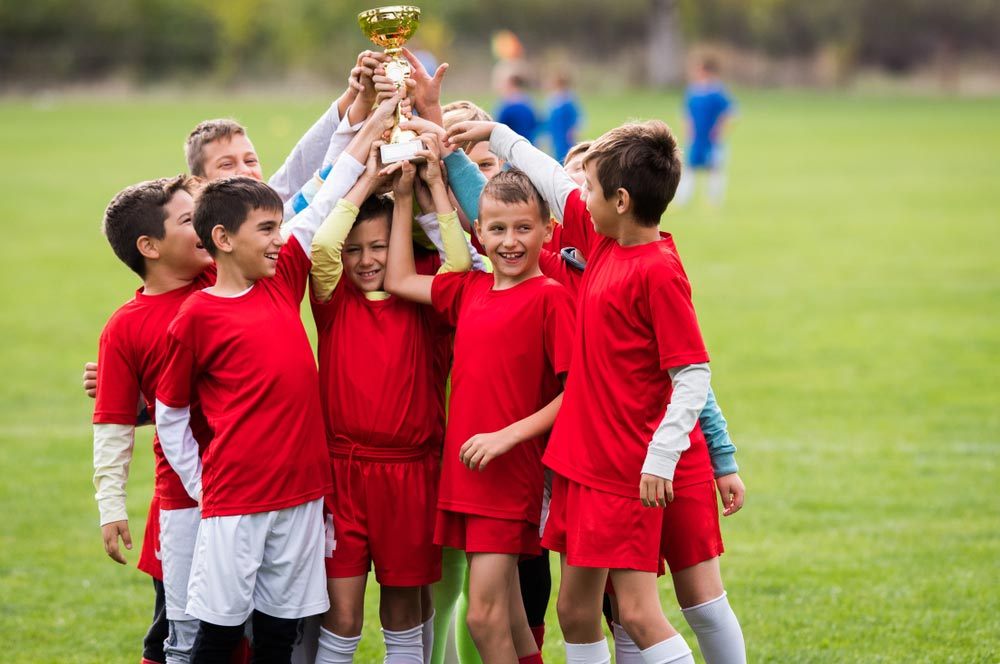 ---