Behind the Photo allows New York Institute of Photography students to answer a few questions about their photograph featured on our Student Photo Gallery.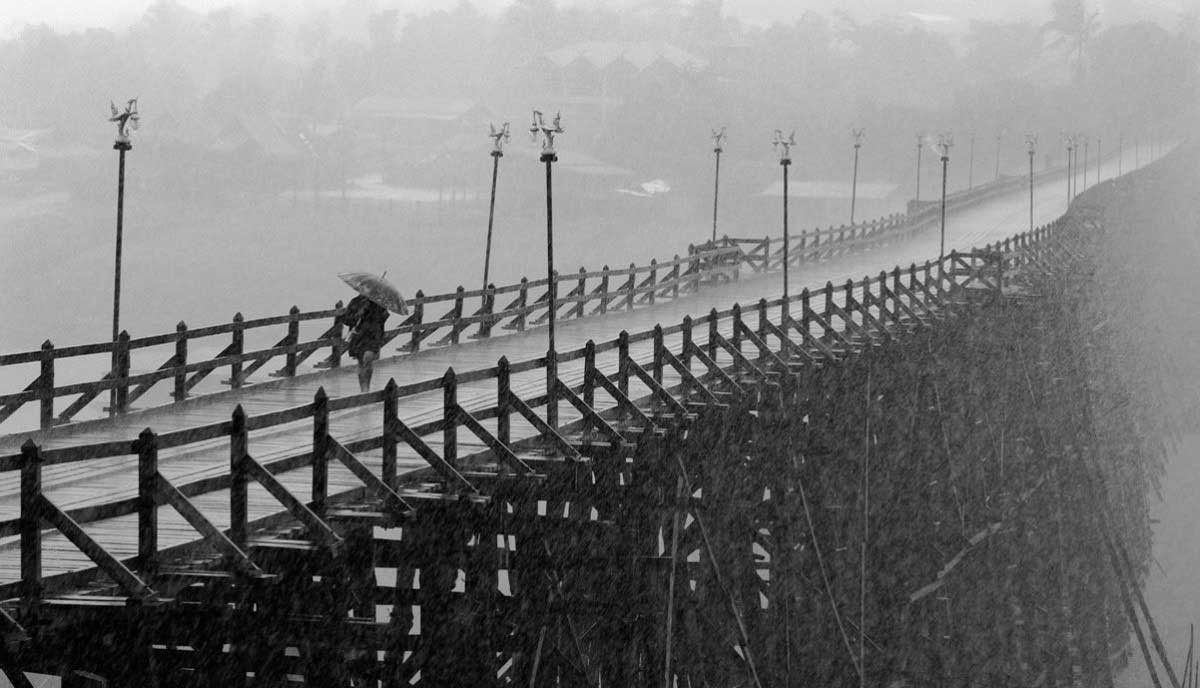 Where was the photo taken?
Thailand, Kanchanaburi province, Sangkhlaburi, Mon Bridge.
What inspired you to take it?
Rainy season in South-East Asia creates a special mood for photography.
Write a good caption which could answer these 5 questions: (optional)
Who, What, When, Where, and Why?
Coming Home on a Bridge
What camera settings did you use?
NIKON D80, Nikkor 18-135, f/5,6, 1/320 sec, ISO 500, focal length70 mm, with out tripod.
Tell us anything else you would like to include about photography.
The rainy season in Thailand is wonderful. It creates a special mood for photography. I took this shot in an old town, Songklaburi, where the longest 400-meters wood bridge in Thailand was build 30 years ago by monks. Every year during a flood, water levels of the river of Sangkalia rise and the bridge sometimes turns out to be in water. Rains in Thailand are headlong and I had to hide in a cafe and take the picture from a verandah. It was daytime, but it was cloudy and rainy, so I couldn't see a village on the other side of the river.
Do you want to become a better photographer? NYIP now offers 9 online photography courses. Request your free course catalog today!
---