As photographers we know that photography has the power to change lives. Usually it is through the images themselves that document situations of turmoil, strife or sacrifice or hope - the lone protestor at Tiananmen Square facing down tanks for instance. But sometimes it's the act of taking photos that can make a difference or change a life. Recently we received a letter from Boniface Kimani Muthoni who runs a charitable organization called Keeping the Smile in Kenya bringing the power of photography to young cancer patients. We're happy to report that Boniface is improving his skills as a student in our Complete Course in Professional Photography and even happier to share the story of his photographic ministry.
In 1999, I went to visit my neighbor's son who was admitted at the Kenyatta National Hospital (KNH) Pediatric Oncology Ward 1E suffering from Wilm's tumor. Unfortunately, we found that he had passed on the previous night. It was very sad and instead of going back home, we decided to spend time with the other children who were there at that time. The day went very well and the children were happy. The senior nursing officer asked us if we could continue going to visit the children. I decided to be visiting them on Sunday afternoons. That year, I helped put up a Christmas tree. This has become a tradition and every Christmas we decorate the ward, play games, sing songs, share a meal and share gifts with the sick children.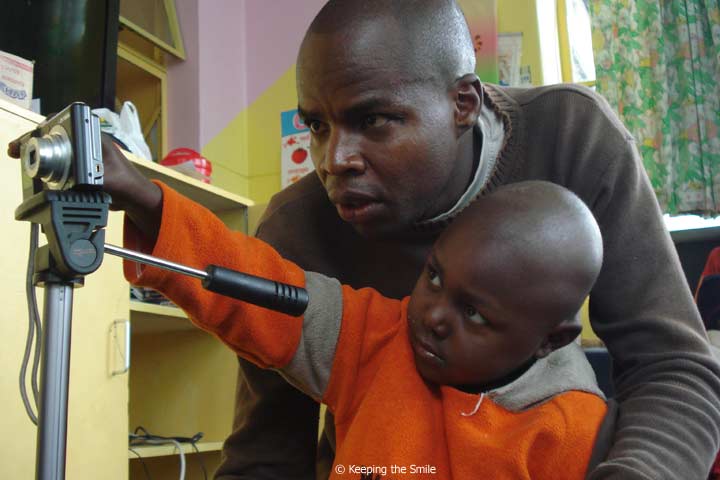 From 1999 - 2005 we reached out to the children with love. In 2006, 500smiles was born. 500smiles is a group of Christian friends who meet to encourage each other and have a good time. We volunteer in various children's homes within Nairobi and its environs, Nairobi Hospice for the terminally ill and Kenyatta National Hospital pediatric Cancer ward One E. Our main objective is to inspire children to be the best they can by giving them encouragement and moral support through activities such as teaching skills, cooking, building, singing, games, sports, acting, and most of all by sharing God's word. The idea was to reach 500 children with a smile.
As we reached out to children with cancer, we realized there was need for blood in the hospital and in 2007, Mission Uhai was born. "Uhai", our theme for this campaign is the Swahili word for life. Through this venture, we organize a big event and donate blood to the ward. We came up with a catchy phrase "Tell a friend, to tell a friend, to tell other friends to donate blood. We mobilize people to come and donate blood and to sign up as regular blood donors. We have partnered with the Kenya Red Cross who bring their volunteers to mobilize people and Kenya National Blood Transfusion which provides the medical personnel, refreshments for the donors, a first aid team with an ambulance in case of any emergency, information desk, beds, donor cards and counseling where necessary. The Kenya National Blood Transfusion distributes the blood as needed, however the KNH Pediatric Oncology ward is a priority. So far, we have had 2 successful blood drives and we have managed to get a total of 750 pints of blood.
Children battling with cancer photography project Keeping the Smile - Sharing life through the lens
In February 2012, a photographer friend, James Njuguna and I began Keeping the Smile, a therapeutic photography project. The idea came about after volunteering at Kenyatta hospital Ward 1E for many years and experiencing the enormous needs of the children. We teach the children to use simple digital cameras to tell their stories. Our objectives are to build the children's skills in capturing key ideas through photography and to bring children into the dialogue of solving cancer challenges. We hope that through exhibitions, as well as a publication, the children's photographs will share valuable messages about pediatric oncology in Africa.
Children with cancer go through a lot of pain and at times they feel lonely. In the project, we encourage them to be creative and motivate them to share their story. We hope that the project will build their self-esteem and act as a therapy that will add life into their days. We are passionate about teaching children and encouraging them to believe in themselves and to know that they can overcome challenges in life.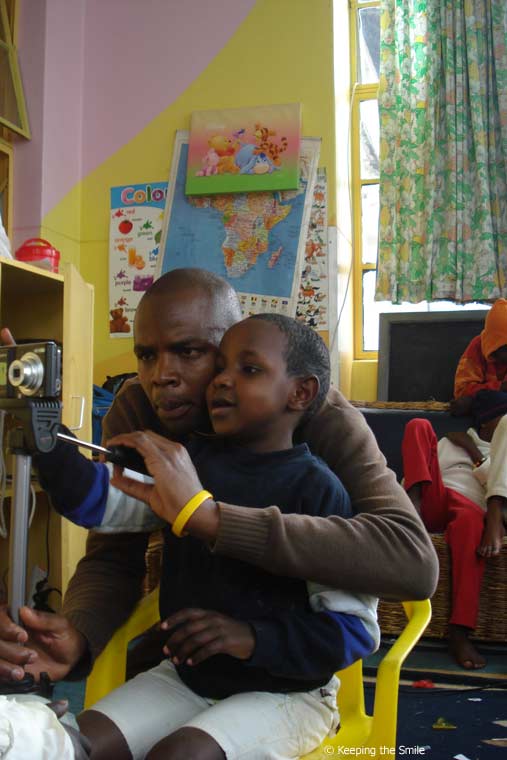 The project has no funding, relying solely on donations. We began by asking our friends to help us acquire point and shoot digital cameras and journal books for the children to use during their photography training. We got 9 digital cameras for temporary use in the project. The ward has 28 children, so we had to put the children into small groups so that they could share the cameras. We later received a donation of 30 point-and-shoot cameras from Canon Kenya, which has allowed the children greater freedom with their photography.
We hold a workshop every afternoon in which we teach the children how to handle the cameras. We also view and discuss the images with the children and help them critique each other's work. This process has been instrumental in improving the children's photos. Through their participation in the project, they have improved both their photography and writing skills. The children have managed to shoot more than 1,000 images to date and write their life stories in their journal books. They have captured images from their daily lives. This includes treatment, playing, Church, meal times, sleeping, outings, and having fun among others.
As children are often unwilling to discuss their feelings about cancer, they are able to express themselves through art. Art enhances the quality of life for children who are undergoing cancer treatment while laying the foundation for life-long learning. We plan to hold an exhibition of their photos in December 2012 and we hope to reach out to people from various sections of society to make them aware that many children with battling with cancer have enormous amount of talent and they need to be understood and accepted by society. This exhibit provides an opportunity to gain a unique insight to the experiences faced by childhood cancer patients and survivors. The exhibit will feature 200 photos that will show their daily lifestyle of the children at the ward. Keeping the Smile presents the children photos and stories in the hope that they will spark new questions and ideas about helping the children cope through photography therapy.
Future goals
I have a dream of starting a resource center in Kenya where children of all walks of life would come and learn about themselves, nature, arts, culture, self-esteem development, and most of all the word of God. I am passionate about children and about the work I do for children, and I will follow my dream until I see it come true. In the center, I would like to build a library, nature house, Photography studio, recreational hall, challenge course facility, chapel, camping area, peace garden, and a field where children can play.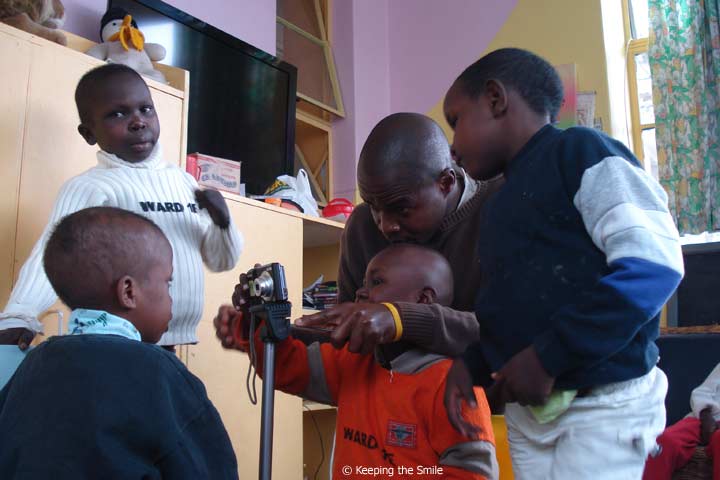 To receive training from the New York Institute of Photography is an honor, as I am relatively new to the art of photography. It will expose me to another level of thinking and help clarify my mission and vision. I also firmly believe that the Institute will provide a great environment for me to learn more about photography and enable me to impart more skills to the children at Kenyatta National Hospital.
---