Living in Colorado, the landscapes are simply breathtaking, and anytime I head outdoors, it is hard to not notice the ambiance of any given location. I relocated here after being raised on the shoreline of a small town in Connecticut, and I was immediately taken with the vastness of the mountains and big beautiful skies in Colorado. I was, however, completely unprepared for the difference in lighting and had to reassess my way of thinking when it came to photography. While shooting in Connecticut was wonderful — and while I always love to take in my surroundings to better tell a story with my imagery — there was a whole new challenge presenting itself. I wanted to incorporate every single detail. Here are a few tips to successfully photographing your subjects outdoors wherever you happen to be.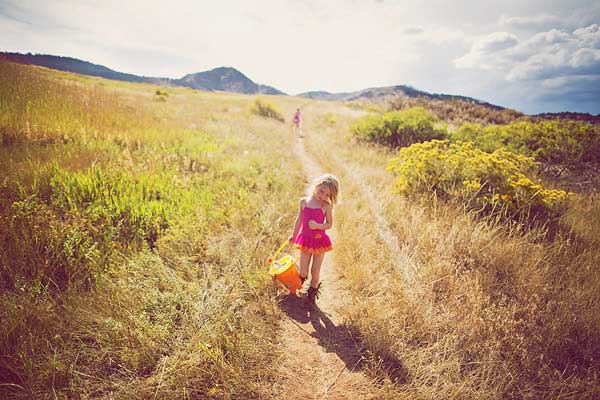 1. Location, location, location. Do not be afraid to explore. Try not to put yourself in a box. It may seem inconvenient to spend half a day in the car, but you will almost always come away with the creative juices flowing. One of my favorite past times is to get in the car with my family and just drive around to look to see what's out there. I spend a lot of time researching places in my area on the Internet as well. I find time to do this because it inspires me to be more creative, and also because it gives me the opportunity to capture people in extraordinary places.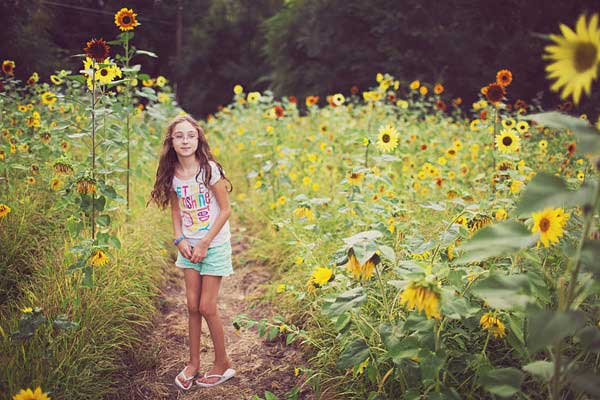 2. Shoot in RAW when possible. Different locations yield different lighting. While shooting at sunrise or sunset is always optimum when photographing people, it isn't always possible. I find that shooting in RAW gives me the option to over or underexpose as much as a stop or more without losing detail. When you are looking to really bring out the best in those beautiful locations, you don't want to miss a beat — or lose detail.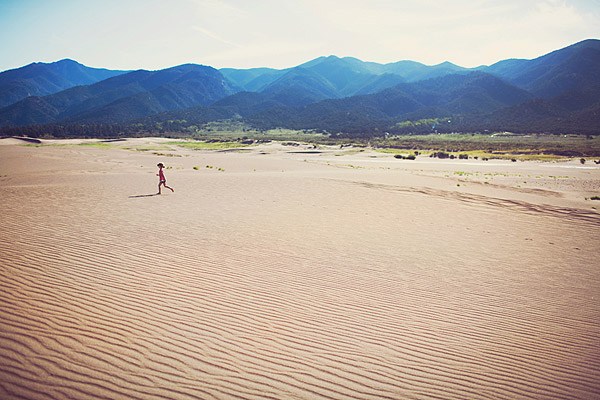 3. Timing is everything. It's true that it may be difficult to always choose when you are going to photograph at any particular location, and if you are dedicating a good chunk of time to seeking out new areas to photograph in, you may end up with unfortunate lighting at times. With that being said, if you have the option to schedule your photo session during sunrise or sunset it will make a difference in the images you come away with. When the sun is just a bit lower in the sky, the shadows and lighting are much more manageable. The Golden Hour, or about an hour before sunset, is especially one of my favorite times to shoot for this reason.
4. It's all about perspective. If you have the opportunity, try at least a couple of different focal lengths. To capture your subject with a beautiful landscape behind them, you are going to want a wider lens. This allows you to get more information and more detail into your image. Don't be afraid to stop down a bit as well so that the area behind your subject is also more in focus. One of my favorite lenses is the Canon 24L for this reason, but a fisheye or creative lens such as a Lensbaby is another wonderful way to change things up a bit and add some character to your photographs.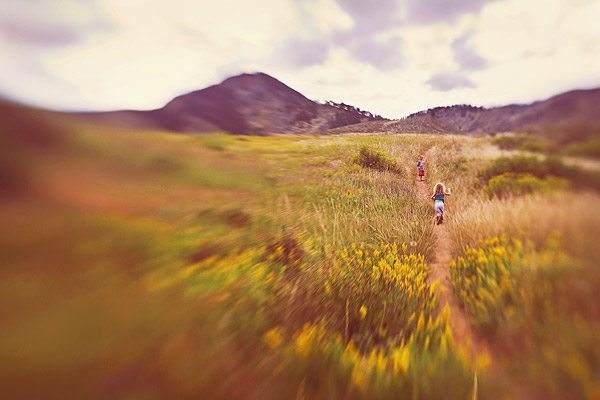 5. Use the elements around you. Don't be afraid to change your position in relation to the person you are photographing. Try lying on your stomach or standing at a vantage point way above or below your subject to get a creative shot. Use some of the elements around you to frame your subject, such as shooting through tree branches or tall grass. Use the weather to your advantage and play up the snow, fog, sunshine or whatever else the day holds, (while obviously using precautions with your gear or in dangerous situations).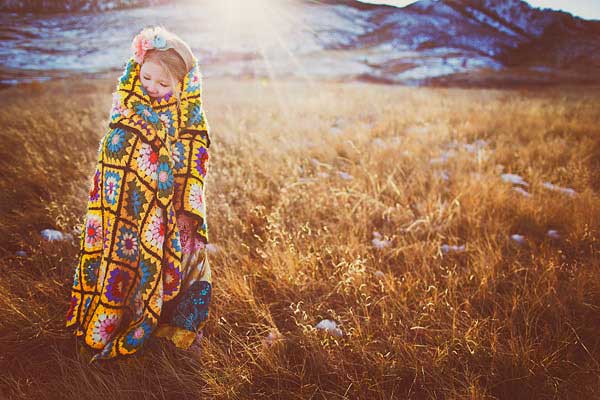 Ultimately, you as a photographer are what make your images special. Each time you pick up your camera, you tell your very own story. These are just a few tips to further help you share your vision. Happy shooting!
Bonus Offer: Want to learn how to take better photos? Sign up with NYIP today! Request a Free Catalog here.
---