There are plenty of reasons why fall is an awesome season to head outdoors and practice your photography. Not only is the weather more mild, but the sun is also setting much earlier this time of year providing you with wonderful long shadows and natural lighting opportunities to work with. Earlier this month we shared a list of tips on perfecting your fall foliage photography, but now we want to get more specific and plan for Halloween.
If you're comfortable with portrait photography and like working with babies specifically, holidays always provide a super-fun opportunity to get creative with props.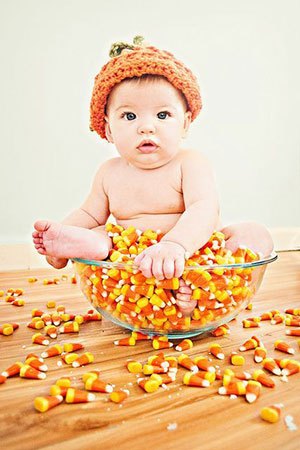 Via Kristen Duke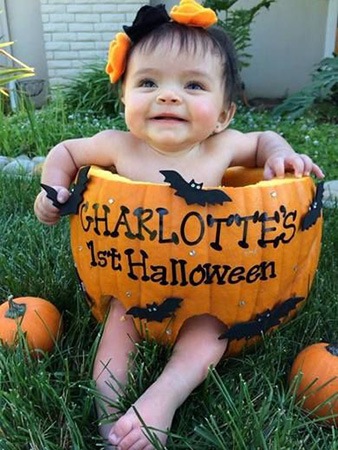 Via Ellen.WarnerBros
Here are some adorable examples of how you can make your own simple DIY props that work great for posing babies. For the first option, simply fill a large bowl with the parents' favorite Halloween candy (candy corn always looks festive and fun), and plop the baby inside for a quick trick-or-treat inspired shot.
If the parents you're working with aren't afraid to get messy (and the baby is tiny enough to fit) hallowing out a jack-o-lantern and cutting out some comfortably large leg holes (definitely important to leave extra wiggle room) can make an adorable and memorable prop worth making for a small baby's first Halloween. In order to keep your tiny model comfortable, we recommend placing a soft blanket or towel inside the hollowed pumpkin. You can position it in such a way so that it won't be visible in the picture, but so that the baby can sit on top of it and lean back against it without getting super sticky and uncomfortable- something that could quickly derail the entire shoot.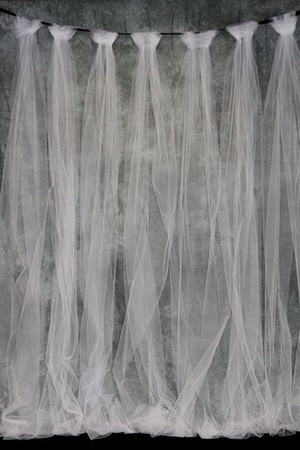 Via AllWomensTalk
Hosting a Halloween party? This is an awesome opportunity to practice your portrait photography while capturing sweet shots of all your guests in costume. To encourage partygoers to participate, making your own photo booth often does the trick. In this simple DIY, just grab a large piece of black rope or semi-thick string and hang long floor-length strips of sheer white tulle to create a spooky, ghost-like look.
Once your guests start lining up, to capture the most effective portrait shots try to move your active focus point right over one of your subject's eyes. With this technique, you'll be keeping the entire face sharp- even with a shallow depth of field.
It's also worth considering that if your camera has a face detection mode, this could be the ideal time to work with it. Especially if you'll be photographing lots of guests in rapid succession throughout the night, you might not have time to waste making super specific adjustments for every single shot. With this helpful feature, your device will do most of the work for you.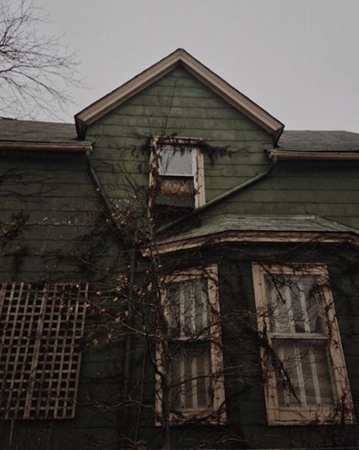 Via Bill Crisafi
Want to get spooky with some architectural photography this year? If you check out this website, you can actually search for haunted places worth visiting near your exact location. While we usually recommend using some flash if you're shooting at night, when it comes to achieving that creepy, sinister look, you might want to be sparing with flash to keep things looking dark and mysterious. To keep things visible, try to plan your trip just before sundown- that way you can wait until there's just enough natural sunlight to keep your subjects visible while still maintaining some naturally eerie darkness in your composition. When executing this technique, we also recommend an ISO setting of 400 or faster.
---