The New York Institute of Photography is one of the world's largest photography schools and because we are, we often publish fun and useful photography tips on our photography blog. Please enjoy!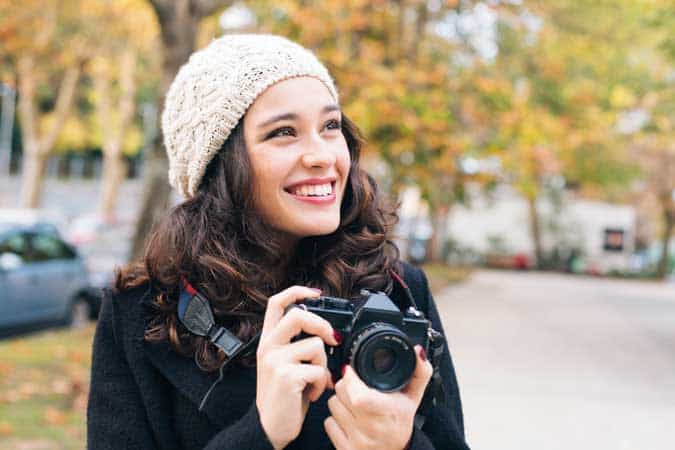 Neglecting to properly hold your camera is perhaps one of the easiest ways to botch an otherwise perfect shot. To minimize the effects of skewed vision or accidental camera shake, here are three simple tips you should try in order to perfect your manual skills:
Use your right hand to firmly grip the device while supporting it properly from underneath. The heel of your left hand should be providing said lower support. Without the presence of that left hand for additional leverage, your camera will likely move downward and distort your shot when you press the shutter.
Although it is obviously possible to look through the lens with your left eye, most cameras were not designed with this intention. When you look using your left, the body of the camera typically then sits in front of your right, blocking any peripheral view. Although most people naturally shut their left eye regardless, if you can practice keeping both open while composing, you're allowing yourself better frame perspective.
If you are working with an ultra-compact or camera phone, you are likely going to hold the camera away from your eyes and shoot with your fingertips. This is much more difficult. For the best results, we recommend finding a way to support your elbows if possible- using a table top, for example.
Want to learn more? NYIP offers online photography classes that can help you learn photography or start a new career. Request your free course catalog today!
---