When you're just starting out as a professional photographer, it can be very easy to think you can save costs by simply doing everything yourself, rather than paying specialists lots of money. In my career, I've tried doing my own accounts, designing my own website and mending my own gear. Countless times I've tried to get by on shoots without enough personnel. I'm here to tell you to forget this notion and remember that you're supposed to be a photographer — not an accountant, web designer, makeup artist and so on.
To give you a perfect example, I frequently hear of people just starting out who avoid getting an accountant to help them put together their tax return, as they're convinced that they'll save money if they do it themselves. So they wade into the huge complexity of a tax return, spend a great deal of time on it, and almost certainly don't do as good a job as an accountant could. Let's look at the sums here and make it really clear why taking this approach doesn't add up. Assuming that your day rate is $500, and for arguments sake, an accountant's fee for a business of your size is $500 for the year's accounts. I can tell you from prior experience that going through all your books, assembling all the information and entering it into your tax return will probably take you something like three working days. Trust me on this one!

Now, whilst you've "saved" $500 by not paying an accountant, the shrewd amongst you have noticed that what you've done is cost yourself $1500 for the three days you weren't out shooting. You could simply have taken one day's worth of fees and paid it to an accountant. On a more technical note, there's no way you know the tax laws as well as an accountant, and I guarantee you that someone better qualified will find every loophole possible to minimize your tax bill. Again, trust me on this one! Generally speaking, after 15 years of being self-employed, I've found that an accountant saves me three to four times their fee in tax I don't have to pay. So stop assuming you can do a better or cheaper job than they can!
The same principle applies to any other specialist. I'm sure I'm not alone in looking at a broken piece of equipment and thinking "I can fix that — I don't need to pay to get it repaired." Then I end up making it worse than it was before. I'm not a qualified camera repairman any more than I'm an accountant. Nor am I a web designer for that matter, although I have spent far too long learning HTML in a vain attempt to save time and money. Whilst it may be a useful skill (it really turns girls on, apparently), my time might perhaps have been better invested working on my career.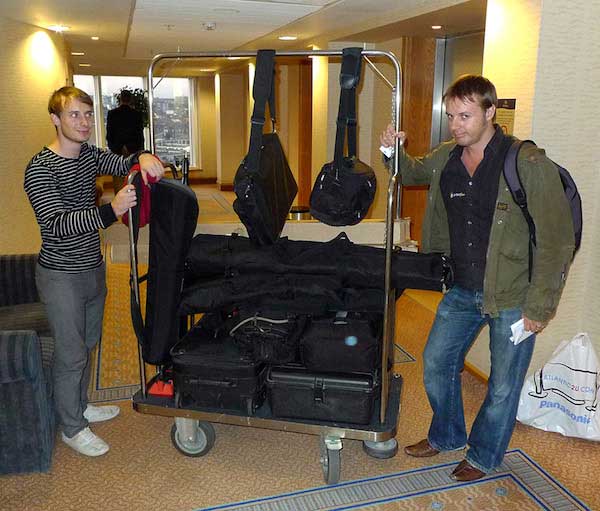 On shoots themselves, it can be very tempting to use as few people as possible and try and do every job yourself. Partly this will come from trying to keep costs down, and partly this stems from the natural impulse of the self-employed to be control freaks who don't trust anyone else to do anything for them. (Come on, admit it.) If you're busy running around sweeping the floor, getting coffee for people, applying makeup to the model, keeping the client happy, and generally trying to do the job of several people, you'll be detracting from your main job, which is of course, taking the pictures. It's also very unlikely that you'll do as good a job as the specialists will. I, for one, am not very good at hair and makeup, as a glance at my headshot will tell you! Wherever time and budget permit, get the right people in, ensure they're paid properly, and you'll find things will run much more smoothly. You'll be less stressed, and the results will undoubtedly look better.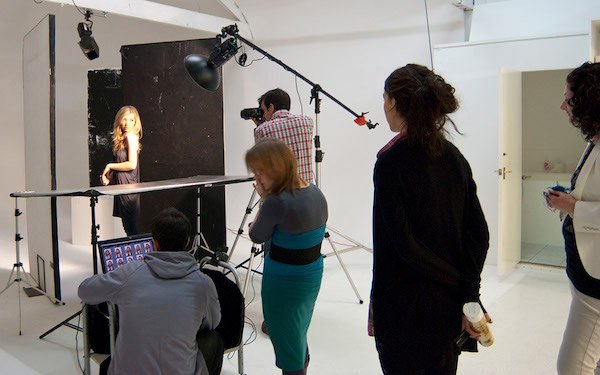 Bonus: The New York Institute of Photography is the world's largest online photography school. Enroll in one of our photography courses for as little as $39.
---