The New York Institute of Photography is the world's largest online photography school, and because we are, we often publish fun and useful photography tips on our photography blog. Please enjoy!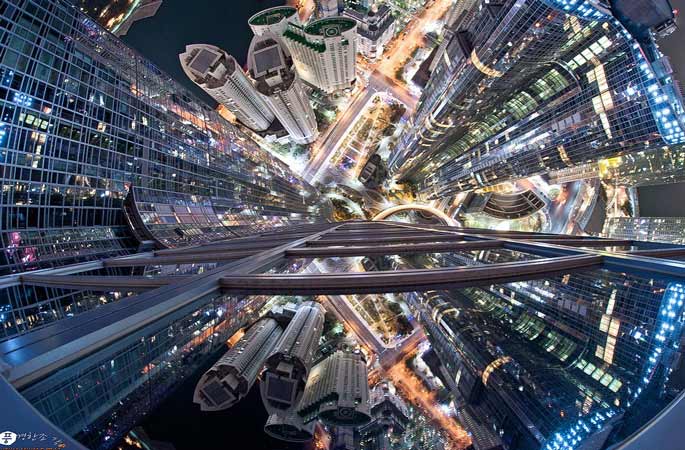 Interspersed with ever-changing hashtags and insta-fame, the internet often understandably feels like a daunting place to dip our artistic toes in an attempt to gain exposure.
Anymore, sites like Instagram are growing so rapidly that our work, despite quality, frequently gets lost on the cyber-shuffle. To avoid this setback, it's important to maintain novelty and excitement in our images and to provide potential consumers with art that stands out from the countless rest. If you've seemingly fallen into a creative rut and you think it's causing your social media growth to plateau, consider experimenting with some projects outside the norm of your typical portfolio.
If you've never used a fisheye lens in the past, some experimentation with this unique tool can be an excellent starting point on the journey to update your compositional capabilities. Boasting an ultra-expansive width, proper implementation of the fisheye tool can offer artists an opportunity to virtually distort natural perception, creating an impressively wide hemispherical point of view. The nautical name comes from the attempted shift in perception, allowing the viewer to see things in a similar perspective as a fish theoretically would if looking out from beneath the waves.
Getting started with your first fisheye shots, it is foremost crucial to adjust your usual positioning of central subjects. Often times, sharp details and objects placed in the center of the frame will become lost and distorted in these specific shots. If you want certain subjects to have a significant, sharp presence within your photo, make sure to position them physically close to the camera and along the edge of the frame.
Secondly, if you're really looking to maximize the effect of the fisheye's characteristic barrel distortion effect, avoid shooting from an angle completely level with the landscape's horizon. Instead, hold your camera at a subtle tilt- you'll see more pronounced alteration this way, effectively assisting you in an effort to create images more eccentric than your usual shots.
Punctuating our typical artistic routines with bouts of imagination is a crucial creative habit worth maintaining. Not only can these ventures support us in growing a more diverse following of fans, they can additionally offer us an outlet for more personal growth and creative exploration.
Want to learn more? NYIP offers accredited photography courses that can help you improve your hobby or start a new career. Request your free course catalog today!
---