Portrait photographs have been created since virtually the invention of the medium. To create a compelling portrait involves more than being proficient technically or having the latest gear. Edward Steichen said it best: "A portrait is not made in the camera but on either side of it."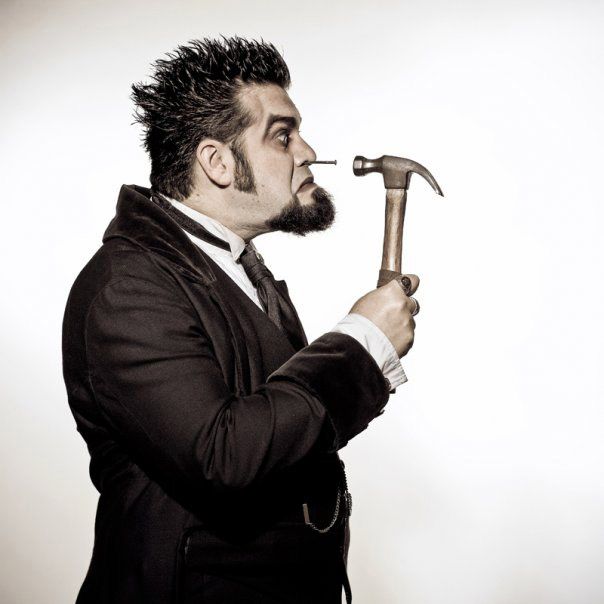 Here are some tips for creating some great portraits:
Casting
A great portrait is more difficult to create than one may initially realize. Finding a good subject is the first step to creating compelling images. Whether it's the beautiful face of a bright-eyed child or a wildly unique individual with tattoos and piercings, an interesting face is key to a great portrait. I really do believe that great casting is the most important aspect of creating compelling portraits.
You can find great faces anywhere. People you work with, your uncle Reggie, or at your local mall. The key is to always keep your eyes peeled for a face that tells a story and makes you want to grab your camera.
Not everyone is eager to be photographed, so being kind and reassuring is important to overcome any initial objection. I approach people all the time, and not all of them say yes. It pains me to think of the great portraits I could have taken if the subject were more confident or made the time to be photographed. Luckily I have had a great deal of "yeses" too. Having a website and a printed handout promo card with some sample images helps a great deal. People will likely say yes if you show them good work and act professionally.
If you are just starting out, I suggest you photograph friends and family members to get the ball rolling. If you have some cool friends, then you can make a whole career out of photographing your buddies and acquaintances like the Polaroid Kid.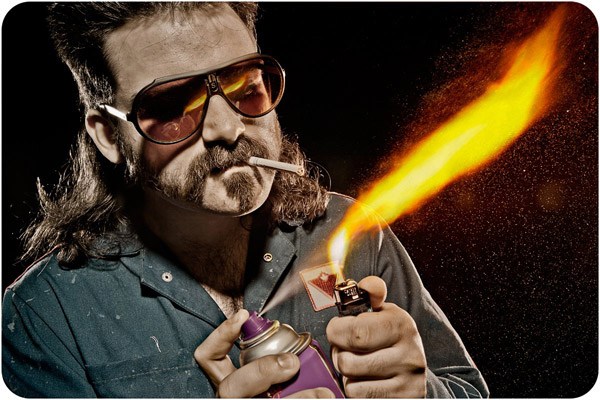 Lighting
Good lighting is an extremely important factor in creating a great studio image, whether it is a portrait or not. However, good lighting does not necessarily mean a hugely complex set-up. I often use a one or two light set-up, and other times I bust out seven or eight lights. It really depends on the desired effect you wish to achieve and the amount of time you have for set-up. The shape of the person's face, age and skin colour are important factors in how you go about lighting the subject. I will cover lighting styles and finding your creative vision (Developing Your Personal Style) in future blog posts. Stay tuned!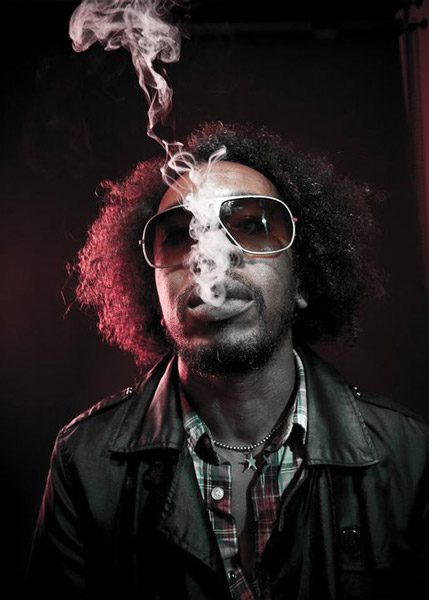 Getting Your Subjects to Relax (and Other Psychology Tricks For Great People Shots)
Shooting someone for the first time can often feel like a first date. Awkwardness and uncomfortable silences may occur. Learning about your intended subject can be very beneficial in getting more from the person you are photographing and put them at ease. Here are a few tips to help the subject relax:
Find out what music they like so you can play it during the shoot. If you have an iPod dock on your stereo, even better! They can plug their own device in and rock out!
Set up your lights beforehand and do lots of testing and metering. This will allow you to concentrate on directing your subject and not be stressed out about the lighting. Often with very busy people you don't have a lot of time, so make your time with them count!
Find some common interests. Ask questions about your subject. After all, everyone likes to talk about themselves. Be genuine, and most people will open up eventually.
Be professional. If you play it cool, calm and collected, your subject will be confident in your abilities, and, in turn, offer you more of themselves in your images.
Be open to the subject's ideas. They may not all be gold, but give them a try. You never know where the inspiration will lead you. Sometimes the best ideas are the ones that develop out of bad ones.
Push your subject to go past their comfort zone. This will take some time, depending on the person's personality. Try and make them laugh, or ask them to think about something that makes them mad or happy. If you want them to yell, yell along with them! It will help them feel less self-conscious.
Be ready for those candid moments! Sometimes the best expressions are those that are not meant for the camera. They may look off-camera or be deep in thought, and it can make for a great image.
Now go out there and create some fantastic portraits! Keep shooting!
Bonus: If you want to learn more about photography and taking better photos, try an online online photography course from NYIP today!
---