The New York Institute of Photography is one of the world's largest photography schools and because we are, we often publish fun and useful photography tips on our photography blog. Please enjoy!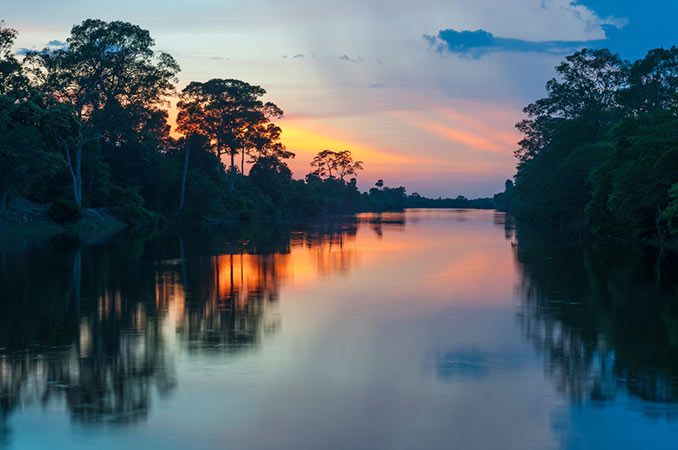 As the weather gets warmer, many photographers are getting back into the habit of heading outside to run through a variety of nature and landscape shots, one of the most popular being photos of various bodies of water.
If that's a compositional niche you're looking to practice, here are a few pieces of advice for you to review before getting started:
Exposure- In most cases, underexposing photos of water is your best bet for achieving the most flattering look. Otherwise, you will likely create too many highlights and the entire shot will appear a generally jarring, too-bright shade of white. One exception to this of course, and an additional recommendation of ours, is if you are working on an overcast day. While many people mistakenly think cloudy days should be avoided when it comes to outdoor photography, we disagree. Check out our tutorial on overcast photography here for some details on why.
Filters- Photographing water is also a great opportunity to use a polarizing filter. If there are distracting reflections you want to remove in favor of a more serenely flat, placid look, this is the tool you should reach for. On especially bright, sunny days, this will also help you remove any unwanted glare.
Reflections- If interesting reflections are a part of your compositional vision, consider the benefits of creating appealing symmetry when composing a reflective shot. If you need some advice getting started, here's a brief video guide on photographing symmetry.
Motion- If you are photographing a moving body of water like a waterfall or rapid river, you need to adjust your shutter speed accordingly in order to freeze the motion in a way that fits your artistic vision. If you're not familiar with which shutter speed to use, check out the link for a helpful chart.
Want to learn more? NYIP offers online photography courses that can help you improve your hobby or start a new career. Request your free course catalog today!
---