I love candid images — capturing a moment in time without the "smile and look at the camera" shot is my favorite kind of photography. Before I photograph families, I often send them a questionnaire asking to tell me about their family. I want to find out more about them so we can style their family shoot to make it personal. I like to tell a story of the family with the photos I take, so I'm sharing some tips today on five ways to do that in your own photo sessions.
1. Make something to eat. Food is a part of all our lives. Each family seems to have a favorite dish, dessert, or tradition around food, so I like to incorporate that in my custom sessions as often as possible. It takes some prep work on behalf of the family, but it's well worth it. This family loves making pizzas together. All the toppings were prepared, and everyone had fun assembling them together. It was fun to photograph this tradition for them, and they'll always remember it because it's captured in the candid photos.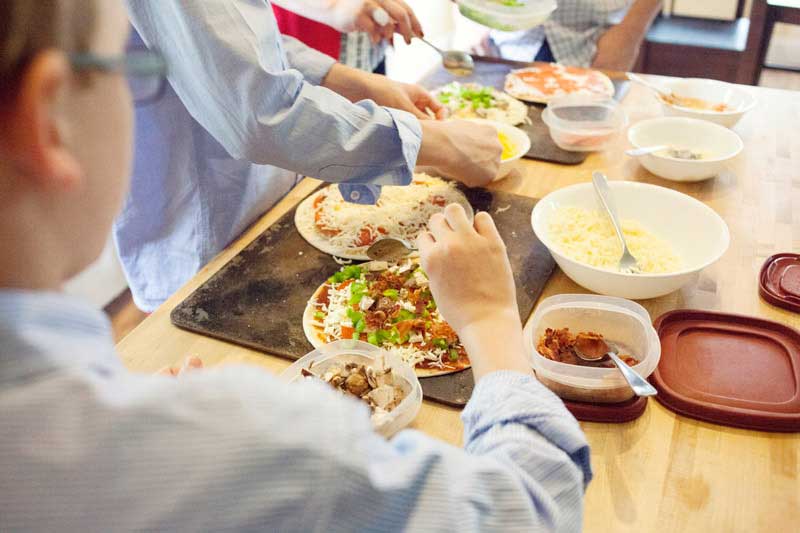 2. Photograph something the kids love. At different stages, kids are into so many different toys or activities. When taking family pictures, I like to include some of those favorite toys if I can. These boys love Legos! I knew that ahead of time and suggested getting them out so I could capture them playing with one of their most favorite toys. It's fun to see the look on their faces as they search for just the right piece or show off an odd shape.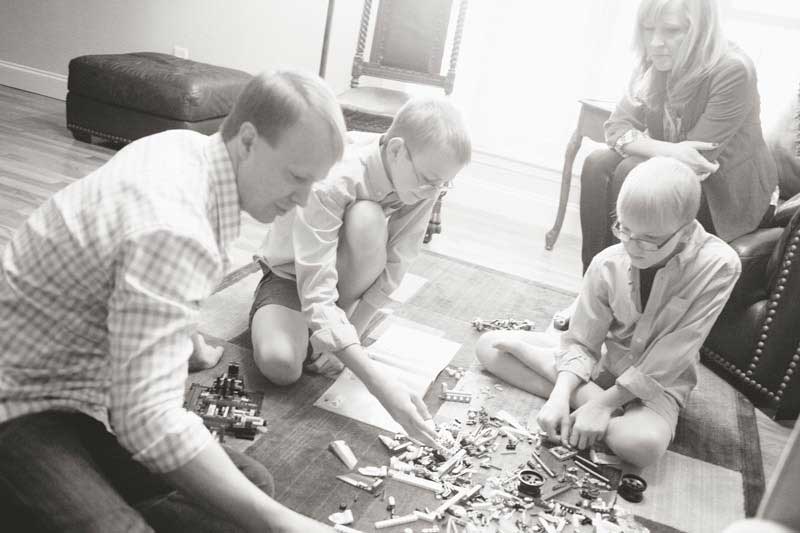 3. Play outside. I was excited to hear that the boys love to ride bikes, and it was even more fun when their dad came outside and chased them on a little bike! They rode around me in circles. I offered a few suggestions for timing, but it was really fun to capture them playing in a natural setting, on their own bikes. Their faces, the laughter, the fun — it was all captured and tells a story that will last for years.
4. Play a game. There's a moose on the loose! This is one of their favorite card games. They play it a lot, and it was fun to watch them interact, laugh, and share inside jokes about past games while they played. Without even hearing what they are talking about, this image tells that story of fun, tradition, and family togetherness.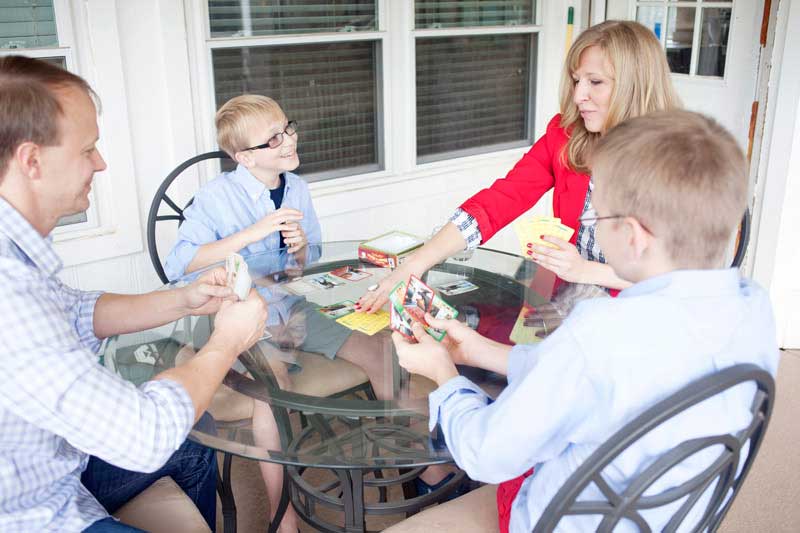 5. Be crazy! When I heard that this family has a tradition of jumping in the pool with their clothes on, I knew it had to be photographed! Though it was a little chilly outside, the kids were good sports, and the family had a little fun with it! We all have to let loose and be a little crazy sometimes, and I loved their zest for life. They didn't jump just for the pictures — they've done it before!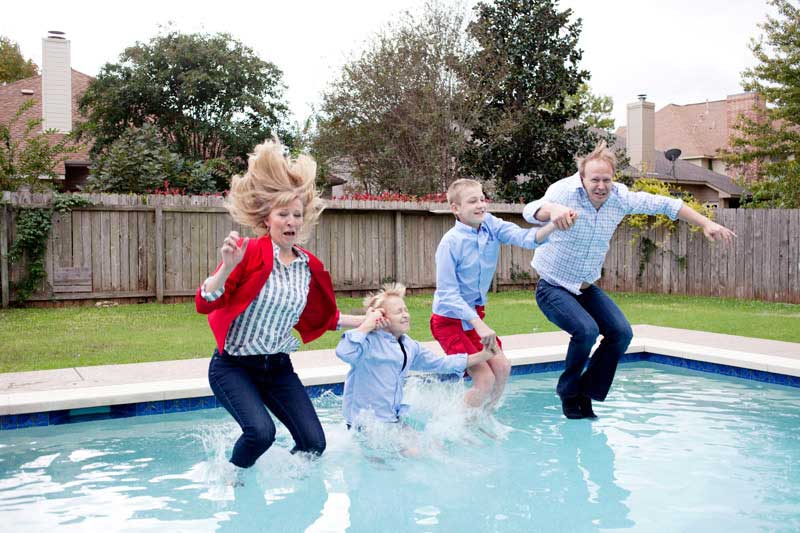 All of this was captured in an hour, in and around their family home. I love when clients book my custom sessions because it allows more creativity and storytelling to be brought into the shoot, instead of just the "smile and pose" shots. We did get a few of those too, but the images taken during the hour sum up the joy this family is experiencing at this point in their lives. If you've gotten used to only taking more formal portraits, jump outside of that box, and use these tips for candid images to tell a story.
Bonus: You can learn photography from the world's largest and longest running photography school! Enroll online and get started with the New York Institute of Photography today.
---