The New York Institute of Photography is one of the world's largest photography schools and because we are, we often publish fun and useful photography tips on our photography blog. Please enjoy!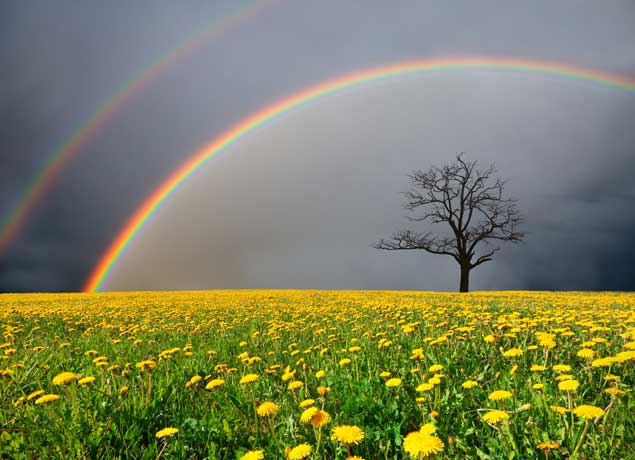 To enhance the rich colors of rainbows, consider using a circular polarizer. With this simple filter, the blue skies will pop, making the bow's colors stand out against the darker background. With the ability to dramatically alter a scene, the polarizer is one of the most useful accessories a photographer can carry. In addition to the increased saturation, a polarizer cuts the glare on non-metallic surfaces.
This makes it the perfect tool for wet leaves, lakes, and streams. Just note, a polarizer will reduce the amount of light entering your camera by 2 stops. To compensate, you'll need to compensate by adjusting your exposure. One simple way to do this is to raise the ISO.
Want to learn more? NYIP offers accredited photography classes that can help you learn photography or start a new career. Request your free course catalog today!
---