It's Photo Fact Friday at NYIP! Every Friday afternoon, tune in right here on our photography blog for a new piece of advice from NYIP's photography mentors, a team of successful photographers that works with our students to help them grow.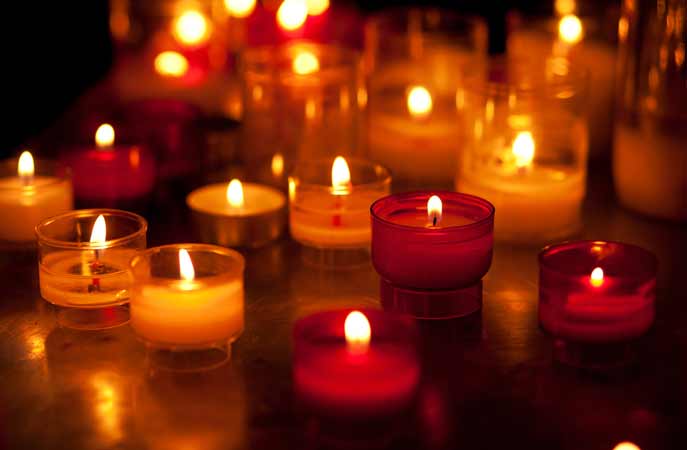 Here is today's tip:
It can be difficult to capture the spirit of the holidays in one sweeping shot.
Family togetherness, excited anticipation, festive coziness- these are all things we'd love to remember about such a special season. So rather than trying to force a bunch of different feelings and moments in one perfect image, it might be more effective to create a photo series – a collection of meaningful photographs that showcase what the holidays feel like in your home.
Décor can be an easy place to begin. The subjects are inanimate and can be worked with and photographed in silence and privacy as a fun personal project to get started with. For many people, candlelight is a comforting symbol of festivity and holiday decoration. If you're interested in including some glowing flames in your photo series, here are some things to remember:
Try using a higher ISO- you'd be surprised at your camera's advanced ability to adapt to that increased setting without adding any significant noise. Experiment with a little increase until you find a balance you're satisfied with.
Add some extra light- Unless the room you're photographing is flooded with a ton of candles, you might not want to shoot in complete darkness. If you're working in a room with a dimmer, now would be a great time to take advantage of that. If not, try turning some lights on in neighboring rooms to provide you with a little extra glow.
Consider focusing manually- when you're working in such a low lighting scenario with moving, flickering flames, your camera might have trouble catching a sharp focus on its own.
Once you've established a unique collection of holiday photos, consider experimenting with our DIY project to turn them into some special, personalized gifts for family and friends.
Want to learn more? NYIP offers accredited photography courses that can help you improve your hobby or start a new career. Request your free course catalog today!
---