The New York Institute of Photography is one of the world's largest photography schools and because we are, we often publish fun and useful photography tips on our photography blog. Please enjoy!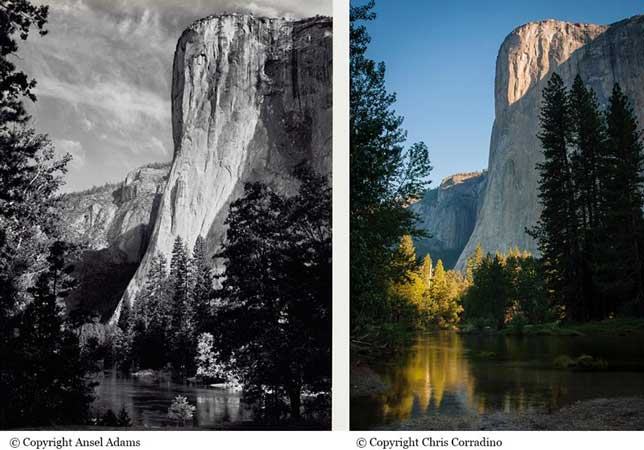 It was one of those mornings where my photography plan didn't work out as expected. That is, until I found this spot with El Capitan looming large in the distance. I composed to the best of my ability and took this photo.
Months later, I was reading a book by Ansel Adams and came across his version of the exact same scene! I did research and found he shot it in 1952! Look at how much the trees have grown in 64 years. Of course there's been some erosion as well. Yosemite was Adam's playground and his images had a large part to do with the conservation of the park. Add this location to your bucket list and you'll be shooting in the footprints of one of the masters.
Want to learn more? NYIP offers accredited photography classes that can help you learn photography or start a new career. Request your free course catalog today!
---