Student Success: Student Success George Faella
How did you get started in sports photography?
I was always interested in sports, growing up I played ice hockey, and roller hockey, unlike the usual baseball - football that kids always play. As I grew older, I coached my children's sports teams, as well as High School ice hockey here on Long Island, NY. I would love to read the different sports magazines, and often marvel at the photos in them. I decided that I would give photography a shot, and purchased a used Canon Rebel. I borrowed lenses from different photographer friends, all while picking their brains for info. I then decided to reach out to NYIP and give your course a try. I must say, it was the best thing I could have possibly done.
How did you get your work published in the sports magazines and get the job with Newsday?
I was already working at Newsday as a production electrician, and I was introduced to one of the photo editors, I was already taking pictures for a local website, and he asked to see my work. I put some pictures on a CD and gave them to him. I guess about two days later, I was asked if would be interested in signing a freelance photographers contract with Newsday, and as you may have guessed, I said yes. As far as Sports Illustrated, I had shot a Long Island Ducks Baseball game for Newsday, and one of the players was a former major league all-star, Dontrelle Willis. Maybe about two weeks after, I received a call from both SportsIllustrated.com, and Sports Illustrated, the magazine asking for photos of Mr. Willis. They asked if I would like to sign a freelance contributor contract with them, and once again, a resounding yes was spoken.
What's a typical day like when you're shooting sports for Newsday?
A typical day for me when shooting a Newsday assignment involves getting all my equipment together, as well as my laptop so I can transmit the photos from wherever I am going, as I am on a deadline. I check to make sure all camera batteries are charged, and I have all the proper lenses and such in my bag. I also take my monopod if I am doing any type of field sports.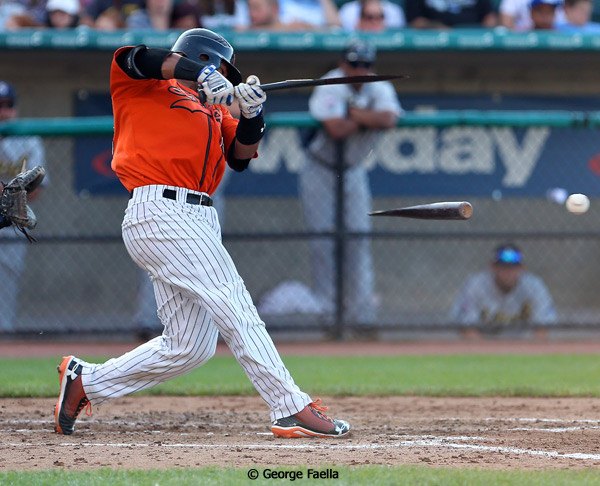 What type of equipment do you typically take when you're shooting sports?
My photo equipment bag includes two camera bodies, various size lenses (i.e.: 400mm, 70-200mm, 24-70mm, 17-35mm), strobes, wireless transmitters for the strobes, monopod, 1.4 teleconverter, as well as my laptop with a WiFi connection if none are available.
What sports event was particularly challenging and you're thrilled to have been able to do?
I have shot a lot of different sports, at all levels from pro to high school, but the most rewarding one was doing the Pro soccer game, Manchester City vs Chelsea soccer game at Yankee Stadium. Just to feel the electricity of walking out onto the same field as other greats have played on, and the 60,000 people in the seats. It was intense!
What's your favorite photograph that you've taken and why?
My favorite photo has to be from the soccer game at Yankee Stadium.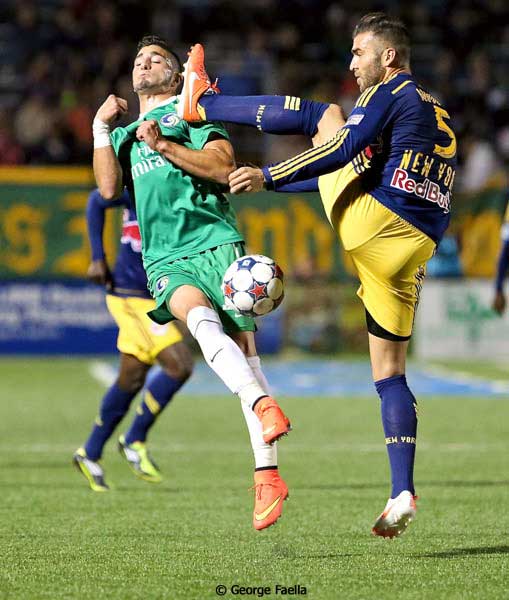 What kind of commercial photography work do you also do?
I have done work for Applebee's restaurant, Mastercard, Visa, and some local businesses in my town.
Do you find the challenges similar or different from shooting sports to doing commercial photography? Do you prefer one over the other and why?
I have to say it's about the same, you still must be at your best for both. Sports Photography and Commercial work require the same skill level for just about every aspect, you are on a deadline, and your work must be at its best. I would always prefer Sports Photography.
What other jobs/successes have you had in photography?
I have had a few successes in my career as a photographer, one being in Sports Illustrated magazine, which to most photographers is the holy grail of sports magazines. I have won contests, including the Canon "Why I Love Football" contest back in 2010. The photo I submitted was voted one of the 7 best in the USA, and a copy of it hung in the Pro Football Hall of Fame for a year. My work has been used for sports programs, hangs in restaurants, and is carried by people on their credit cards. It has been very rewarding to know others appreciate your work enough to use it on their products.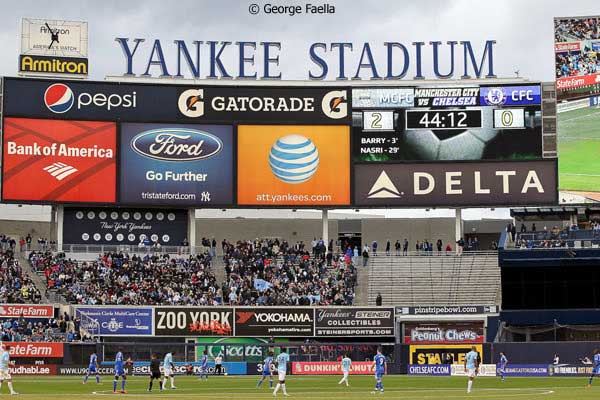 Do you have any advice to photographers just starting out?
My advice to new photographers is to know your sports, if that's the road you choose, don't be afraid to ask questions from other photographers ( there are a few who will be snooty!) but don't give up your dream, make the RIGHT connections when it come to moving up the ladder once you reach a certain level, and remember, bad pictures will become good pictures, and don't stop reading and looking at other peoples work, it helps you develop.
How did you first become interested in photography?
I got interested in photography as a teenager, I worked for a company that made lenses, and many other photographic items on Long Island. Again, I always asked questions about photography, and spent many a lunch hour talking to the repair techs.
What do you enjoy most about being a photographer?
I enjoy photography because it takes you to different places, meeting different people, different scenarios, all while doing what you love! I am so glad I followed through with my dream, which is now a reality for me.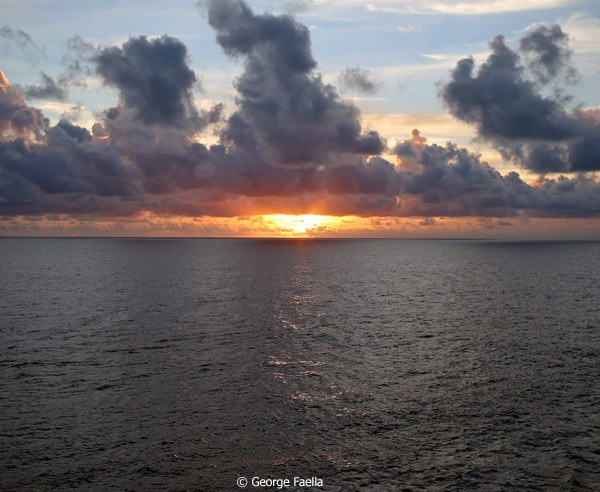 Why NYIP for your training?
I chose NYIP because I had reached a level in my endeavors where I needed to progress higher with a better understanding of concepts, settings and overall knowledge. The course was fantastic, very detailed, and easy to understand.NYIP had what I was looking for, and as you can see, it worked for me.
How has your NYIP training helped you?
NYIP has been a plus for me, and I know it can only help others who wish to continue their passion in photography. The courses are laid out quite well, the instructors are top notch, and the overall course itself is at your own pace, which makes it easy for those of us working more than one job. I highly recommend using NYIP.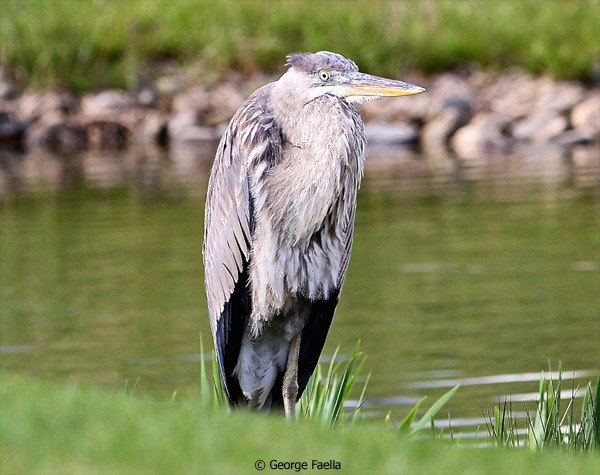 What other types of photography do you like to do?
I dabble in nature photography.
What's next for you and your photography?
My next step in photography, keep working hard, always stay informed, read - read - read, you can never learn enough!! I love what I do, and NYIP helped me get there.
Want to learn photography? Try an Online Photography Course from NYIP today!
---
Next Article

Darryl Wayne Espiritu, New York NYIP Graduate Darryl is a Filipino freelance photographer currently based in the United Arab Emirates. After graduating from NYIP's Complete Course in Professional Photography, Darryl went on to start his own business photographing events, weddings,industrial/corporate work , portraits , fashion and more. Recent photographic successes for him include having a photo used for a billboard and a travel photo…