Student Success: Student Success Laya Gerlock
Yuki Tansengco's 'Project Tassel' grants many students from less fortunate communities with a free graduation photo experience, including: hair, make-up, and portrait. NYIP student, Laya Gerlock is one of the photographers working on this wonderful project. We contacted him in order to talk about what has been keeping him busy and to find out more about Project Tassel.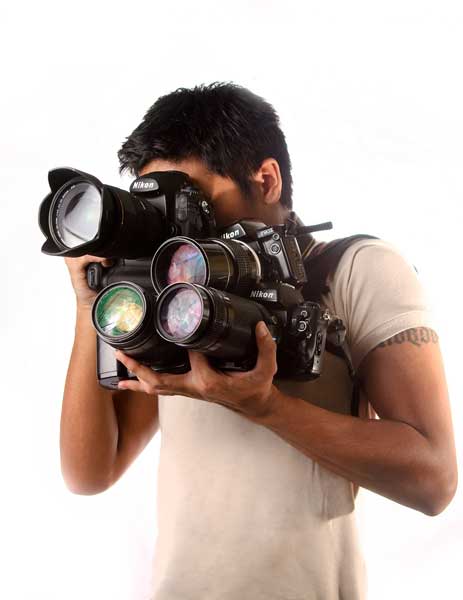 Tell us about Project Tassel.
Graduation photos symbolize an important milestone, for the parents and child, and serves as something tangible in order to show one of the greatest accomplishments a teenager can achieve. When parents see graduation photos, they can't help but be proud. We think that's important and don't want to deprive the children of a simple graduation picture. That's why Project Tassel was created.
Project Tassel aims to empower students from less fortunate communities by providing them a complete graduation photo package, which includes hair, make-up, and pictorials - completely for free!
How did you get started with project tassel?
I live in the Philippines. Not everyone here can afford going to school, let alone having a decent graduation portrait. Yuki Tansengco contacted me and told me she was looking for a photographer for her project – free graduation pictures to the less fortunate.
When I heard about this project I immediately contacted a photographer friend, Jay De Guzman, and my girlfriend, Jubcy Sebastian, to also help out with the project.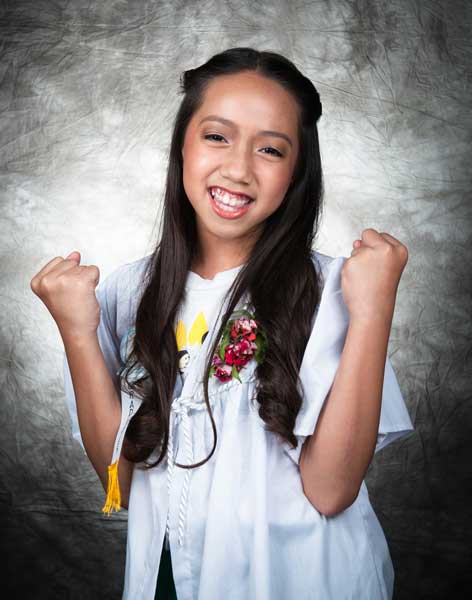 What equipment do you typically use when you are taking the children's portrait?
I normally have my trusty Nikon D3 with me as my main body, and switch from my 24-70(which I use 90% of the time) to my 80-200 2.8 for portraits.
I prefer using flash/studio strobes for my portraits because you can shoot faster, not worrying about the movement of the children. For the graduation pictures, I use 2 Studio strobes for the main light, I hair light above the subject, and a background light at the back.
I switched recently to a Fuji Xe-2, which I really like because of the small weight, and great picture quality, but I still use my D3 for the big stuff.
Besides this project what are you doing with your photography recently?
I work now as a full time photographer, I normally shoot portraits, product and food photography. And for the past 4 years I also have been teaching my own advance photography lighting workshop here in the Philippines. Aside from that I am a writer for diyphotography.net where I also share my knowledge in photography.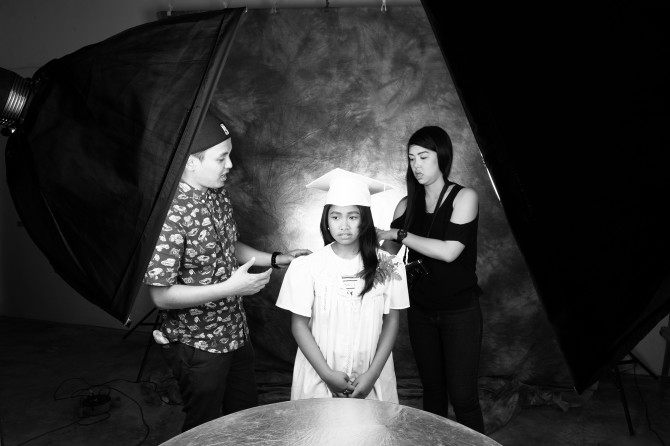 How did you first become interested in photography?
In high school, I attended a culinary school here in the Philippines. After a while I switched my course to Classical Guitar. And when that didn't work out I wasn't really doing anything at home, so my dad, who is also a photographer, had a dslr that I borrowed. I joined flickr.com to practice my photography and tried the 365-Day project, which started my experience with photography. We were in New York for a vacation when I thought about enrolling to NYIP. I visited your office then, and that was the start of my professional career.
Besides portrait photography, what other types of photography do you like to do?
My forte in photography is lighting, I like to play around with lights (speed lights, studio strobes, flash lights, even the light on a phone). I like to think out of the box and think of new ways to shoot products or people. I also like creating DIY equipment, like making planks for food photography, or creating a huge 4 feet ring light.
Do you have any advice to photographers just starting out?
"Feed your passion."
Aside from shooting for clients, take time to shoot for yourself. Shoot things that feed your love of photography.
"Never, ever stop learning."
From time to time I get to a point in my photography, I feel I reached my end point, where I've stopped learning, and this really bums me out. I use this feeling to push myself, and find something new to learn and somehow improve my photography.
"Haters gonna hate."
I've learned from writing articles online or posting my work online, there is always a person who will leave you a hate comment, just for the sake of it. Don't let it bring you down, you can't please everyone. If you think you have done nothing wrong, didn't hurt anyone, and believe in the work you do, then that is enough.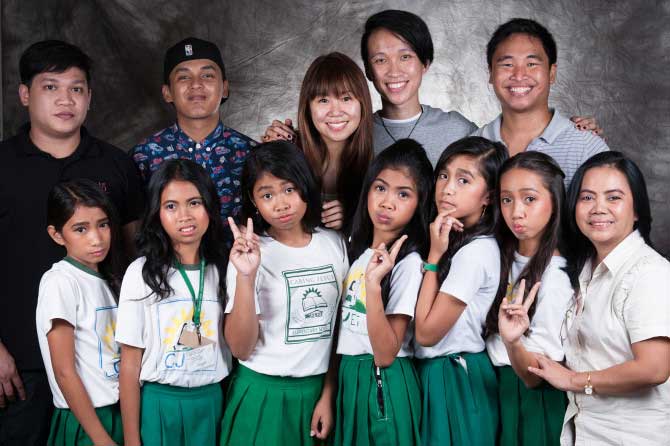 How has your NYIP training helped you?
I wanted to be a professional photographer and NYIP helped me achieve this. They really teach photography from start to finish. The technical side of the course really helped me understand the ins and outs in photography, and knowing the technical side is very important because you learn to do things more efficiently. I also like the fact that you needed to print and submit your work for assessment, which I am happy about because I got an Award of Merit. I also like that you can e-mail them anytime about photography if you have any questions.
What's next for you and your photography?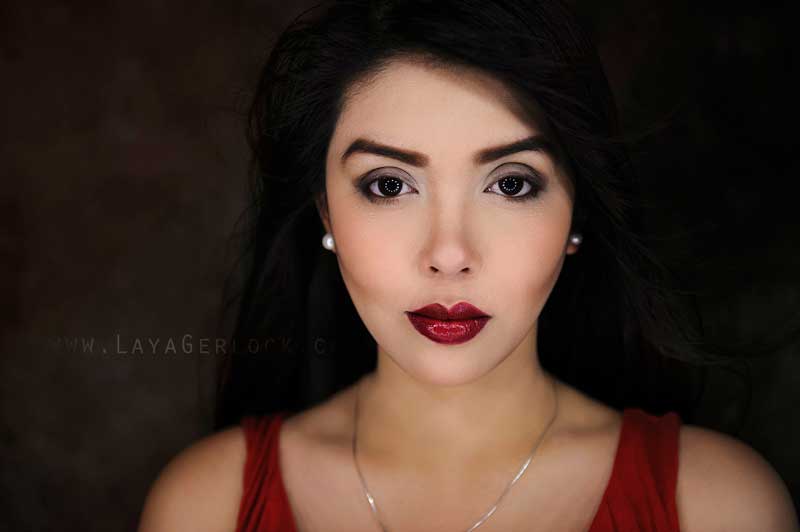 I can't see myself doing anything other than photography, so I just do my best at it. I want to further improve my knowledge in photography and to never stop learning. One of my mottos is, "sharing is caring," which is why I teach and share what I know and hope to leave a mark in the photography world.
Website: layagerlock.com
Want to learn photography? Try an Online Photography Course from NYIP today!
---
Next Article

Student Name: George Faella City:Riverhead, NY Website: George Faella Photography How did you get started in sports photography? I was always interested in sports, growing up I played ice hockey, and roller hockey, unlike the usual baseball - football that kids always play. As I grew older, I coached my children's sports teams, as well as High School…