Student Success: Student Profile Chris Corradino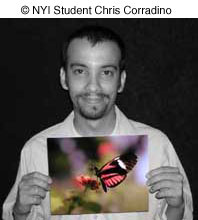 One of the great joys of working at NYI is that we get to see the passion that infuses the work of our students and graduates. And that passion is contagious!.
For Chris Corradino, the satisfaction from photography comes both from getting the shot and from working with clients. He's always aware of how precious the moment for taking a picture is, and he brings that appreciation to each day he's out with his camera.
"Every day I go out with my camera, I think to myself that today could be the day that changes my life," he says. "Today may be the day I come home with the image of a lifetime."
But Chris is also aware that this doesn't happen in a vacuum, and that photography is an art that requires an audience.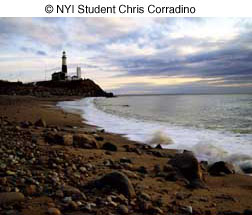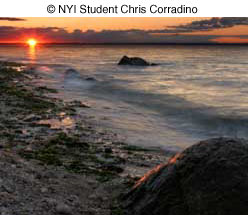 "When I capture a moment in time with a photograph, it gives me great pleasure to share it with other people," he said. "An example was a father who bought every picture I took of his son, saying 'We don't have any other memories.' I felt a great deal of satisfaction to have contributed something positive to their lives."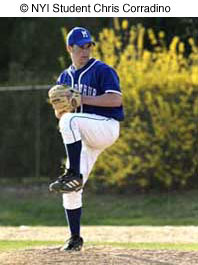 Chris' interest in photography began when he was a kid like any other, collecting and trading baseball cards. But Chris soon noticed he was not as interested in the individual players' stats as he was more in how "some cards just stood out, not because they were of the best players, but rather for the exciting images that jumped right off the card."
"I started to take notice of the way certain lighting and composition could give an image a special feeling, and set it apart from others," he says. "In time, other forms of photography like nature and portraiture started to catch my eye."
Chris decided to study photography because he loved the art so much that he wanted to get as much information about it as he could. He says, simply, "I had an incredible desire to learn as much as I could about the finer aspects of photography."
He chose NYI in particular because of the convenience of taking the course from home and not having to commute, which gave him more time to go out and take pictures.
And while Chris certainly wanted to learn more about photography, he also was savvy enough to know that a certificate from NYI would add to his credibility and help him as a professional photographer.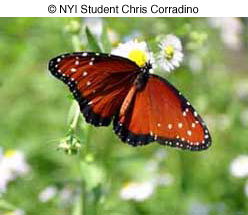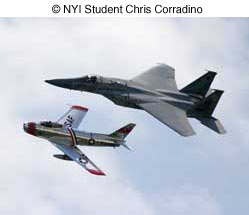 Chris says his study at NYI has made him a better photographer, as well as a more successful one.
"My NYI training has sharpened my awareness as a photographer," he says. "Before pressing the shutter I often ask myself how I can improve upon the image."
Even though he's working as a professional photographer now, Chris still uses what he learned at NYI. "I still refer back to the text lessons when I am taking on new projects for clients, or just for fun," he says.
Chris' story of his success shows that a little ingenuity, some investment of time and film, and a whole lot of self-confidence can go a long way toward launching a career.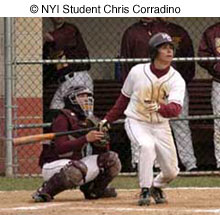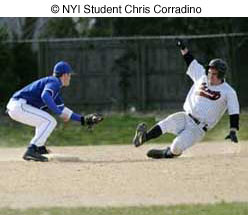 "Every day, I would go to local high schools and colleges to shoot sporting events, until I had created a small portfolio of ten high-quality action images," he says. "Then I set up an appointment with the sports photo editor at Newsday and showed him my work."
Chris soon was working as a freelance sports photographer for Newsday, which he says was due to "creating a plan, and exercising a good amount of confidence and determination."
During that time, Chris also sold prints to parents of the players. "As I got more comfortable with the business aspects of photography, other doors began to open and I started shooting head shots in my basement studio, and selling nature and fine art prints."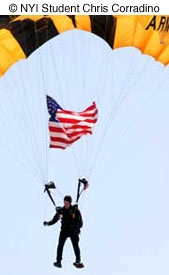 Even though running your own photography business isn't easy, for Chris each day has new challenges that he's eager to meet.
"Whether it is waking up at 3 a.m. to capture the dramatic light, or avoiding foul balls flying towards my equipment, it's an exhilarating journey captured thru my lens."
As you can imagine, Chris has new challenges lined up. This summer, he was hiking through the Sierra Nevada Mountain Range, "trying to capture the essence of places like Yosemite National Park, and Mono Lake."
Eventually, he wants to shoot in major league ballparks, and — just to come full circle — to shoot for some baseball card companies, creating the kind of images that first inspired his love for photography.
You can see more of Chris' work on his Web site, www.christography.com.
---
Next Article

Student Name: Richard Ruperto City: Kansas City, MO Website: www.rvrphotography.com How did you first become interested in photography? I have always had an interest in photography. I can remember being a kid and playing with my Dad's Yashica Twin Reflex. I have always enjoyed taking pictures and sharing them with friends. Friends and family…