Looking for a fun photo challenge? Let's head outdoors and tackle some tree photography with a twist.
When it comes to developing your skills as a photographer, one of the best things you can do is experiment with ways to photograph everyday subjects in more unique ways. Getting started, here are some ways to upgrade your nature and landscape compositions when it comes to trees in particular.
Make Smart Lens Choices
One thing worth trying is to swap out whatever lens you'd typically shoot with and opt for a wide angle lens in its place. This model is great when it comes to tree photography because it helps you fit the entire height of the subject in the frame- whereas with regular lenses, you might struggle to do so comfortably.
If you don't own a wide angle lens or would prefer to work with something else, a telephoto lens is also a helpful option here. Especially if you're shooting your subject from somewhat far away (which if you aren't working with a wide angle, you'll likely need to because of the height obstacle mentioned above), a telephoto will help you zoom in and isolate the subject in greater detail.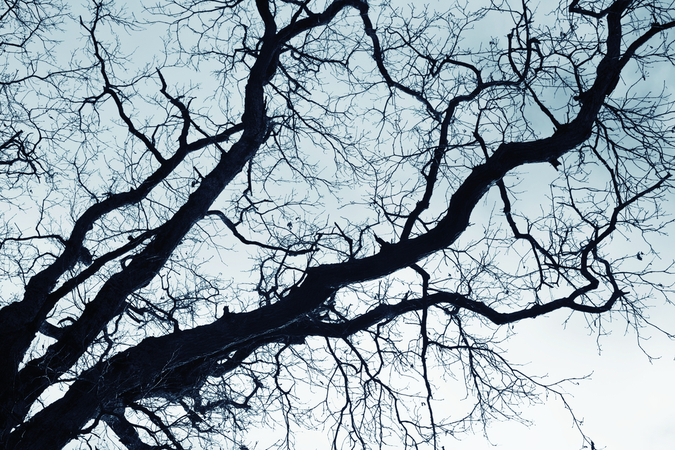 Try a Silhouette Shot
Trees are actually a very simple subject to photograph when practicing your silhouette photography, so this is a great option for mixing things up.
Especially if you're photographing a tree with lots of intricate branch patterns, a silhouette shot will really emphasize that detail in the shadow contrast of your composition. To best achieve this photo, adjust your exposure to accommodate not the tree, but the sky. Your subject should then naturally silhouette to accommodate that lighting.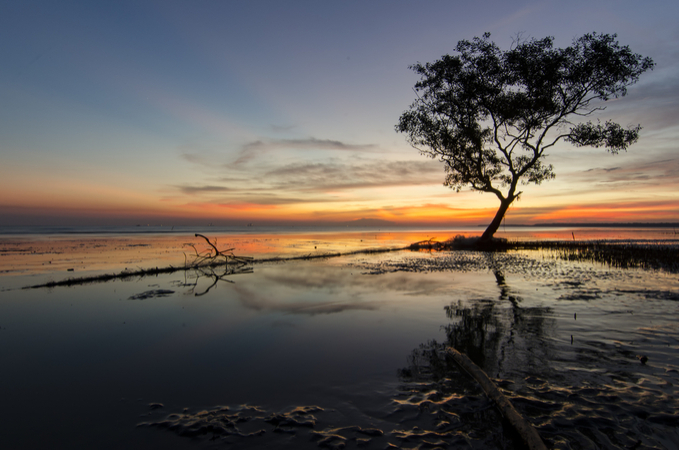 Capture a Long Exposure
When it comes to long exposure photos of trees, it's actually not the tree itself affected by the exposure adjustments- it's the sky. To create a really compelling backdrop for your subject, play around with your long exposure settings until you find an effect where the tree looks static, but the clouds and sky behind it look gently blurred.
Want to Study Nature and Landscape Photography?
NYIP offers self-paced, online photography courses. Whether you're interested in improving your nature and landscape shots as a hobby, or you're interested in starting an outdoor photography career, request your free course catalog today to learn about our program.
---