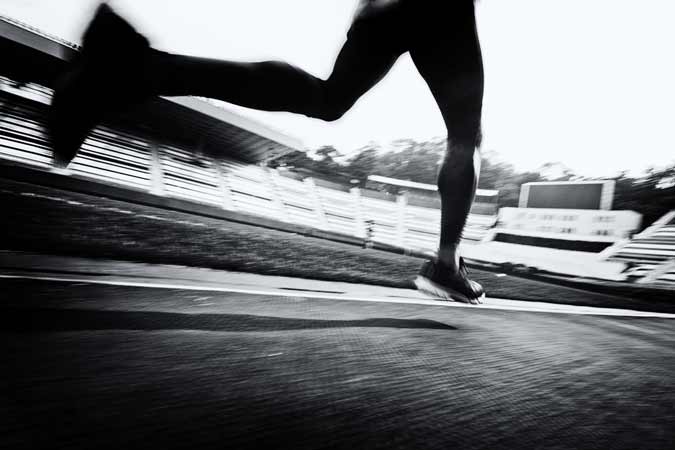 From the digital darkroom to the press, printing black and white photography requires special technical considerations. We live in a full-color world and most modern photographic tech reflects this reality. Understanding the tools available to black and white photographers, as well as how to use them, marks the difference between clean and classic Gelatin Silver-style prints and those that noticeably look digitally rendered.
Depending on the type of results you're looking for, there are quite a few printing options available. For hobbyists, going to your local Costco or pharmacy and getting prints made of your photos is often good enough to show friends and frame a couple shots for around the home. For professionals, the next level up is finding a trustworthy print shop or printing photos from your home or studio.
Post Processing
Reminder: Make sure that your monitor is properly calibrated before you start editing. This will save you hours of confusion and headaches when all your prints aren't coming out how they look on your screen.
Black and white photographers have many options when it comes to post processing software but the best one in my opinion is Adobe Lightroom. Although Lightroom has a lot of similar features with Photoshop, Lightroom is tailored to provide a more efficient workflow for photographers. It's a database driven software that allows for the editing of photos in bulk and is non-destructive to the original versions of your photos. While many of the specifics offered up in these tips use the features and language of Lightroom, the principles can be translated to whatever program you're using. As helpful as these tips are for people looking to post-process and print black and white photos, many of these suggestions will help you get better images for the web as well.
Tone. Converting a color image file into black and white is more than a simple press-of-the-button affair. There are varying degrees of warmth and coldness within the B/W spectrum. For example, pure black and white may look great for landscape photography but it can make portraits seem sterile and hard. On the other hand, too much sepia can make images look artificially processed. Finding the right balance of tone will depend on the type of photo, as well as your personal tastes, and trying to find purity in some tones (grey specifically) may involve issues of tinting. Keith Cooper over at Northlight Images has some great insights on black and white toning I recommend you take a look as well.
Noise. Digital technology has done wonders for making advanced photographic techniques easier to learn, especially in low light. That doesn't mean there aren't side effects from this range of opportunities, and one of them is noise. Noise describes image distortions and grain that result from a range of environmental factors, most commonly poor lighting, that show up both in film and digital. It can look like everything from blurriness to grain to outright pixelation, and becomes really apparent when brightening darker images to show off detailing. It can also become more apparent when you convert color images, where the distortion is masked, into black and white---where clarity and tone are of utmost importance. A little noise can be remedied by changing the density settings in Lightroom, or ignored if minor enough. Too much noise can distract from your composition.
For big prints, sharpen to the intended viewing distance. Black and white photos deliver the most impact when they're printed in large format so if you're looking to print an oversized image, chances are resizing and sharpening to size will come into play. When using sharpening tools, B&W landscape photographer Keith Cooper recommends sharpening to the distance from which your viewer will be viewing the image. If your image is intended to be viewed from, say, eight feet away, sharpening the image to be viewed from your desk chair (approx. 2-3 feet maybe) won't create the desired effect. Keith writes "I know that anyone who comes and immediately looks at one of my huge prints from six inches away is probably not the kind of person who is going to buy one."
Sharpen smarter. Keith also recommends sharpening key features on larger prints to highlight their detailing. "Selective sharpening can do a lot to give the impression that a print is sharper all over." Keith writes. Emphasizing the detail in nearby trees or rocks often can trick the viewer's eye into thinking the intervening space between key features is equally detailed. For his large-format landscape prints, he recommends the Nik Sharpener Pro 3 plugin for Adobe Photoshop and Lightroom.
Tweak colors in the HSL panel. Light balance, sharpness, contrast, the depth and richness of black and white tones---these are the things you associate with black and white imagery. One important thing a lot of people forget: color. It sounds contrary to logic sure, but the tweaking original color presentation in converted B&W images can vastly improve the effect of your photos. The HSL panel on photoshop helps you manage the hue, saturation, and luminance of tones for standard color photography. If you shot your photos in a color mode, those factors will affect the richness and purity of your grey tones according to the experts at ImprovePhotography.
Consider Adobe Lightroom plug ins. There are several popular plugins you can add to your Adobe set that are custom designed to improve your black and white processing. Silver Efex Pro 2 is a pricey yet popular Photoshop plugin that is synonymous with producing professional grade B&W shots. It is designed to help pull the best grayscale tones and hues from the color file and helps you manage your image. Plugins designed for B&W shooting may seem like an added expense, but they can save you time and headaches in the digital darkroom.
Materials
In order to get gallery-quality prints, you need the right tools. Let's face it, your photo often looks different on the screen than it does on paper and perfectly translating your vision from the screen to the printed page can become time consuming and costly. If you're looking to invest in the right materials for your home studio, where do you get started?
Paper. The paper you choose will probably have the biggest effect on how your photos will turn out as it will affect the deepness of black tones in your print. This is something commonly referred to in photography message boards as D-max which is the deepest black a paper and ink combination can produce. The maximum darkness of black tones on matte paper in many cases won't achieve the depths a semi-gloss will, but in more important ways the aesthetic for each is unique and subject to taste. Other than the price, two major considerations when choosing a paper are thickness and archival quality. Choosing an acid free archival paper means your print will be less likely to fade or decay over time. One such variety, the Epson Velvet Fine Art paper, is an acid free museum-grade print paper that diligently produces photo prints cleanly. Many photographers who favor a matte look will use standard high-grade artist paper, and you can get good quality results with standard photo paper from a reputable major manufacturer if you're looking to print on a budget.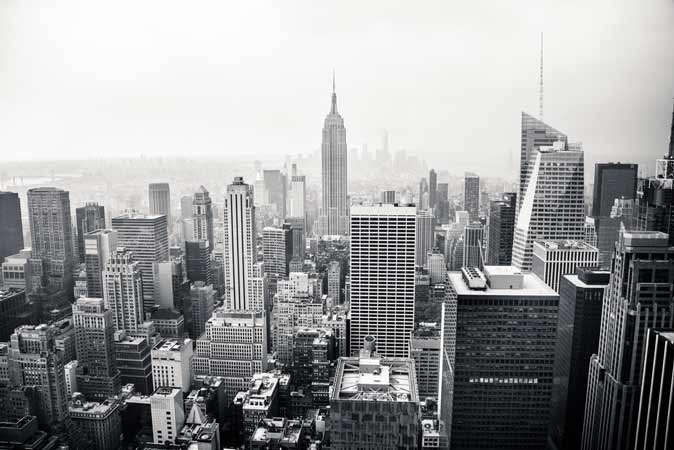 Printer choices. The printer that best suits your photography needs will, of course, depend on what needs you have. If you are printing super oversized format black and white landscape photos, you are going to need a wide format printer like the Epson Stylus Pro 9600. Otherwise, you can find a printer that delivers the quality you need and suits your budget. Canon's ImagePROGRAF iPF5100 and HP's Designjet Series are great for getting professional quality photo prints without having to take out a second mortgage. For more information on selecting the right printer, check out my article on the subject here.
Printer Drivers. The driver your printer uses can make a big difference in the amount of control you have over your images. Standard printer drivers simply convert information into a format the printer can interpret. More advanced photo printers favored by print shops feature custom drivers known as Raster Image Processors (RIPs) that give you the tools necessary to customize your print. Popular RIPs such as ImagePrint RIP and QuadToneRIP feature modes to help you match the paper you are choosing, as well as prevent color casts on your print for specific types of artificial light. In many cases professional grade drivers are purchased additionally to the printer, but many manufacturers are taking strides towards improving the quality of their standard drivers for photo printers to meet the needs of their clients.
Ink options. Not every ink is designed for photo quality prints. Pigmented inks are the best choice for most black and white photography needs. They are designed to face environmental challenges without fading, and offer the type of results you previously could only expect from a darkroom. Most professional-grade photo printers will have three or more monochrome ink pots, usually in black and grey (with a matte and gloss for each). Manufacturers such as Epson offer branded black and white specific inks, and some advanced B&W photogs use specialist ink refilling to get their desired results.
Remember!
Printing better quality black and white photos is two parts knowledge and one part experimentation. Thanks to digital technology, you have the opportunity to play with your images like never before, all without having to spend time in a darkroom waiting for results. As with all things, practice makes perfect. The more you shoot, the better you get; and the better photos you shoot, the better quality prints result. So keep pressing that shutter!
Want to learn more? NYIP offers accredited online photography classes that can help you improve your hobby or start a new career. Request your free course catalog today!
---