The New York Institute of Photography is the world's largest online photography school, and because we are, we often publish fun and useful photography tips. Please enjoy!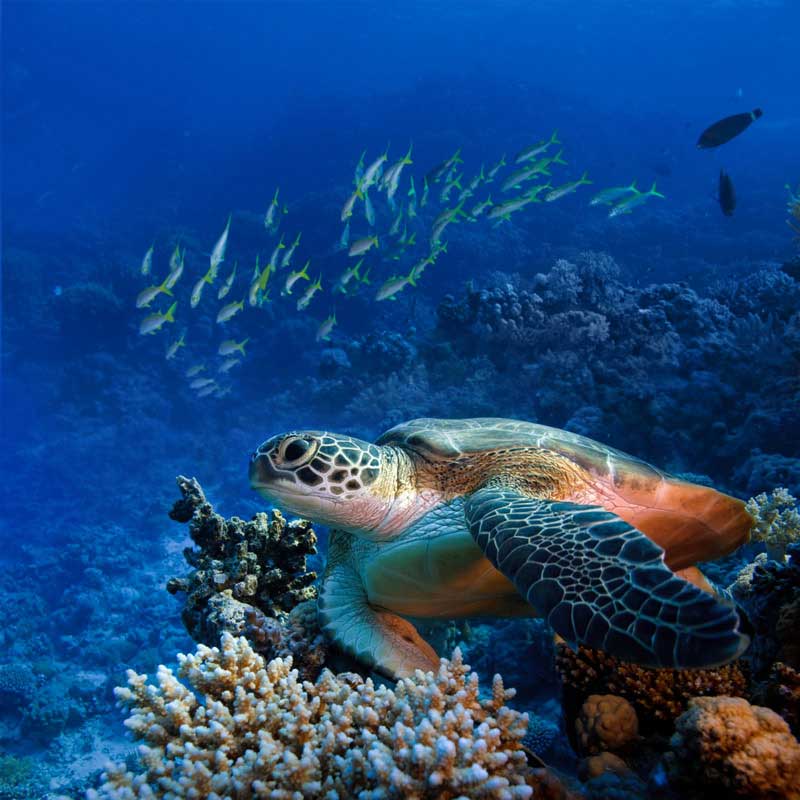 It may appear that every inch of Earth has been photographed countless times. Yet, the mysteries of the ocean still hold a unique opportunity for adventurous photographers. As oceanographer Paul Snelgrove said, "We know more about the surface of the Moon and about Mars than we do about the deep sea floor". Expensive gear is no longer required to try out your sea legs. In fact, most camera manufacturers have outstanding options with the GoPro being one of the more popular models. To learn the basic functions of your camera so you can take pro-quality photos without a ton of expensive gear, check out our fundamentals of digital photography course.
In addition to your capture device, you'll need to find suitable snorkeling gear. There are a number a variables here, so take your time and research all of the options. You want to make sure the flippers and snorkel mask are not too loose. Look for a dry snorkel which prevents water from inadvertently entering the breathing tube. For a custom fit, it's recommended that you visit a dive shop where a professional can assist. I'd also suggest a snorkeling shirt to protect your skin from potential scrapes.
In a vast expanse of ocean, you may be wondering what to look for. The secret is to search for the darker patches of sea. This is typically where you'll find the rocks, coral and sea grass that support underwater life. Be patient, move slowly, and eventually fish, turtles, and other sea life will show themselves.
Want to learn photography? NYIP can help. Request your free course catalog today!
---