The New York Institute of Photography is the world's largest online photography school, and because we are, we often publish fun and useful photography tips on our photography blog. Please enjoy!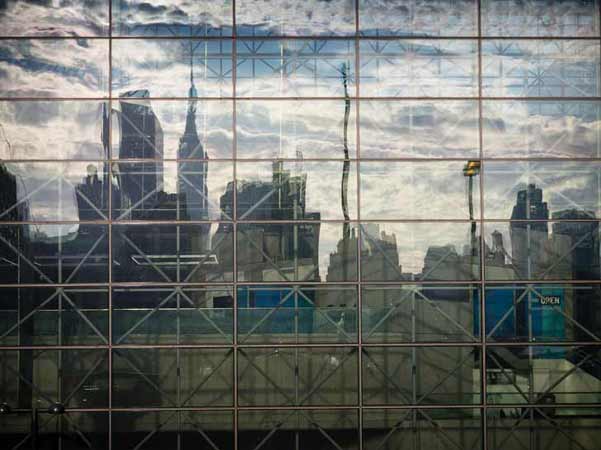 Before entering the Javits Center, I noticed this fantastic reflection of the Empire State Building and NYC skyline with swirling clouds that reminded me of Van Gogh's Starry Night painting.
Once inside though, I stepped way outside of my comfort zone and asked interesting looking strangers if I could take their portrait. What happened next amazed me, as many shared their life stories with me. From cancer survivors, artists, cowboys, to people who volunteer as Santa at children's hospitals, their tales were moving and showed the beauty of humanity. Here are a collection of my favorites. All were shot in The New York Institute of Photography booth using an Olympus OMD EM1 and 12-40mm f2.8 lens. With the crop factor of the micro 4/3 sensor this was an effective 24-80mm.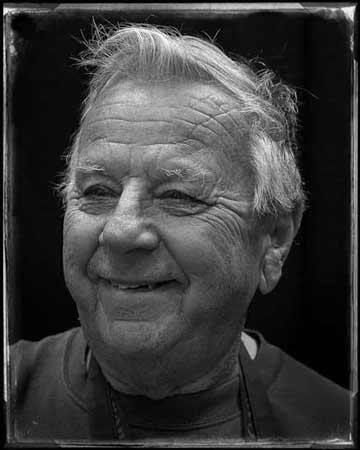 It was easier than you might imagine convincing people to have their photo taken. Only one person said no, while everyone else was more than willing. Each conversation started off casually, with me asking what they liked to photograph, or if they were enjoying the show. From there, I would comment on something about "their look" that I liked. For example, "I really like your glasses and you have such an interesting look. I would love to do your portrait. Would you mind?"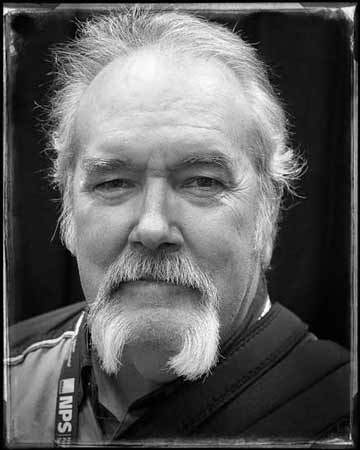 Surprisingly, almost every single person I asked was happy to oblige and I directed them to a wall with a black background. I pre-visualized the entire series as a black and white and exposed accordingly. The light in the Javits Center is quite minimal so my ISO needed to be at 3200. No flash was used nor was any other artificial light.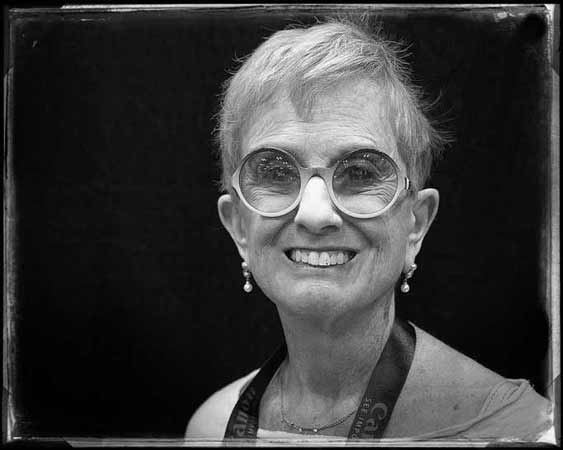 Shutter speed is one of the prime ways that you, the photographer, can control the overall appearance of the photo. It's also a subject that tends to scare some people away, especially those who dislike math. I like to keep things simple. To make sure everyone was tack sharp I used a minimum shutter speed of 1/125.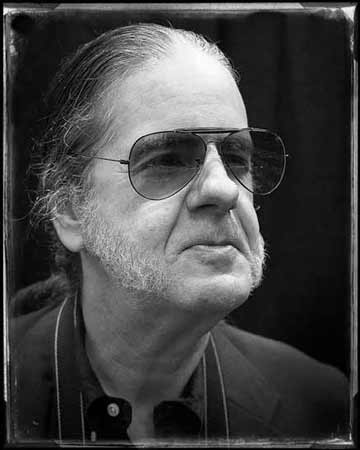 If you want consistently sharp photos, the slowest shutter speed you should ever hand-hold the camera at is 1/125 (pronounced one, one twenty fifth of a second). Anything slower, and the likelihood of camera shake increases dramatically. While features like vibration reduction and image stabilization offer some flexibility here, it's wise not to push your luck with slower exposure times. This becomes even more critical should you decide to print your favorites images. Even with a steady hand, tiny mistakes become large problems upon enlargement. Besides preventing camera movement, 1/125 is also suitable for freezing slow moving subjects like a portrait.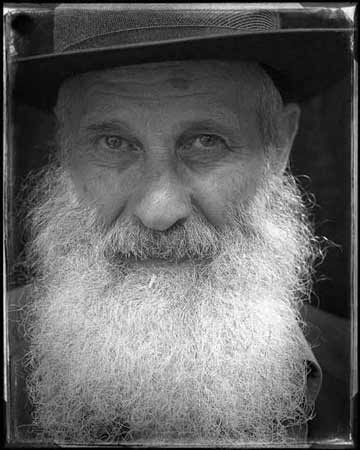 To create the shallow depth of field all images were shot wide open at f2.8. I used autofocus making sure the active point was on the subject's eyes.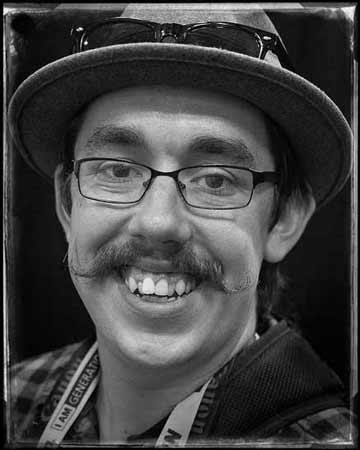 As for the post production, I imported all images into Alien Skin's Exposure 7. I prefer great contrast in my black and white images and Exposure 7 certainly has no shortage of options to choose from. Agfa Scala 200 provides my shots with inky blacks without muddying the highlights. Depending on the particular image, I also used the "brighten highlights" preset or the "crush blacks" on the Tone Curve panel.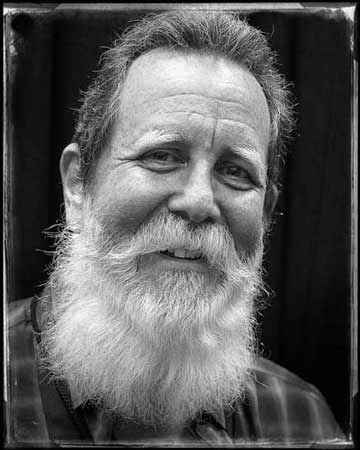 With B&W images, I add 50% of "regular grain" and reduce it to taste, usually settling on about 30-35%. This always gives me joy. Most photography magazines and camera manufacturers promote "noise free images" as the gold standard. However in black and white a bit of grittiness is a welcome addition.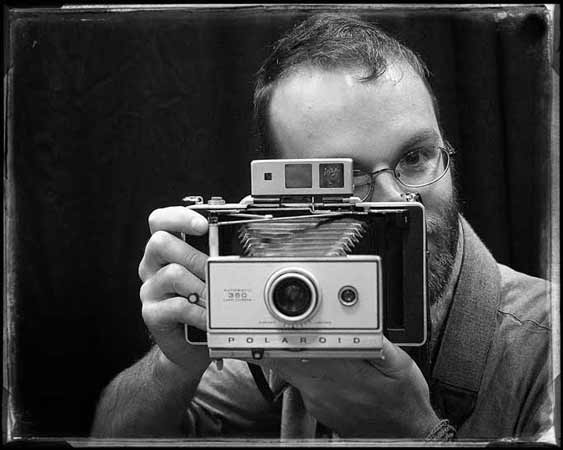 As a final step, I apply a subtle black vignette to darken the corners and bring attention to the subject. For those images where a heavier vignette is desired, I prefer the "distortion large lumps" option. I appreciate how easy it is to move, shape and place the effect in a precise location.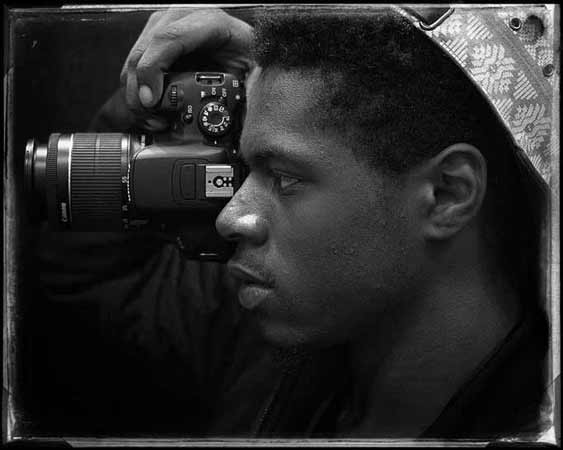 What kind of images would you specifically like to make? Don't wait for someone else to shoot them. Use this time to challenge yourself to try new things.. Don't worry about how commercially successful it will be. If it brings you happiness, your enthusiasm will shine through in your work. Do it consistently and other people will take notice.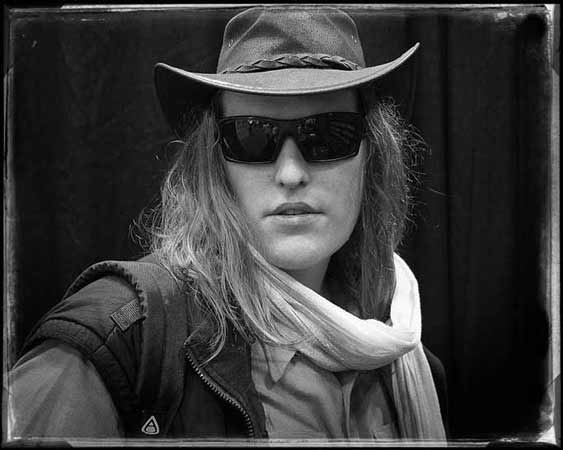 Want to learn more? NYIP offers accredited photography courses that can help you improve your hobby or start a new career. Request your free course catalog today!
---