The New York Institute of Photography is one of the world's largest photography schools and because we are, we often publish fun and useful photography tips on our photography blog. Please enjoy!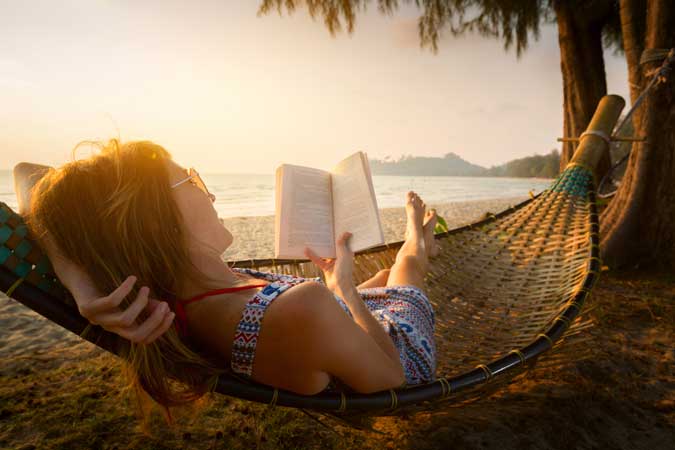 Summer is upon is and with it, hopefully more time to relax with a book by the beach. To keep your photo skills sharp, here is a list of recommended reading.
1. John Shaw's Nature Photography Field Guide
An updated bestseller, this book of extraordinarily beautiful photographs of nature contains state-of-the-art instruction on how any photographer can aim for equally impressive results every time a camera is focused on the great outdoors.
Even highly skilled photographers are often baffled by the problems facing them when they work outdoors. But with this exceptional field guide in hand, every photographer—beginner, serious amateur, semi-pro, and pro—can conquer the problems encountered in the field. Using his own exceptional work as examples, the author discusses each type of nature subject and how to approach photographing it.
2.Ernst Haas Color Photography
This is a stunning collection of 153 color photographs, taken between 1952 and Haas's death in 1986. Haas was a pioneer and major figure in the field of color photography and one-time president of the famed photo group, Magnum.
3.North America the Beautiful
In this awe-inspiring volume, award-winning nature photographer Galen Rockwell takes us on an unforgettable photographic tour of North America, instilling in us a profound appreciation for our continent's enduring natural beauty. From California to Florida, from the Yukon Territory to the Mexican Mainland, and from Greenland to Hawaii and the Caribbean Islands, Rowell's photographs evoke the remarkable diversity of this continent's varied ecosystems.
4. CAPA in Color
Robert Capa was primarily known for his black-and-white images. But after World War II he turned increasingly to color, fulfilling assignments for a variety of popular magazines such as Life and Holiday.
5. Instant Baseball: The Baseball Instagrams of Brad Mangin
Mangin, who has been photographing baseball for Sports Illustrated and Major League Baseball for over 20 years, has captured the 2012 MLB season from Spring Training beginning in February all the way through the World Series in October - all through the lens of Instagram on his iPhone.
Want to learn more? NYIP offers accredited photography classes that can help you become a photographer or start a new career. Request your free course catalog today!
---