The New York Institute of Photography is one of the world's largest photography schools and because we are, we often publish fun and useful photography tips on our photography blog. Please enjoy!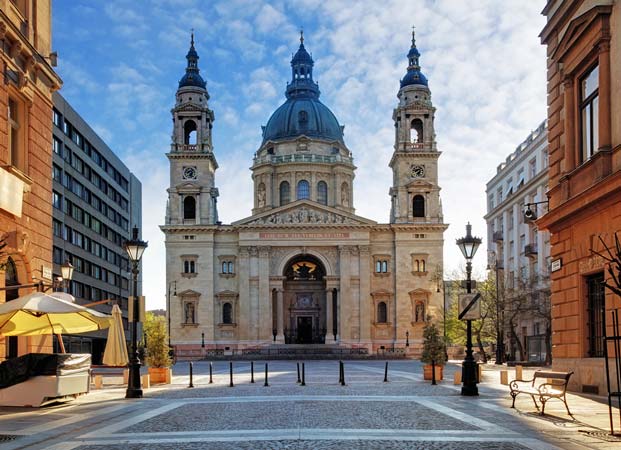 10. Budapest, Hungary – St. Stephen's Basilica
European capitals are some of skilled photographers' favorite spots to check out. Home to tons of beautiful religious structures, they offer awesome opportunities for architectural shots. The third largest church in Hungary, St. Stephen's Basilica is the 10th most photographed place in the world.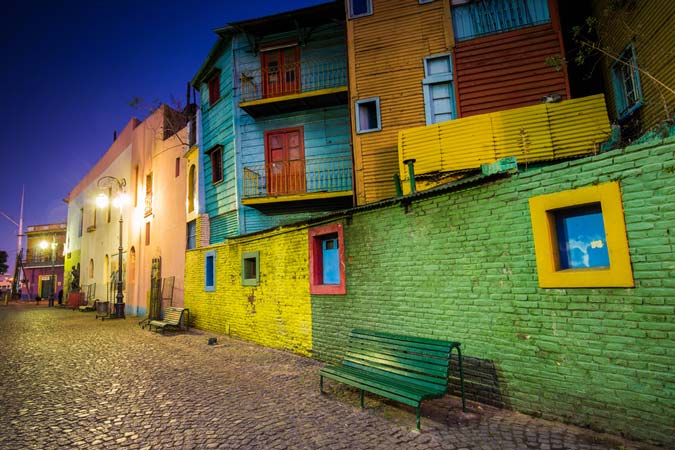 9. Buenos Aires, Argentina – Caminito
Ciminito (the Spanish word meaning 'little path') is a beautiful cobblestone trail running through Buenos Aires. It's lined with beautiful, vibrantly painted buildings of all colors. Artists often set up shop along the path to sell prints and paintings.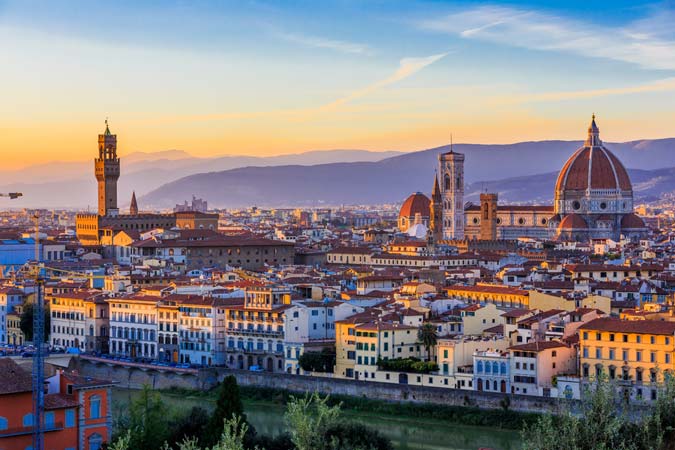 8. Florence, Italy – Piazzale Michelangelo
Surprisingly, the Piazzale Michalangelo itself isn't what we're referring to when we reference the most often photographed spot. Instead, thousands of photographers climb to the top to capture the perfect panoramic shots from its awesome vantage point overlooking the city.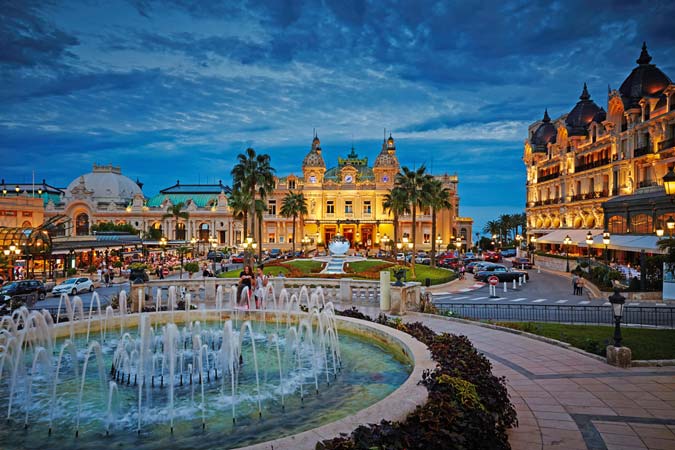 7. Monte Carlo, Monaco – Hôtel de Paris Monte-Carlo
A beautiful luxury hotel in Monte Carlo, this intricate design and lavish decorative architecture earns the Hôtel de Paris Monte-Carlo spot #7 on our Most Photographed Places list.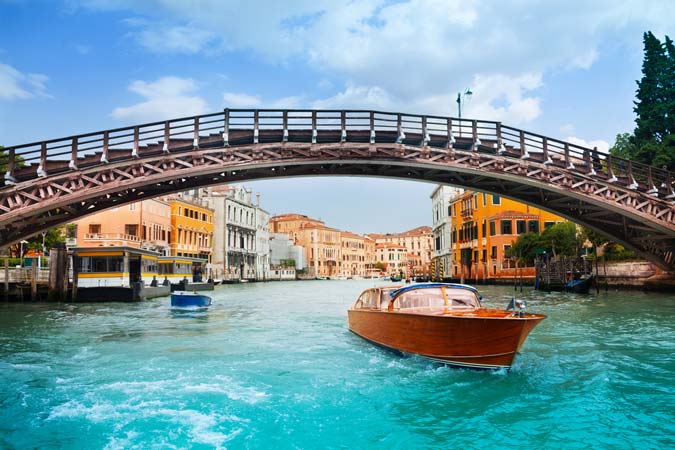 6. Venice, Italy – Ponte dell'Accademia
In addition to the awesome architecture and world famous gondola shots, Italy also offers some beautiful bridges worth composing next time you visit, including the most popular, the Ponte dell'Accademia.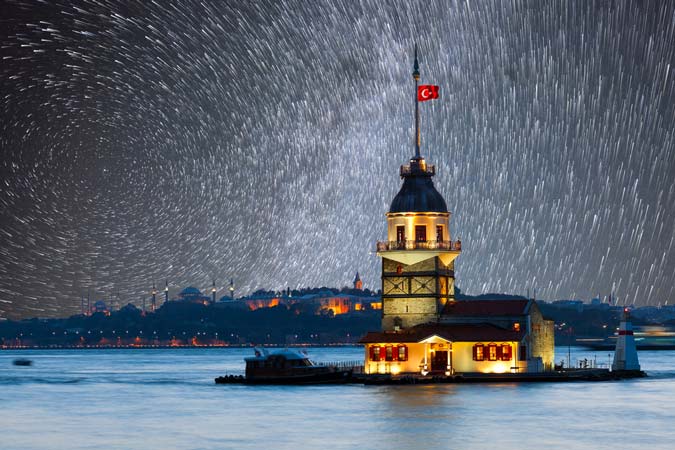 5. Istanbul, Turkey – Maiden's Tower
Located at the southern entrance to Istanbul's famous Bosphorous strait, you can literally see where the European and Asian continents meet from this awesome vantage point. The Maiden's Tower is a tiny structure located on a super small island in the straight itself, and is another traveling photographer's favorite.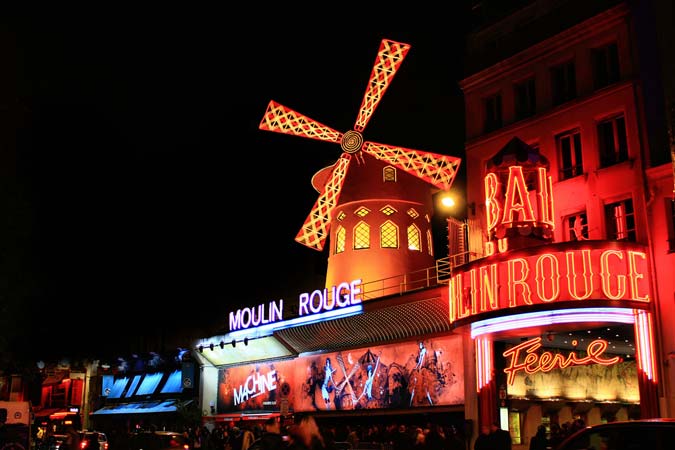 4. Paris, France – Moulin Rouge
One of Paris's most photographed spots, Moulin Rouge is a uniquely exciting spot to check out for some unconventional shots of the locale's eccentricity.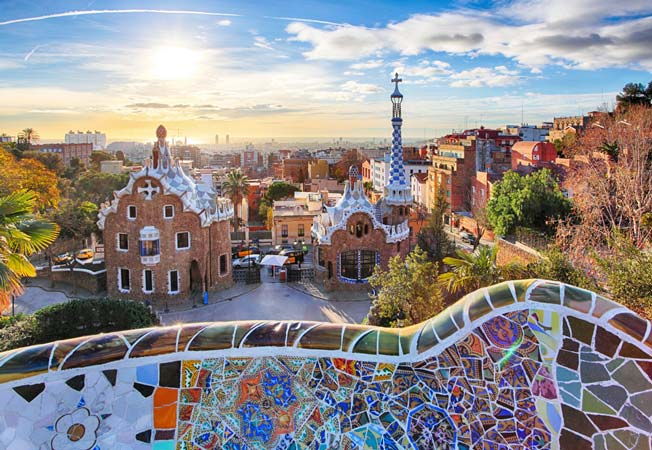 3. Barcelona, Spain – Park Güell
Filled with tons of local historic landmarks of architect Antoní Gaudi, the beautiful buildings in this stunning Spanish park help make it one of the largest architectural compounds you can check out in all of Europe.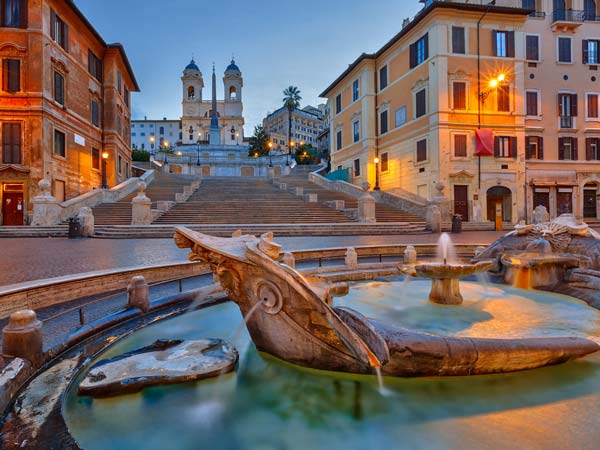 2. Rome, Italy – Trinità dei Monti
This spot has long time held the second place honor of most photographed location. Offering a stunning view of beautiful, intricate architecture and religious buildings, this is a definite must see (and must shoot).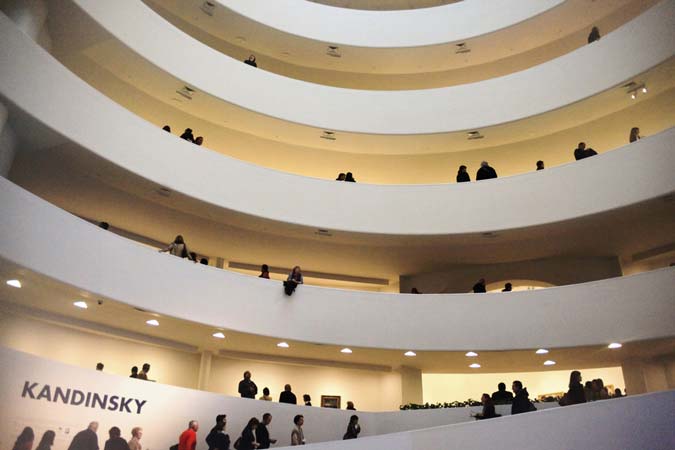 1. New York City, New York – Guggenheim Museum
Right in NYIP's backyard, the uniquely exciting architecture of this NYC art museum actually makes it not only the most popular place to photograph in Manhattan, but actually in the entire world.
Want to learn more? NYIP offers accredited photography classes that can help you learn photography or start a new career. Request your free course catalog today!
---