Student Success: Student Profile Rob Medina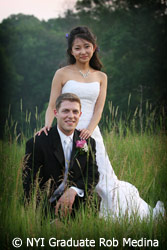 Take a risk. We hear all the time about how important this is in getting ahead in any field, and it's especially important in getting into professional photography.
NYI Graduate Rob Medina is a great example of this. He was just starting out in the field, and hadn't yet shot a wedding — and he really wanted to add weddings to his small repertoire. So he put an ad in the local paper, "offering my services as a wedding photographer."
When someone called, Rob brought them a couple of books he'd found at the library with the types of wedding shots he imagined taking, and explained that these were the kind of pictures he hoped would come out of their wedding.
This attitude — plus a lot of studying — has led him to now having his own business as a photography, and yes, he now does weddings and can show you the kind of photos he likes — from his own portfolio.
And you can see from the photos here that Rob is able to capture some of the most elusive, and the most poignant, moments.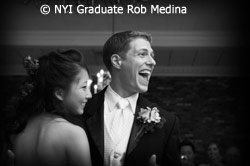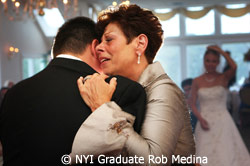 It's no surprise, looking at his work, to learn that Rob's favorite subject is people, especially at weddings. "Everyone is in such a joyous mood, and the emotions that are exhibited are wonderful for me to document. It fortifies all that is right in the world."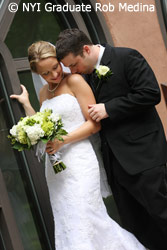 Rob has always been artistic, having done pastel drawings and dabbled in other kinds of art, but he didn't delve into photography until his sister-in-law gave him a photography magazine, "and that did it for me," he said. He soon bought his own camera, and he was on his way.
But after shooting on his own for awhile, Rob realized he could study photography, and didn't have to figure it all out on his own.
"I knew that I needed to have a better understanding of this new 'tool' and only through a course like NYIP was I successfully able to do that in a relatively short period of time," he said.
He found the NYIP Course was everything he wanted. "I gained a great understanding of the principles of aperture, shutter speed, ISO, DOF and how all these things work together to get the image you envisioned," he said. "It is this foundation that I continue to use to help budding photographers who ask me questions."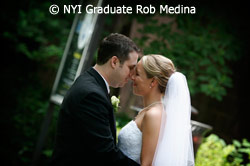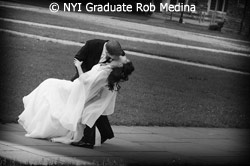 He also appreciated the way that each student at NYIP works individually with a faculty member who gets to know the student's work intimately.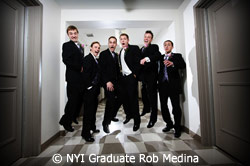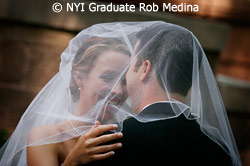 "I liked how you were given a mentor- and how that mentor would guide you the best way in being a successful photographer," Rob said.
You can see more of Rob's work on his Web site.
---
Next Article

NYI graduate George W. Petering was still a student when he stopped by our offices on the way to a safari in Kenya a few years ago. While he was here in New York, George spoke with Student Advisor Jerry Rice about what to do to make sure that he got good pictures of wildlife during his trip, no matter the circumstances. After all, who…